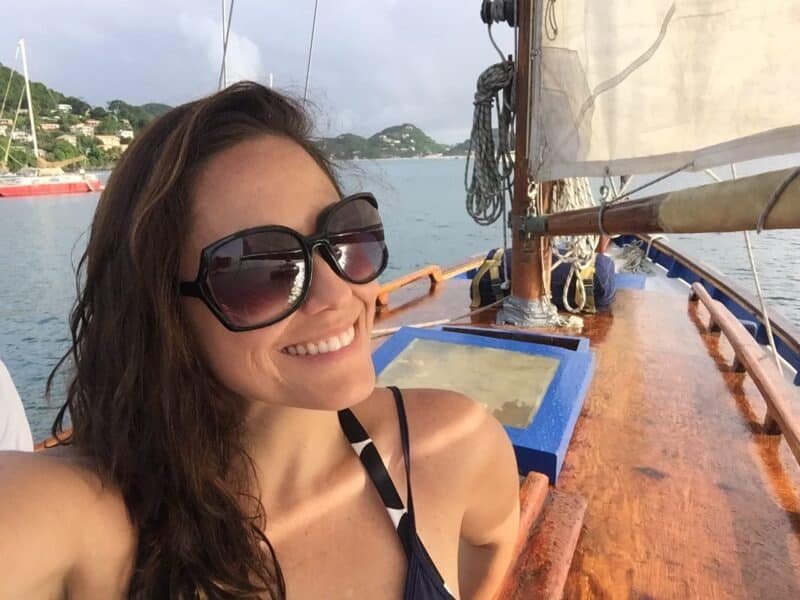 Holidays are the most enjoyable and relaxing time of the year… or are they?
 
For many people planning and arranging the details of their holiday or vacation can be more stressful and more difficult than the job they're taking a break from.
Let's face it, we're not all experienced travel experts and we may not have the appetite for trawling through scores of online reviews of destinations and resorts. Organising a holiday break can be hard work that we don't need.
That's why most of us appreciate a little help when it comes to the details of any holiday adventure. And if it's an exciting experience in the Caribbean we may need more than a little assistance…
So if you are considering a trip to a leading Caribbean destination like the British Virgin Islands you may appreciate some straightforward advice. We've come up with these special holiday planning tips for anyone thinking of a boating holiday in the BVI:
Start by choosing a leading boat hire operator. You want to have total confidence in the company you get your boat from.




Whether you want to hire a catamaran, sailing yacht or motor yacht, or even charter a boat with a skipper, it pays to use one of the world's top boat hire companies.

Borrowaboat

has more than 35,000 boats available worldwide – and that makes it one of the biggest nautical hire companies you can deal with.

If you're decided on the BVIs, Borrowaboat is a great choice. It has a huge range of boats available in the islands.




There are hundreds available in their online listings, ranging from a nimble 32ft bareboat – to a giant 162ft skippered superyacht.

The variety of boats on offer means you can choose between the full range of charters: from sailing monohulls and catamarans, to cabin cruisers and power cats. At the top end of Borrowaboat's range are some very luxurious yachts too.




Check how many are in your group and be honest about how much room you will need. There's no point being cramped on board – always opt for the bigger boat if in doubt.

Decide if you have the experience to skipper your own boat round the BVIs – or perhaps simply want to relax and let someone else do it. Instead of navigating and cooking for yourself, the option of skilled captains and crews is available.




The British Virgin Islands are one of the best Caribbean locations for someone who is not very experienced. The navigation is generally easy, the waters are clear and sheltered, and there are plenty of welcoming harbours to visit.




But don't overestimate your own experience and seafaring abilities. Be honest with yourself about what you can cope with.

Where are you going to sail? Whether you are a beginner or an experienced skipper, the BVIs offer a great variety of holiday options.




It's wise to make a rough plan of your route, even if you change it later. It's all warm and beautiful but decide what sort of holiday you want. The British Virgin Islands can offer everything from vibrant resorts to secluded coves where you can anchor quietly. Do you want to party – or relax?

Getting to the BVI is worth a little thought. It may depend on exactly where and when you are collecting your boat.




Most visitors take one of these three options:




You can fly direct to Tortola. It's the most convenient but the airport is small and flights will be less frequent and more expensive.




Many fly to the busy hub airport at San Juan on Puerto Rico. Then they can switch to a local flight to Tortola.




The third choice is a direct flight to the island of St Thomas – then travelling on to nearby Tortola by ferry.

Research the islands before you go. There are more than 50 islands in the BVIs – but don't be daunted.




Only 16 are inhabited. They are all stretched across an area of more than 150 square kms of sea.




But with so many islands it means there isn't a great distance between any of them. You can easily sail between them in a day.

Relax about the details of the boat hire. Tourism is a major industry on the BVIs and the boat charter and hire business is firmly established.




Everything is geared to make the process easy for you. The boat operators are experienced in dealing with everyone from beginners to experienced sailors.




Some even offer the option of stocking the boat with provisions for you.

When planning your route note that most boat holidays start in the biggest town of Tortola. It is a sensible place to begin any holiday as it has the best places for shopping and stocking up with provisions for the vacation.




From Tortola you'll be able to visit most of the other islands within a week's charter.




Other towns to add to your itinerary include Jost Van Dyke – with its beach bars and restaurants – and Virgin Gorda – which has wonderful natural rock formations and bays to visit.




And there's little to worry about when planning your routes: the winds are generally light and reliable.
A sailing holiday in the British Virgin Islands should never be a chore. The arrangements are very simple – the main decision is also the nicest: thinking about exactly how you want to enjoy your coming vacation.