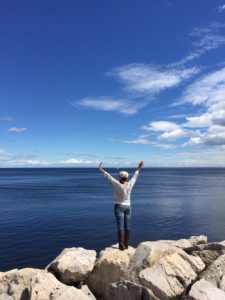 Hopefully you have had a chance to check out my post on Quebec City and I'le de Orleans as this post is taking us out of the city and into nature! Let me take you on a journey to Charlevoix and back to lovely Quebec City!
If you are heading to Charlevoix, a stay at the Fairmont Le Manoir Richelieu is an absolute must! Perched on a lovely bay overlooking the Saint Lawrence river, Le Manoir is sheer class and beauty. Spectacular views and the abundance of activities available in the picturesque region of Charlevoix, the Richelieu is located only an hour and fifteen minutes from Quebec City, nestled between mountains, forest and the scenic village of La Malbaie. Fabulous food, cocktails and amenities, the Fairmont surrounds you with mother nature in the most luxurious fashion.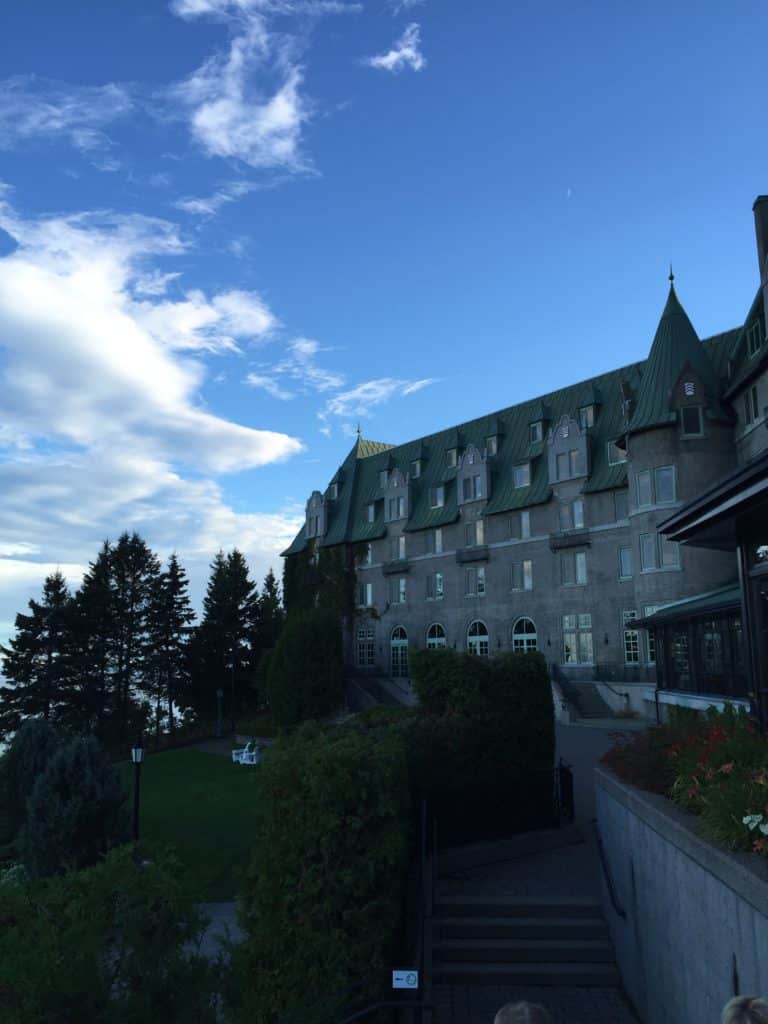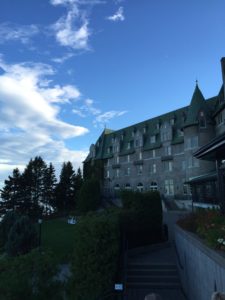 Winter activities at Fairmont Le Manoir Richelieu include: snowmobile, dog sledding, snowshoeing, cross-country skiing, as well as skiing in one of the nearby ski resorts, Le Massif or Mont Grand-Fonds. During the summer season, countless options are also available to you: whale watching, 27-holes world class golf course, mini golf, tennis, outdoor pools, hiking…to name a few! Plus, there is a casino just across the parking lot!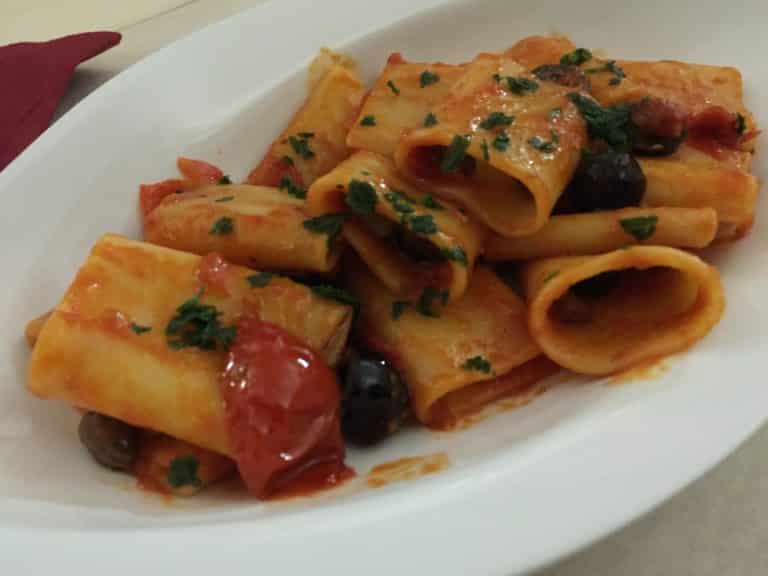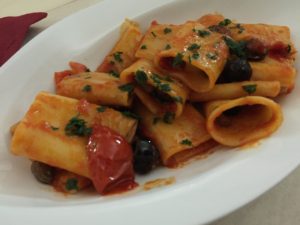 You can't leave the Charlevoix region without enjoying a whale watching excursion. I was fortunate to join just such an adventure Croisieres AML. With a wide variety of boats and excursions, there is a trip for everyone. I was lucky to be on board where we had the opportunity to see pods of whales and other sea life on a clear blue sky day. A must do!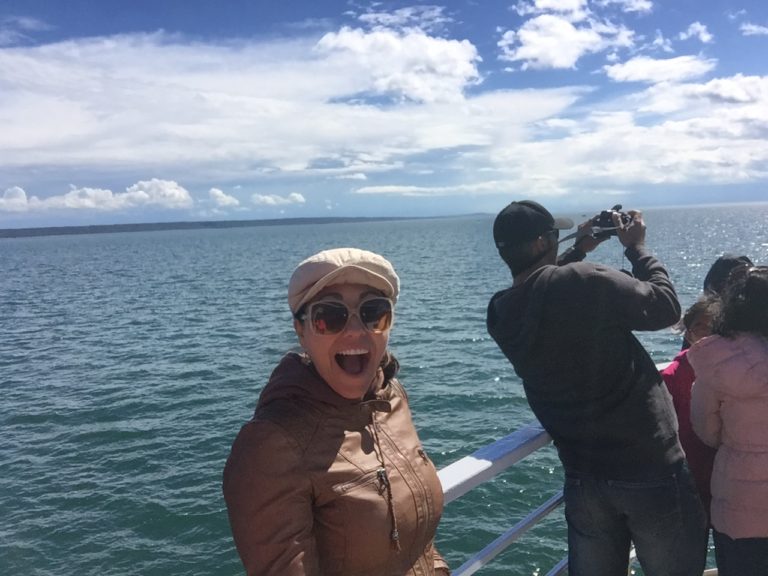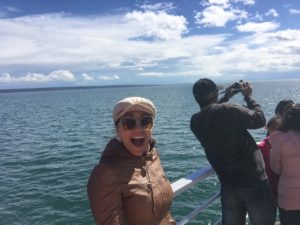 Back in the city, on the water's edge, you will find Auberge San Antoine's Panache. An absolutely gorgeous boutique hotel located on what used to be the St. Lawrence River long ago! Thanks to ingenious landfill techniques to broaden the shore line over the centuries, this one storehouse is now one of Quebec's signature hotels, boasting an incredible restaurant. Accommodating to special diet diners, I did not leave hungry and could have stayed for yet another course! Scrumptious!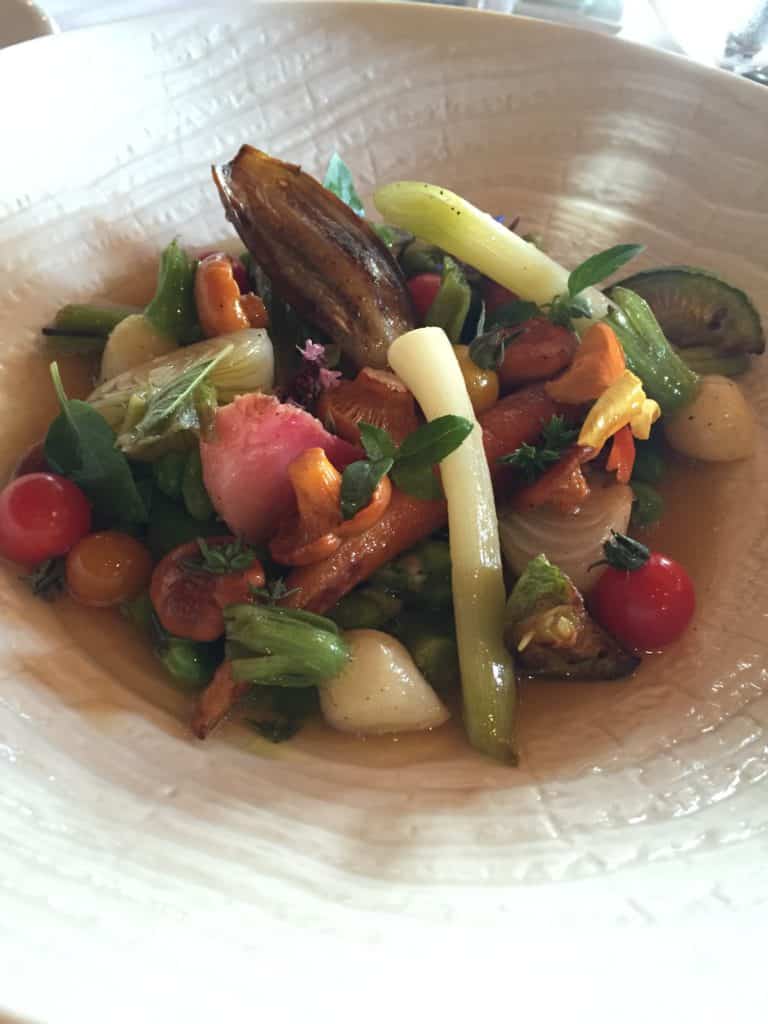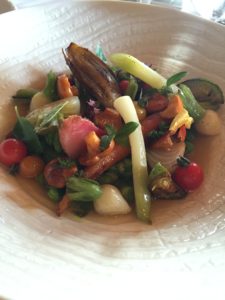 If you're looking for a light and fresh meal or snack, head to Qui Lu Cru, Quebec's premiere raw vegan eatery! Fresh, organic and seasonal, you can have a wide variety of snacks, treats, entrees and yummy desserts. Perfect on a warm Quebec day!
Sometimes you just want to get down and grub and Chez Victor is just that kind of place. Specializing in burgers, you might think, well what about the veggies and the gluten free folks? Covered! $ kinds of veggie and vegan burgers, gluten free bread options and all the fun fixins, bring everyone because no one will leave hungry!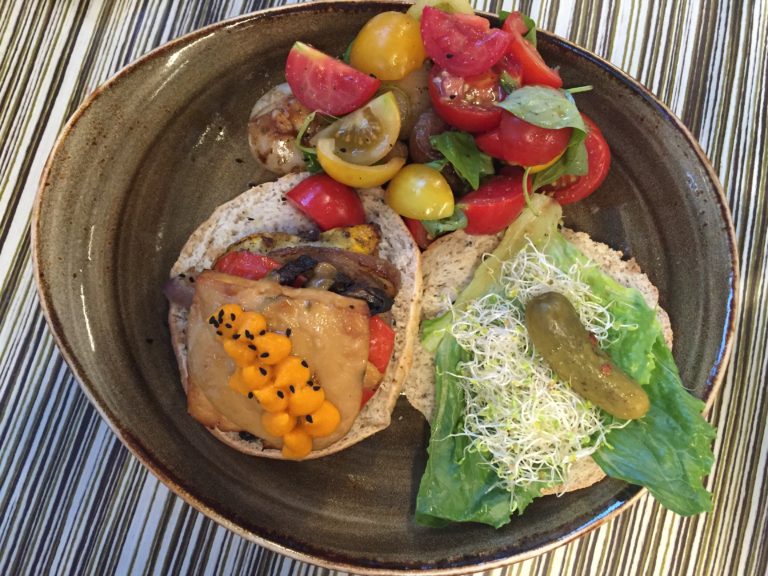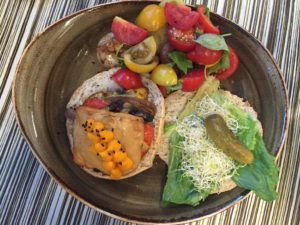 Well, for now, that's a wrap on Quebec City but I'll report back in my next jaunt up to French Canada!
*Special thanks to Quebec City Tourism for sponsoring this once in a lifetime trip! I can't wait to come back!