*This is a sponsored post written by me on behalf of DREAM™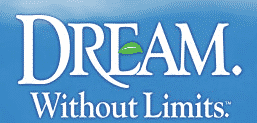 Mmmm, it's that warm beverage, pumpkiny, caramely, all around comfortable time of year. Foods and drinks that feel like a warm blanket are what we crave and my friends at Dream are launching the perfect goodies for this time of year, non-dairy DREAM Latte™ Coffee & Almond Drinks! Yum!!
Perfect on their own or in mixing into your favorite holiday beverage (or baking!), DREAM Latte™ Coffee & Almond Drinks are made from fair trade coffee beans and offer a great tasting, nutritious beverage and convenient way to start to your day (or night!).
These almond-based, non-dairy lattes come in 2 delicious flavors and are an excellent source of antioxidant vitamin E and vitamin B12. Current available flavors include Caramel and Mocha, delish!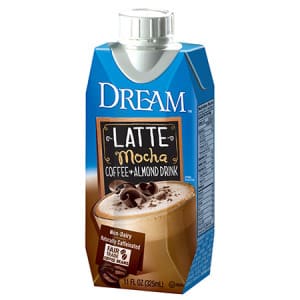 And here's some more enticing facts to get your excited for your soon to be favorite holiday beverage of choice!
100 mg of Caffeine per serving
Vegan
Made from fair trade organic coffee beans
Non-GMO Project verified
Rich in Calcium and Vitamin D
Excellent Source of Antioxidant Vitamin E and Vitamin B12
Soy, Lactose, Dairy, Gluten, and Cholesterol Free
Single Serve Containers
So get in your favorite comfy jammies, turn on the fireplace and curl up with one of these awesome DREAM Latte™ Coffee & Almond Drinks! In fact, try this awesome Fall treat made with theDREAM Latte™ Caramel variety!
 Pumpkin Spice Caramel Dream Latte 
1 15-oz. can pumpkin puree
2  cups Dream Cafe Latte in Caramel
1/2 cups vegan condensed milk (recipe below)
1/3 cup agave or natural sugar
2 tablespoons pure vanilla extract
1 tablespoons cinnamon
1 teaspoons nutmeg
1 teaspoons ground dried ginger
1/2 teaspoons ground cloves
1/4 teaspoons allspice
In a blender, combine all the pumpkin spice mixture ingredients. Puree for about 30 seconds.
Heat to temperature desired for enjoying, adding more warmed DREAM Latte if a creamier consistency is desired. Sprinkle with cinnamon and top with vegan whipped cream for a decadent treat!
Vegan condensed milk
1/3 cup plus 2 tablespoons boiling water
1/4 cup melted vegan margarine
1 cup powdered soy milk
2/3 cup sugar (your choice of granulated sugar or agave)
1/8 teaspoon vanilla extract
Pour the boiling water and melted margarine into a blender first. Follow with the powdered soy milk, sugar, and vanilla, and blend it all up for 30 seconds. Pour into a glass container and keep covered in your refrigerator until it thickens and cools.
Be sure to visit the DREAM™ Facebook page at http://on.fb.me/1qkl0uF to learn about fun recipes and new products!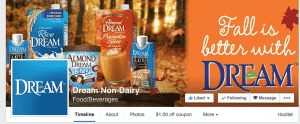 *This is a sponsored post written by me on behalf of DREAM™