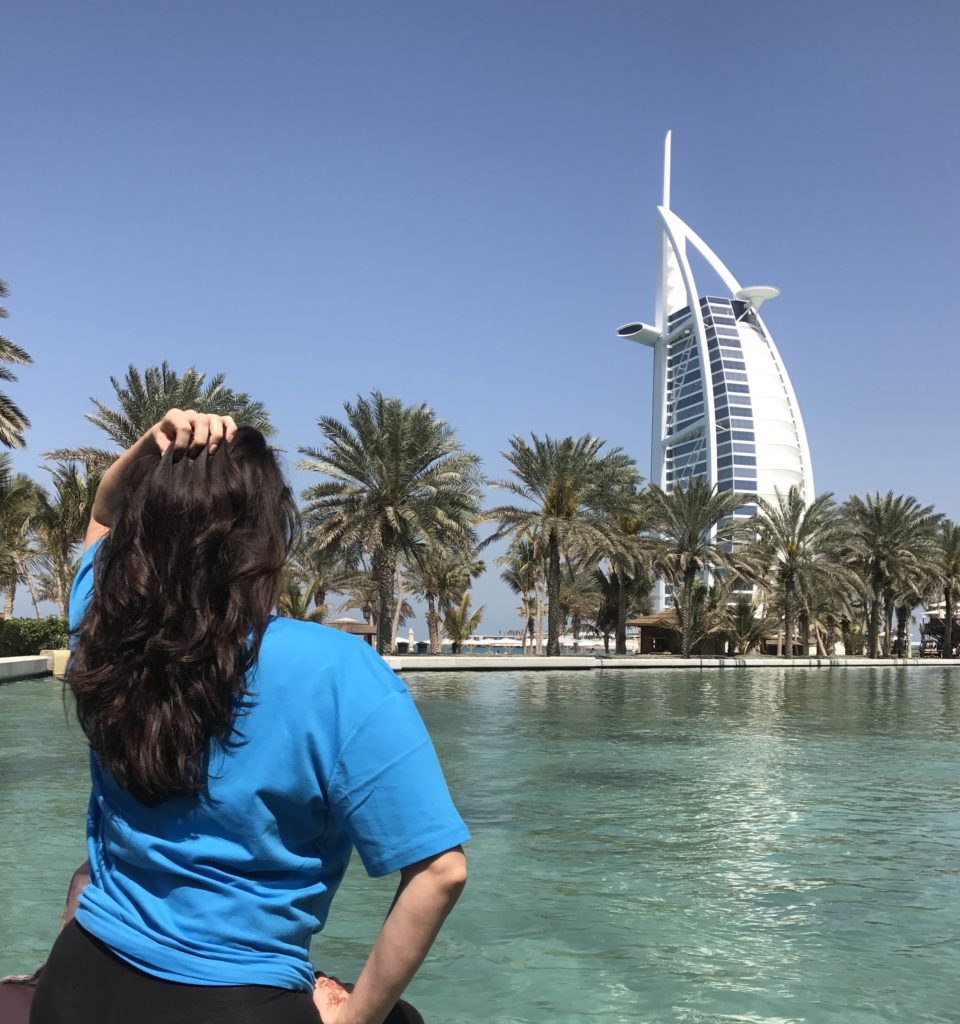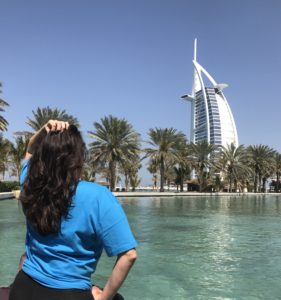 The long-awaited Dubai expo 2020 is less than a month to go. Do you plan to attend the expo? Have you bought your ticket? 
If you have not yet planned or bought your ticket, you are not too late. This post is useful as it entails where to buy the Dubai expo 2020 tickets and tips, which are essential in planning your visit. 
The Dubai expo 2020 is a world expo that will attract more than 190 countries across the globe. It is the first world expo hosted in the Middle East. The expo will take place for six months. Therefore, you can plan to visit anytime during those 180 days. 
The Dubai expo 2020 features a themed exhibition at the Opportunity, Mobility, and Sustainability pavilions. In addition, there are around 200 dining venues and approximately 60 shows each day. 
Up to 25 million tourist visitors are expected from October 1 and March 31, 2022.  It is the first world expo of its kind since the Coronavirus was declared a global pandemic. 
The expo gives everyone a chance to interact with people from all over the world. Time is running out; therefore, you ought to plan and get your ticket in advance. Don't wait until the last minute. 
Plan your visit to Expo 2020 Dubai & Where to buy your tickets
As highlighted earlier, this post aims to offer tips on planning for the Dubai expo 2020 and where to buy the tickets. You will have an enjoyable and memorable time at the 2020 Dubai expo if you follow these tips. 
Get your Dubai visa 
If you look forward to attending the 2020 Dubai expo, you need to get a visa. It is mandatory requirements expect if you come from UAE visa exempted countries. In most cases, the appropriate visa is a tourist visa & it has limited time, but there are easy UAE tourist visa extension options and to stay longer in Dubai. 
The UAE government has laid down guidelines, terms, and conditions you ought to meet to be granted the visa; among the recent conditions is to have been vaccinated. 
Visit Expo 2020 Dubai on the opening night.
Before the official start of the Dubai expo 2020, which is scheduled to be October 1, 2021, there will be a night party on September 30, which is organized. It will be a party with entertainment and celebration for Dubai selected to host the world expo. 
Unfortunately, the party will be attended by those with invitations only. But those who bought the ticket before August 24 are lucky to have won a ticket or invitation to the September 30 party.  If you don't have invitations, you will have to wait when the gates open at 10 am on October 1, 2021. 
How to be treated like a VIP at Expo 2020 Dubai
Do you wish to be treated like the VIP you are during the 2020 Dubai expo? If that is your wish, it will be possible, and you will receive VIP treatment if you get to sign up for the Jubilee experience. 
The experience will have access to a special lounge, get a discount on drinks and food, valet parking, 30 multi-day Passes, four-season passes10 one-day passes, and other benefits. The Jubilee experience costs AED 10,000 (2722 USD)
How to do business and entertain clients at Expo 2020 Dubai
If you would like to grab this golden opportunity and network with entrepreneurs and executives from all over the world, you can with Premium Experience season pass costs AED 1750 (476 USD)
The pass comes with other perks like access to select events, including Expo's Program for People and Planet, various thematic business forums, among other programs. 
Besides, with the pass, you will have access to discounts at restaurants, plus five entries to the Premium Lounge at 2020 Club by Emaar, fast track access, free food and drinks, and host meetings. The pass is valid for six months; therefore, you have to market your business and learn new business ideas. 
If you would like to entertain your potential client or business partner, then there is a hospitality package offered at the 2020 Club by Emaar.  There is a package that costs AED 280 (76 USD), including 3 hours of dining, parking at the expo, and one hour's rooftop bar access. You can include two house beverages in the package at the cost of AED 120 (32 USD).
How to stay the night at Expo 2020 Dubai
We are less than a month before the Dubai expo 2020, and so far, many hotels have received bookings. If you have yet to book where to stay, you can check with the Rove Expo 2020. 
It will cost you AED 1000 (272 USD) a night and there is an inclusion of a ticket to the expo. You will love the commanding view at the hotel of the dome of Al Wasl Plaza, which is among the tourist attraction. The Rove Expo 2020 has 19 suites and 312 rooms. You need to early book your room before they are booked. 
The rooms at the hotel are spacious enough to fit two adults and one child, and if you are family, you can book the interconnecting rooms. If you would like to stay at the hotel on the first night of the expo, you can, and rooms are priced at AED 1,349 (367 USD) or AED 1,510 (411 USD) with breakfast.
The suit room can fit two on a sofa bed and fits four people. If you book a suite with a balcony, it will cost you AED 1000 (272 USD) more. There is an outdoor saltwater pool and a self-service Laundromat at the hotel. As of now, the hotel is closed and will open the door for guests on October 1. The hotel is strategically located to give easy access to all guests to the expo. 
How to get to Expo 2020 Dubai
No matter where you will be staying in Dubai, the best way to get to the expo is to use public transport and use the Metro's Route 2021. The organizers have put in place three main gates to allow easy access to the site.  
The first get is the Metro Station which is designated for people getting to the site using aircraft. The get will open as from 6.15 am Saturday to Thursday, and 9.15 am on Friday. The last departures are expected to be around midnight from Saturday to Wednesday, and 1 am on Thursday to Friday.
For those who will use the public transport the buses, there is no paying the fare. You will enjoy a ride across Dubai city, and you should not forget where to be dropped off because it is where you will be given the return service. 
If you are among those driving to the expo, there is no parking fee from 8.30 am to 00.30 Saturday to Wednesday, 8.30 am to 02.30 Thursday to Friday, and special days. There are four designated parking zones, and you have to choose where to park. 
Opportunity – can be accessed from the E77 Expo Road

Sustainability – can be accessed from the E77 Expo Road or D54 Zayed Bin Hamdan al Nahyan

Mobility – can be accessed from the E311 Sheikh Mohammed Bin Zayed Road

Dubai Exhibition Centre – can be accessed from the E311 Sheikh Mohammed Bin Zayed Road
There is another parking zone valet, and it will be available on a first-come basis at the cost of AED 50 (13 USD). 
How to get around Expo 2020 Dubai
Where the Dubai expo 2020 will be hosted is bigger than 600 football fields. Organizers suggest the ideal way get around is by foot, but there are various alternatives you can use to get around. There are shuttles offering rides for free and will be running between key sites, and there are ticketed trains that will offer magical sightseeing and golf buggies for hire. 
In addition, there will be manual and electric strollers and wheelchairs to be rented and will be at the information points situated at the four main entrance gates. 
How to avoid queuing at Expo 2020 Dubai
One of the challenges experienced in previous world expo and left many visitors complaining is queuing. No one likes to wait for hours for each pavilion. The Dubai expo 2020 spent a month trying to resolve this plague. 
After a long search for the solution, they came up with an appropriate answer to use a smart queue system. The system is designed in such a way the visitor will register and will queue virtually. They will get the only urn up at the pavilion when it is their turn to enter. 
Someone may ask, know do I know it's my turn to enter? It is a good question. The smart queue system is managed on the expo 2020 application. The app also includes GPS enables map, which offers step by step direction guide, ability to book a restaurant, among other features. 
Each visitor has a right to one free Smart queue pass, available on the Expo 2020 website in Dubai, to visit one of the participating pavilions. Guests can book additional Smart queue passes for different pavilions during in-site registration once on the site.
The thematic pavilions Opportunity, mobility, and sustainability, together with dozens of countries that have chosen to serve, are available through SmartQ.
Where to buy your tickets for Expo 2020 Dubai
If you wonder where to buy the Dubai expo 2020, you can through the Dubai online ticket office. There are different types of tickets, multi-day passes, day tickets, and season passes, and they are available for persons between 18 and 59 years olds. 
There are no charges for children below 18 years, older 60 years above, and people with disabilities, and they can bring a companion who will be charged half price. 
Another category of people who will not be charged includes students across the globe, but they will have to provide a valid identity card. The tickets for the Dubai Expo will be charged as below; 
Day tickets are AED 95 (26 USD)

Multi-day passes cost AED 195 (53 USD), valid for 30 consecutive days from 1st day of use.

The season pass is AED 495 (134 USD), valid for six months. 
If you are among those eligible, you must still book online in advance of your visit, except for children under the age of six, who are only entitled to a ticket at the Expo entry.
Some busy days require prior booking via the website or mobile app of Expo 2020, and access is granted even for seasonally pass holders based upon the site's capacity.
What are the opening hours of Expo 2020 Dubai?
The Dubai expo 22020 will be open seven days a week, and opening hours will be from 10 am to 1 am on weekdays and weekends from 10 am to 2 am, including special days.
Robeena Brown
Travel blogger & destination expert living in UAE and works for local tourism companies like Arabiers. If you have been looking forward to touring Dubai, getting visa, extending stays and exploring the city you can follow her on linked in