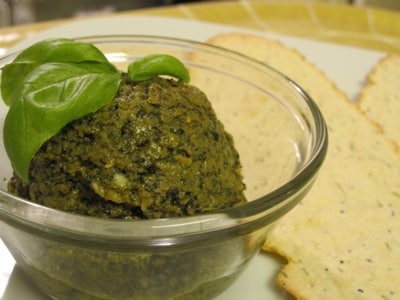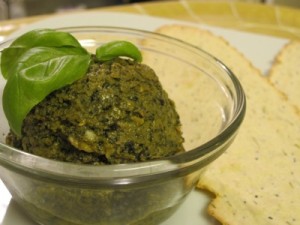 Pesto is wonderful almost any time of the year. On a fresh summery salad to a hearty Italian meal to warm you up in the winter, it's an easy and healthy staple to have in your fridge.  Not only is this packed with good fats, anti-bacterial and protein, it's also raw! So this is a mega healthy way to bring some zest to any dish. And quite simple too ; ) Here's how you do it:
1 1/2 cups fresh basil
1/3 cup olive oil
1 cup pine nuts (other nuts, such as almonds or walnuts may be substituted)
5 cloves garlic
1/3 cup nutritional yeast
3/4 teaspoon salt
1/2 teaspoon black pepper
Combine all ingredients in a food processor until nuts are ground. Pesto should still have texture and not be completely smooth. Add more salt and pepper to taste and enjoy! One variation is to add 1/2 cup rehydrated sun-dried tomatoes.