*This is a sponsored post written by me on behalf of DOLE Canned Fruit.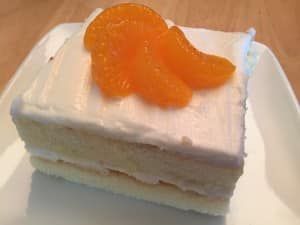 Fruit and dessert goes hand in hand in summer! From parfaits to tarts, sorbets to cakes, fruit adds that little zing and that awesome pizazz to sweet treats! And one of my faves is one that I grew up with, Tres Leches cake! I have veganized a Latin American fave and instead of traditional cherries, I've topped it with tangy, sweet mandarin oranges in light syrup! Yum!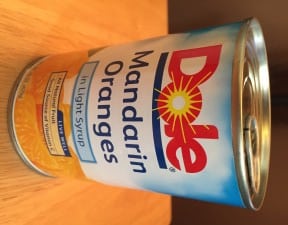 My friends at DOLE are the first name in canned fruit, perfect for all your summer desserts, in smoothies or even great on their own! DOLE Canned Fruit is a convenient and easy ingredient for all of your summer desserts and recipes. It comes in several varieties including Mandarin Oranges, Mangoes, Tropical Fruit and Pineapple. Pineapple is also available in multiple varieties including crushed, tidbits, chunks and slices.
DOLE Canned Fruit is naturally fat free, cholesterol free, and contains very low sodium. It's also rich in Vitamins A & C.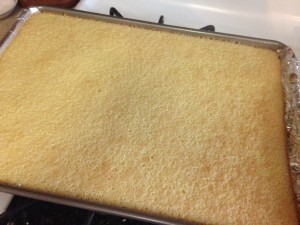 So let's get to it, shall we?
Vegan Mandarin Tres Leches Cake
Cake
Vegetable oil, for greasing

6 3/4 ounces cake flour, plus extra for pan

1 teaspoon baking powder

1/2 teaspoon salt

4 ounces vegan butter, room temperature

1 cup sugar

5 egg replacers, mixed

1 1/2 teaspoons vanilla extract

Glaze:
1 1/2 cups

vegan evaporated

milk (recipe below)

1 3/4 cups

vegan condensed milk (recipe below)

1 cup vegan half-and-half (plain soy creamer works perfectly)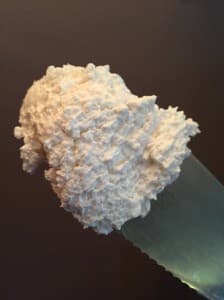 Icing:
2 cups

vegan heavy cream (recipe below)

1 cup sugar

1 teaspoon vanilla extract

Topping
To make the cake: Preheat the oven to 350ºF. Lightly oil and flour a 13 x 9-inch metal pan and set aside.

Whisk together the cake flour, baking powder and salt in a medium bowl and set aside.
Place the butter into the bowl of a mixer (or in a large bowl and use a hand mixer). Using the paddle attachment, beat on medium speed until fluffy, approximately 1 minute. Decrease the speed to low and with the mixer still running, gradually add the sugar for about 1 minute, scraping down the sides of the bowl, if necessary. Add the egg replacers, 1 at a time, and mix to thoroughly combine. Add the vanilla extract and mix to combine. Add the flour mixture that was set aside in 3 batches and mix until incorporated. Transfer the batter to the prepared pan and spread evenly. Just a heads up, it won't look like a lot of batter.
Bake on the middle rack of the oven for 20 to 25 minutes or until the cake is a light golden color. Poke the middle of the cake with a fork or toothpick and if it comes out clean, the cake is ready.
Cool cake on a cooling rack for 30 minutes. Poke the top of the cake all over with a fork. Allow the cake to cool completely and then prepare the glaze.
To make the glaze: Whisk together the evaporated milk, sweetened condensed milk and the half-and-half in a bowl or pitcher (an easily pourable container). Once combined, pour the glaze over the cake. Refrigerate the cake overnight. Cover with plastic wrap or foil so the cake doesn't absorb any "fridge odors".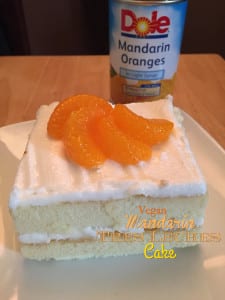 To make the icing: Place the heavy cream, sugar and vanilla into the bowl of a mixer (or in a medium to large bowl and use a hand mixer). Using the whisk attachment, whisk together on low until stiff peaks are formed. Change to medium speed and whisk until thick. Spread the topping over the cake and allow to chill in the refrigerator until ready to serve.
Top cake or individual slices with DOLE Mandarin Oranges in Light Syrup and decorate as desired. *If you make your cake double layer, you can also fill the middle of the cake with mandarin slices, yum!
Vegan Condensed Milk
1/3 cup plus 2 tablespoons boiling water

1/4 cup melted vegan margarine

1 cup powdered soy milk

2/3 cup sugar (your choice of raw sugar or agave)

1/8 teaspoon vanilla extract
Pour the boiling water and melted margarine into a blender first. Follow with the powdered soy milk, sugar, and vanilla, and blend it all up for 30 seconds. Pour into a glass container and keep covered in your refrigerator until it thickens and cools.
Vegan Evaporated Milk – Allow a large can of coconut milk to settle for about a 1/2 hour. The cream will rise to the top and can easily be skimmed off. Voila, the liquid can now be used as an evaporated milk substitute!

Vegan Heavy Cream – 1 block of silken tofu (12-ounces) and 1/2 cup of plain soy milk. Blend in blender until thick and creamy and there are no more lumps

*This is a sponsored post written by me on behalf of DOLE Canned Fruit.