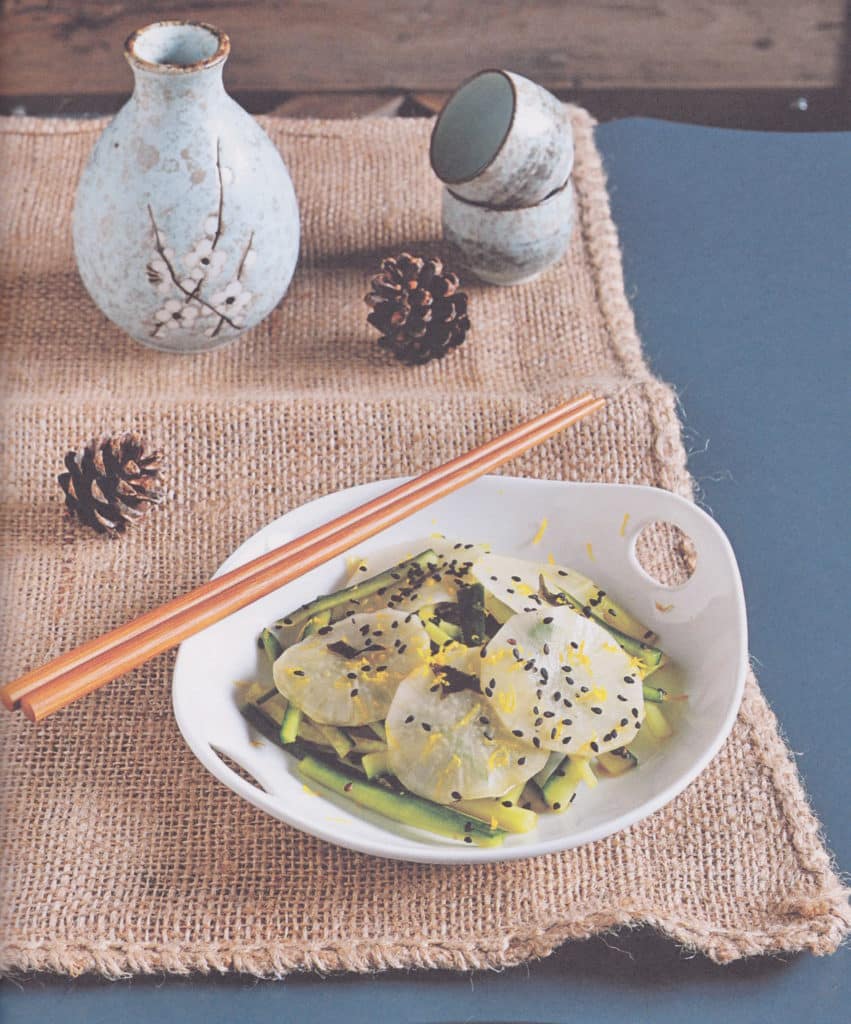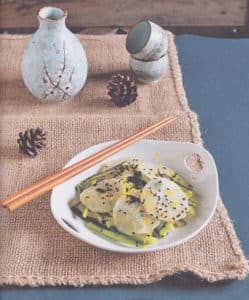 This salad is the perfect to complement any meal as it is light, tangy and packs a nutritious punch! Even if you're leery of trying seaweed, the fantastic blend of flavors and textures will convert you to a seaweed lover in seconds flat!
1 tablespoon dried wakame

3 tablespoons rice vinegar

1 tablespoon sugar

1 tablespoon soy sauce
or tamari

1/2 cup cucumber, julienned

2-inch piece of daikon radish, sliced (use a potato peeler to get the slices extra thin)


1 teaspoon lemon zest

2 teaspoons roasted black and white sesame seeds
Cover the wakame with water and let soak for 1 hour and then squeeze all the water from it. Mix the wakame with the vinegar, sugar, soy sauce, daikon and cucumber slices. Add the lemon zest and sesame seeds Allow to sit at room temperature for 30 minutes before serving.