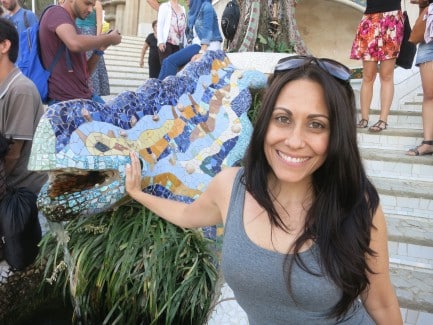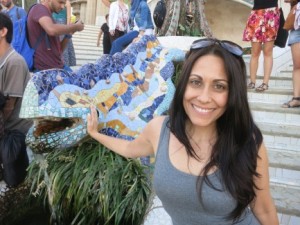 The Spanish certainly know how to cook a good meal. Specializing in tapas-style dining and dishes like gazpacho, paella, and seafood, Spanish cuisine isn't always thought of for its nutritional value. But that doesn't mean Spanish food can't be tasty and healthy at the same time.
Several plant-based restaurants have begun to pop up around Spain, and more and more Spanish citizens are turning to plant-based diets. We're putting the spotlight on some of the best vegan and vegetarian restaurants in Spain, where you'll find classic Spanish dishes made with a modern twist.
Rasoterra, Barcelona
Rasoterra caters to Spanish vegetarians and vegan with a delicious tapas-style dining experience. Rasoterra uses local, seasonal produce to create its plant-based dishes, and offers a menu full of natural wines. There's a lovely community feel to Rasoterra, which makes it one of our favorite Spanish eateries.
Rayen Vegano, Madrid
This vegan restaurant is open for all three meals of the day and is dedicated to dishes packed with creativity, flavor, and artistry. With its hip, laid-back atmosphere, you'll be happy spending a few hours at Rayen Vegano trying some of the tastiest and healthiest Spanish cuisine available.
Restaurante Sesamo, Barcelona
Spanish classics such as pan con tomato and tortilla de patatas adorn this all-vegetarian tapas menu. You'll love enjoying a delicious meal in the atmospheric, chic dining room at Sesamo.
Restaurante Ana Eva, Valencia
This lovely neighborhood spot serves a range of vegan options. Be sure to try the vegetarian croquettes, another twist on a Spanish classic. With a gorgeous palm-sheltered terrace, you'll be able to eat outside.
B13, Madrid
This place specializes in traditional Spanish dishes, all of which are completely vegan. This may offer the least healthy options of our five picks, but the fast food-style bar food at B13 is an absolute must-try if you're ever in Madrid.
Dishes to look out for non-vegetarian restaurants
If you end up at a non-vegetarian restaurant, be sure to look for some of these vegetarian Spanish classics on the menu.
Zanahorias Alinadas (marinated carrots)

Tortilla de patata (potato omelette)

Gazpacho (cold tomato soup)

Espinacas con Garbanzos (spinach and chickpeas)

Croquetas de setas (mushroom croquettes)

Berenjenas Freitas (fried eggplant)
Spanish cuisine lends itself to the plant-based diet. Try a few of this incredible vegan and vegetarian spots if you're ever in the country, and you'll be amazed by how great plant-based dishes are when combined with traditional, powerful Spanish flavors. You could even try looking up some recipes for vegan Spanish food and try it yourself at home. These recipes are easy to make and areas close to the real thing as you'll find anywhere.
While natural ingredients work perfectly in Spanish cuisine, they have also begun to crop up in the beauty industry. To go with your healthy meal, try some of these all-natural beauty products from Spain. These popular beauty products are made of organic nutrients and medicinal herbs. Your skin will feel rejuvenated and refreshed.