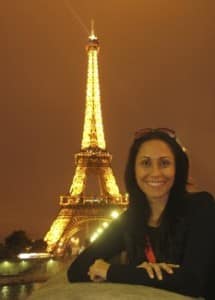 Paris is undoubtedly one of the most magical places in the world to visit. The food is world-class, and the history, art, and architecture are like no other in the world. You can travel to amazing museums and then spend the afternoon soaking up the café culture. Plus, Paris is home to some of the world's most recognizable landmarks.
Right now, though, there are some challenges to visiting Paris because of ongoing strikes that have lasted for a record period of time.
The strikes primarily affect the rail system in the city and the country, and visitors are wondering how they can get around the City of Lights. For example, can you take an Uber when you're traveling in Paris? What about taxis? The following are things to know about getting around Paris during the transportation strikes.
Why Are the Strikes Happening?
Recently Paris' rail strikes became the longest since May 1968, during which France experienced a period of civil unrest.
The strikes are occurring as President Emmanuel Macron is committed to a pension overhaul. Unions are pushing back against the plan, which calls for raising the eligibility age for full pensions from 62 to 64.
Union leaders have expressed concern that workers will see a significant decline in the value of their benefits under the changes, and recently Macron spoke to the nation, strengthening his stance that the new system will be more financially stable.
The plan would also unify pension systems into one and eliminate deals that let some French transit workers retire as early as their 50s.
While strikes of all kinds are common in Paris, the transportation strikes have brought Metro, bus, and tram services almost to a standstill.
Even though the train service is severely affected right now, it doesn't mean train service is completely out of commission right now. Essential services usually continue.
So what can you do if you're planning a visit?
Uber
Uber is an option to get around in Paris. Uber is legal and active in France, and the services that operate in Paris include UberX, UberPOOL, UberVAN, and UberACCESS. There's also Berline, which is the French version of UberBLACK.
Uber is relatively affordable in Paris.
Of the options, UberPOOL tends to be the cheapest in Paris. You share a ride with others, and so you're splitting the full cost of the ride. If you want to take UberPOOL from the airport to Paris or vice versa, you can do so for a fixed price.
Velib System
Biking is very popular in Paris, and Velib is available in the city. It's one of the world's biggest bike-sharing operations.
Paris is extremely bike-friendly and there are a lot of paths, as well as big lanes and drivers will likely give you plenty of road space.
If you're going to use Velib, you can buy one-day or seven-day tickets online, or you can visit a Velib station terminal. You get an ID number, choose a bike, unlock it and hit the road.
Once you're done with your bike, you can leave it where you want. There are more than 16,500 Velib electric and mechanical bikes in the Paris metro and 1,400 dock stations.
Another option is something like JUMP by Uber. You can get an electric bike or scooter via the Uber app, and it costs only one euro to unlock one. During the protests, Uber is even waiving the unlocking fee.
Beware of the Taxi Strike Scam
If you're just getting to Charles de Gaulle, you may face a taxi strike scam, so be aware. In this scenario, someone may approach you and tell you that since there's a strike, there are no taxis and he'll take you to Paris for 100 euros.
You will get to Paris, but the scammer is significantly inflating the prices, and you may also have to ride with other passengers.
You should ignore the people who approach you at the airport and make your way to the area for taxis by following the signs.
If there is really a taxi strike, then you can go with a private driver, which may be your only option but be prepared to pay a lot.
If you need to get back to the airport, first give yourself plenty of time to do so. Traffic can be bad, and roads can be blocked. You also need to book a car or shuttle service ahead of time.
While less common, it's always possible a strike can affect air travel too, so check on your flight schedule before you leave for the airport.
Walking
If you can, during transportation strikes, the best way to do things if you don't want to bike is simply to see the city on foot.
Much of the city is walkable, and you can plan your itinerary so that it's more conducive to walking.
Some of the best neighborhoods for wandering around on foot include Montmartre, The Latin Quarter, and The Marais.
General Tips for Visiting Paris During Strikes
While the current transportation strike is one of the longest, strikes, in general, are very common throughout France.
During strikes in Paris, there is something called public manifestations, which can feel more like a celebration. There are parades, bands, and food.
There may be speeches, and the French see strikes as an important right and part of their culture.
While it may be okay to watch from a distance, and perhaps even interesting, you should use common street smarts during these situations. Sometimes strikes become violent, and street criminals may also use these situations as a time to prey on distracted individuals.
If you're concerned about strikes affecting your trip, contact your hotel. They should be able to provide you with more information and let you know what you expect. If you're staying in a rental like Airbnb, contact your host, and they can do the same.
Ultimately, while they are an inconvenience, strikes are a way of life in Paris, and they add to the experience in some cases if you use common sense.