*This post is sponsored by BabbleBoxx.com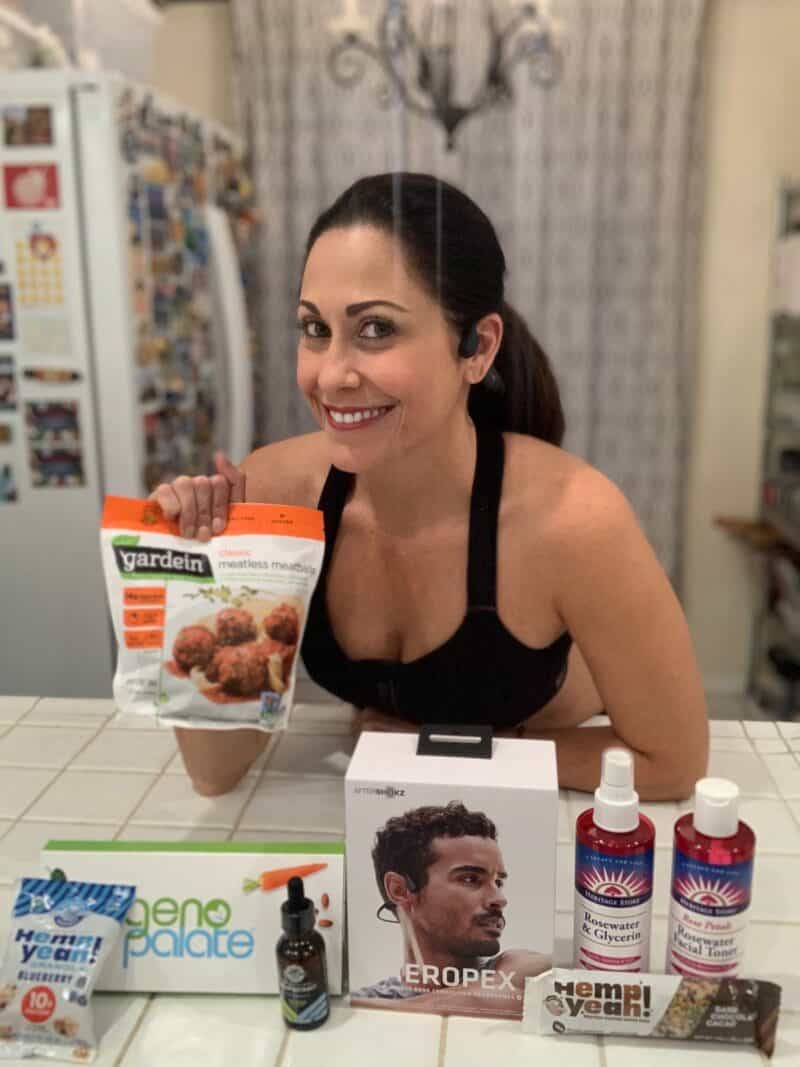 Sadly, we have bid farewell to summer but just because bikini season is gone, doesn't mean we need to let our health go out the window. In fact, it's quite the opposite! With the sweet treat holiday season looming, we need to up our game and get on a healthy routine. And I've got some great products that will help you get and stay fit this fall! Check out all the goodies in this Total Body Bootcamp!
Aftershokz Headphones
I don't know anyone who works out without music as tunes really set the tone for a great workout, right? But sometimes earbuds can irritate the inside of our ears. That's why I have fallen in love with Aftershokz Headphones!
With state-of-the-art Bone Conduction Technology, pushing the boundaries of open-ear listening, they have implemented brand new PremiumPitch 2.0+ and angled the transducers to ensure optimal placement on the cheekbones, allowing for more dynamic bass, higher volume, and less vibration. Designed to empower users to redefine their possible, Aeropex harmonizes portability, usability, durability, safety, and enhanced sound quality.
Aftershokz boasts 8-Hour Battery Life, you can njoy 8-hours of continuous music and calls on a single charge. Plus they are waterproof, with the IP67 waterproof rating (waterproof down to one meter for up to 30 minutes) means you're prepared to take on any weather conditions and break a sweat as you train and rock out.
And as a special treat to Healthy Voyager readers, Aftershokz is offering a special discount! Be sure to use code BOOTCAMP50 for $50 off all bundles!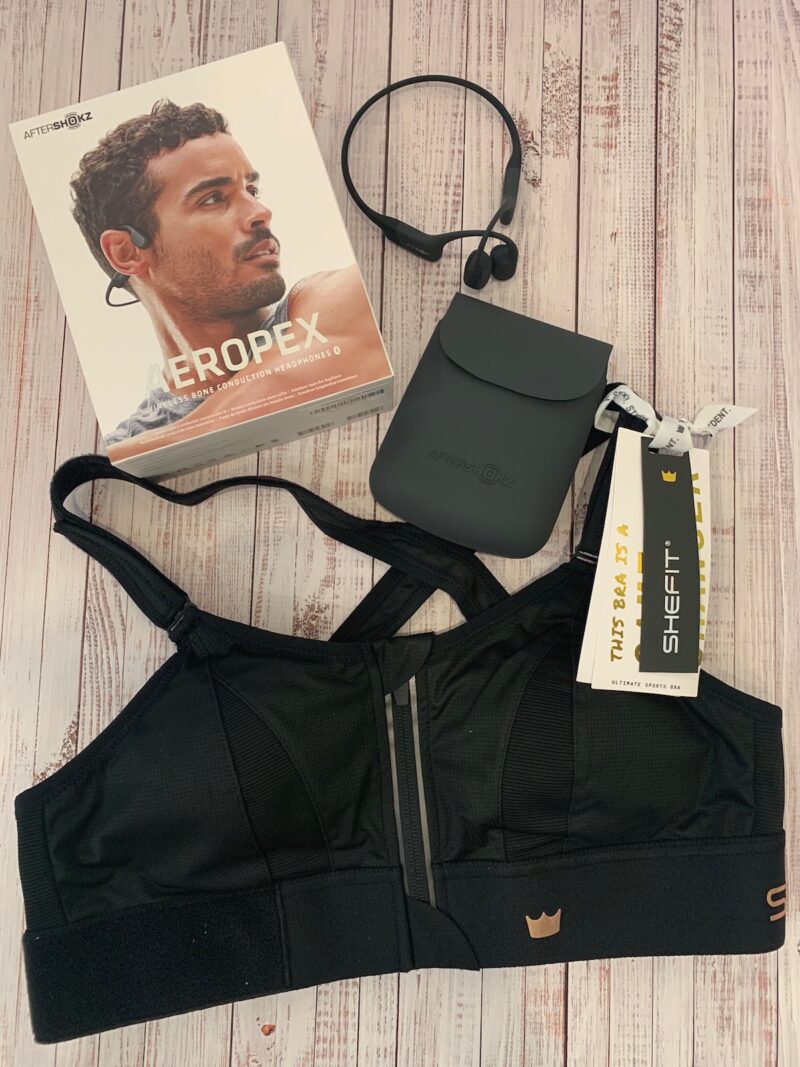 SHEFIT
Ok so we have tunes covered, what about a great, comfortable and supportive sports bra?
Made for all shapes and sizes, cups A – I, SHEFIT offers the highest impact bra engineered to provide maximum Support. Scientifically proven 33% more support compared to leading brands.
The Flex (high impact bra) – Powerful, buttery soft fabric feels like second-skin while delivering high impact control and moisture-wicking action. Molded, seam-free cups and sleek bonded finish for a streamlined appearance and flattering shape.
The Real Support (low impact bra) – Their smoothest and most relaxed bra yet. Where Support meets barely-there comfort with a bra you can wear all day. Designed to perform during low-impact activities and flattering enough for every day.
Interested in getting your very own SHEFIT bra? Use code BABBLE10 for 10% off, 1-time use per customer.
During the entire month of September, SHEFIT is partnering with I Support the Girls, an international charity that provides the essentials (including bras) to women experiencing homeless, impoverishment or distress to stand tall with dignity.
They're celebrating this partnership by doing a Bounce Test Challenge! They're challenging you to post a side-by-side bounce test in your SHEFIT Ultimate Sports bra vs. your old favorite sports bra to show the level of support SHEFIT provides. Every person that posts a bounce test on Facebook, Instagram, and/or Twitter, they'll donate one bra to I Support the Girls! If you participate, please be sure to use these three hashtags #shefitworks #radicalsupport and #SHEFITbouncetest.
Rosewater Face mist from The Heritage Store
Healthy skin is also part of the Total Body Boot Camp regimen and now that the weather is getting colder and more dry, keeping skin hydrated is key. That's why I love Rosewater products by The Heritage Store!
An all natural, cruelty-free and versatile addition to a no-fuss beauty routine, Heritage Store Rosewater is made of just two ingredients – Rose Hydroessential Oil and Water. This incredibly simple formulation has a delicate floral scent that can boost mood and acts as a great addition to a ritual bath or DIY beauty recipe. This product is the perfect base to your self-care routine, or the final step in makeup application.
Use as a perfume or body splash throughout the day for an uplifting boost of natural rose scent. Keep in the fridge for a quick cool down whenever you need it!
You can also Spritz on skin throughout the day for a blast of moisture, apply before using a facial oil to help with absorption, or use as a setting spray after applying makeup.Add to your bath water or DIY hair rinse or for a personalized self-care ritual!
They also carry a Rosewater toner that is an oil-free hydrating formula, gently removing debris and residue to help refine and refresh a natural and healthy glow. Formulated to help refresh, nourish and tone skin by combating dryness, invigorating dermal circulation, diminishing overall appearance of fine lines and cleansing pores.
Rosewater facial toner is an extremely hydrating product that's  lightweight and natural. Dispense onto soft cotton and apply to face as needed. Use before application of makeup, sunscreen, moisturizer, or as part of your nighttime skin care routine.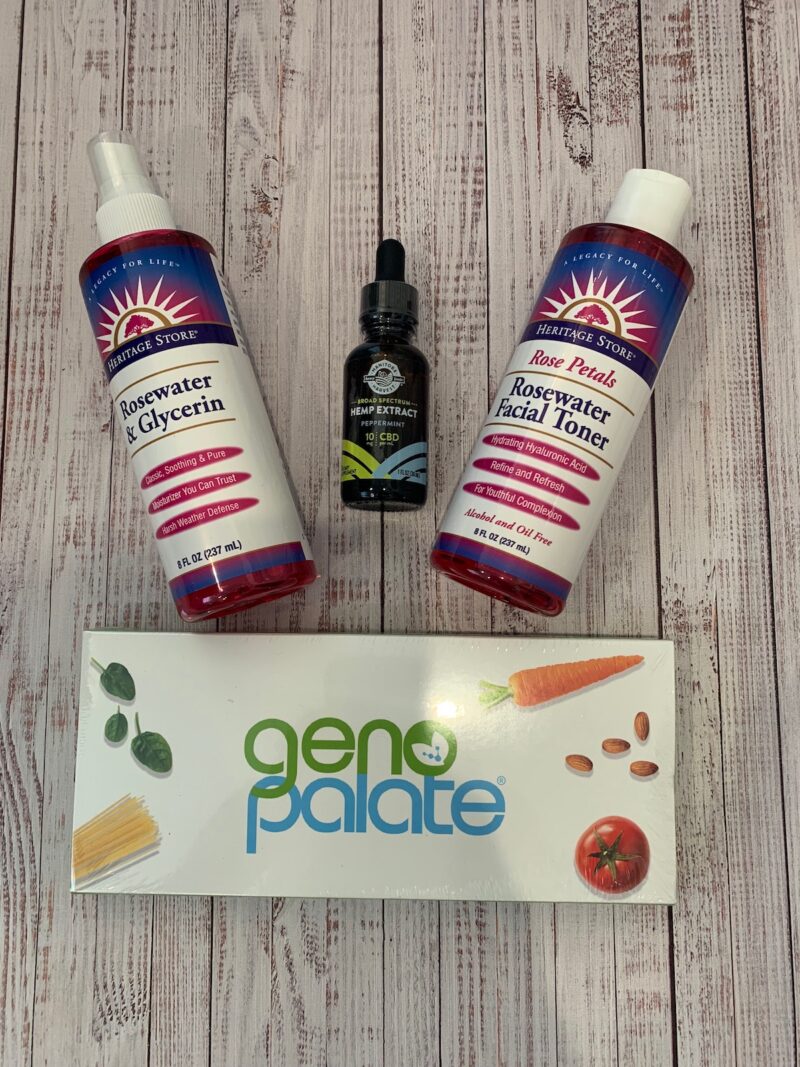 GenoPalate – Nutrition DNA Test
Did you know that your health is more than just diet and exercise? Our dietary needs are very unique and written all over our DNA. You can find out your unique nutritional needs with the super cool GenoPalate Nutrition DNA test!
Unlock the secret to healthy eating with a plan that's personalized to you, based on your genes. Discover your ideal intake for 20+ nutrients including carbohydrates, protein, fats, vitamins and minerals. Get a comprehensive list of the 85+ foods  that match best with your genetic-based nutrition recommendations.
Start working with your body and build the right nutritional habits to take steps toward a healthier you. Make smarter decisions at the grocery store, at your favorite restaurant, and while cooking meals for your family. Your GenoPalate Report empowers you with knowledge about how and what to eat based on your genes.
Your path to health is unique. Understanding your genes and identifying the best way for you to eat helps you to make the healthiest choices for a strong and healthy body.
Everything you do is easier when you feel healthy. By personalizing your foods and eating habits you'll have more energy, spend less time agonizing over which foods are right for you, and be more equipped to live a healthy lifestyle.
And as a special offer for Healthy Voyager readers, receive $20 off with code VOYAGER at check out!
Manitoba Harvest 
Healthy snacks and ingredients are very important when it comes to overall health and Manitoba Harvest does it right with their wide variety of healthy snacks and even health aids!
Broad Spectrum Hemp Extract with CBD Oil Drops in Peppermint
Broad Spectrum Hemp Extract with CBD works in harmony with the human body to promote balance, resilience, and wellbeing. Our Peppermint CBD Oil Drops are a delicious and fun way to incorporate the life-enhancing benefits of Broad Spectrum Hemp Extract into your daily routine.
The Broad Spectrum Hemp Extract products are THC-Free, non-GMO, and made with organic coconut MCT oil. They are also third-party tested, contain non-detectable THC and are U.S. Grown.
Manitoba Harvest Natural Hemp Hearts:
Every serving of these versatile seeds will add 10 grams protein, 12 grams Omegas 3 & 6, and a rich nutty taste to any meal! Sprinkle Hemp Hearts on salad, cereal, or yogurt, or blend them into smoothies for a boost of plant-powered nutrition.
With 10 g protein, 12 g Omegas 3 & 6, Vegan & Gluten Free, hemp hearts are a great addition to your daily meals!
Manitoba Harvest Hemp Yeah! Granola:
This nutrition-packed granola is made with quality, organic ingredients including hemp seeds, pumpkin seeds, and quinoa. Every serving contains 10 grams of plant-based protein and less sugar than most competitor granolas, as well as over 3 grams of Omegas 3 & 6. Ready to eat right out of the bag, Manitoba Harvest Organic Hemp Yeah!
Granola offers nutrition seekers a Certified Organic, non-GMO, vegan, and kosher way to simply and deliciously add functional value at any time of day.
Hemp Yeah! Granola has 10g Plant-Powered Protein per serving, is available in Oats & Honey, Blueberry, and Dark Chocolate and hemp is in the top 3 ingredients.
Hemp Yeah! Wellness Bars:
These bars deliver clean, powerful nutrition with a delicious taste and texture. Made with quality ingredients including hemp seeds, sunflower seeds, pumpkin seed, and almonds, Hemp Yeah! bars are grain free, gluten free, dairy free, soy free, non-GMO, vegan, and kosher. They're also dipped in fair trade dark chocolate, adding a little luxury to this nutritional powerhouse. Try Dark Chocolate Almond Sea Salt, Dark Chocolate Cacao, and Coconut Cashew Dark Chocolate. Good things come to those who hemp!
The bars are jam packed with 10g Plant-Powered Protein, are grain-free and vegan and have Omegas 3 & 6.
Save 30% off your first order at shop.manitobaharvest.com. Be sure to use promo code Babblebox30 on a single order up to $500. Valid through 11/15/19. At this time, Manitoba Harvest Broad Spectrum Hemp Extract products can only be purchased and shipped within the United States. Some state exclusions may apply.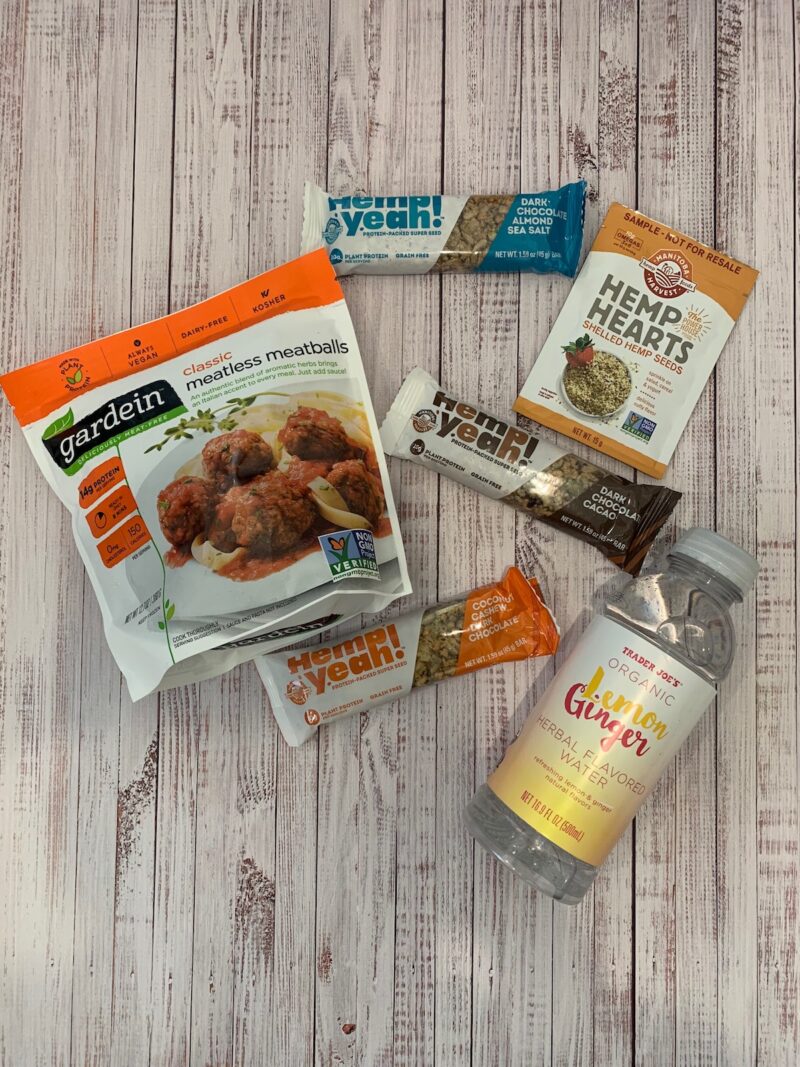 Gardein
I've been a HUGE fan of Gardein since day 1 and they are always rolling out super delicious meatless options from chicken to fish, burgers to crab cakes and now, just in time for Fall sports, their meatless meatballs are on point!
Juicy plant-based meatballs packed with flavor! Now with their proprietary Pea + Wheat protein, Gardein has brought a whole new wave of inspiration to the kitchen! Always certified vegan, non-GMO, dairy free, and kosher.
Powered by plants, these plant-based protein meatless tenders are always free of artificial colors & flavors, preservatives, cholesterol, trans fats, PHOs and MSG.
I love the wide variety of meatless options Gardein offers as well as their commitment to quality. Perfect for quick weeknight meals as well as to serve up at your next tailgate!
Ok, so we have dinner covered. What to pack for a quick and easy lunch?
So let's get fit this fall with these Total Body Boot Camp products! Have an awesome Autumn!