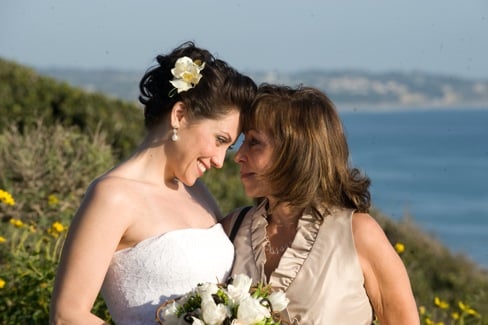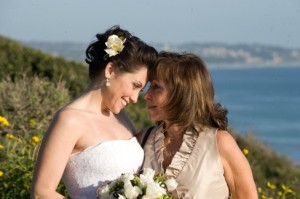 Mom does (or has done) all the work, so why not get up early this Sunday and make her a scrumptious brunch! Treat her like the queen that she is, whip up a healthy and delicious meal and make sure that she knows how much you love and appreciate her ; )
Mom-osas
2  cups fresh orange juice
1  cup  fresh pineapple juice, chilled
2  tablespoons grenadine
1  bottle Champagne or sparkling wine, chilled (2 cans ginger ale or lemon-lime soda may be substituted for non-alcoholic version)

Stir together first 3 ingredients. Pour equal parts orange juice mixture and Champagne into glasses.
Gingerbread, Apple & Vanilla Waffles

2 cups flour
1 tablespoons baking powder
1/2 tablespoons baking soda
1 teaspoons cinnamon
1 tsp ginger
1/4 teaspoons cloves
1/2 teaspoons salt
1/2 cup dark brown sugar, packed
1/2 cup molasses
1 1/4 cups soy milk, unsweetened or vanilla
1/2 stick vegan butter, melted
Apple Compote
3 pounds of apples, cut into 1/2 inch slices
1 vanilla bean, cut in two lengthwise
1/2 cup sugar
1/2 cup water
2 tablepoons lemon juice
2 tablespoons vegan butter
2 tablespoons apple brandy or dark rum (optional)
For the Apple Compote:
Add the apples, sugar, water, lemon juice, and butter to a large pot. Scrape the seeds from the vanilla bean with a knife. Add the seeds and vanilla pod to the pot. Cook, stirring occasionally, until apples are soft and most of the liquid has evaporated (about 25 minutes). Remove from heat and stir in the brandy or rum. Remove the vanilla pod before serving.
For the Waffles:
In a large bowl, sift together the flour, baking powder, baking soda, cinnamon, ginger, cloves, and salt. In another bowl mix together the milk, brown sugar, molasses, and melted butter. Add the wet ingredients to the dry ingredients and mix well.
Ladle the batter into a hot waffle iron according to the manufacturer's directions. Keep cooked waffles warm in an oven set at its lowest setting. Put a scoop of warm apple compote onto each serving of waffles to serve. For an extra treat add vegan whipped cream, powdered sugar, or chopped nuts.

Italian Frittata

1 lb extra firm tofu
1 tablespoon soy sauce
1 teaspoon Dijon mustard
1/4 cup nutritional yeast
2 teaspoons olive oil
1/2 cup onion, diced
1/4 cup chopped mushrooms
1/4 cup sun-dried tomato, finely chopped
1/2 cup chopped spinach
2 garlic cloves, minced
1 teaspoon dried thyme
1/4 teaspoon ground turmeric
1/2 lemon, juice of
1/4 cup fresh basil leaf, chiffonade
Preheat oven to 400°F. In a mixing bowl, crumble the tofu through your fingers until it resembles ricotta cheese. Be sure to sqeeze out all the lumps. Mix in the soy sauce, mustard, nutritional yeast and turmeric and combine well. In a small (8-inch) skillet, saute the onions in the olive oil for 2 minutes. Add the mushrooms, sun-dried tomatoes, and thyme, and saute for 3 more minutes. Add the garlic saute for 1 minute. Add the lemon juice, mix and remove from heat. Transfer the cooked onion mixture to the tofu and combine well, foldin basil leaves and spinach. Place the tofu back into the skillet and press down firmly in place. Cook in the oven at 400 for 20 minutes. Transfer to the broiler to brown the top, about two minutes. Let the frittata sit for 10 minute before serving. Carefully cut into 4 slices and lift each piece with a pie server to prevent it from falling apart.