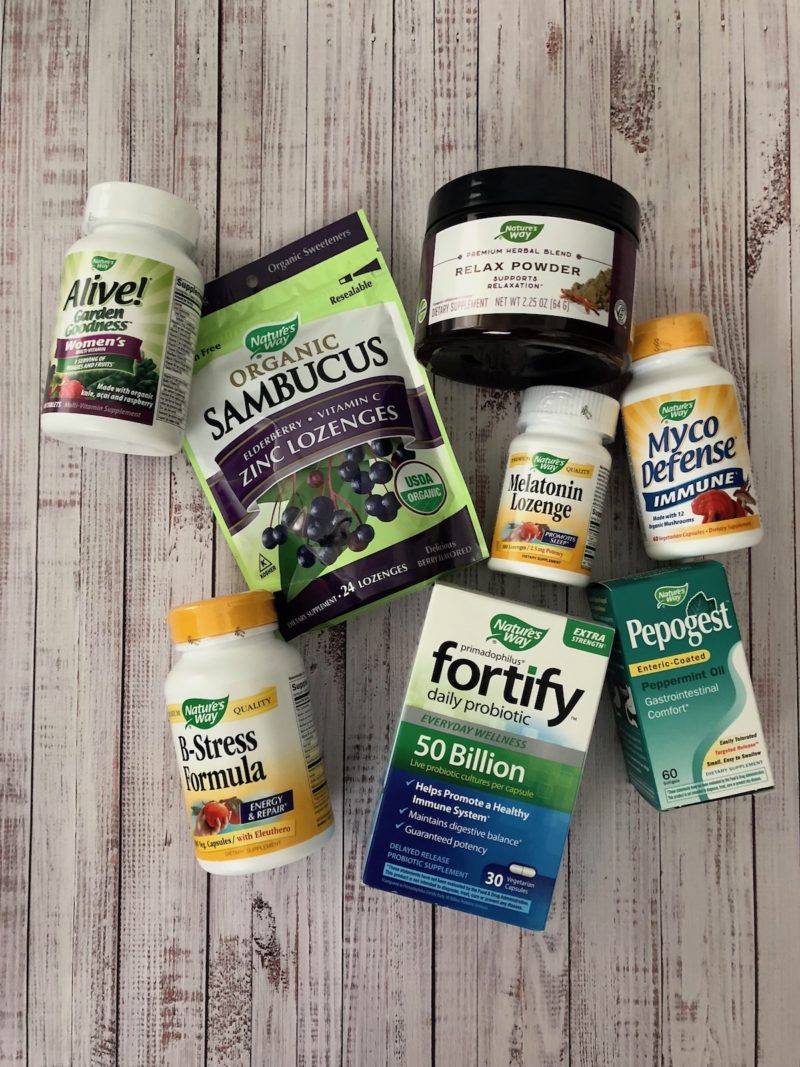 *This blog is sponsored by iHerb
Sadly, in just a few short weeks we will be bidding summer a fond, and perhaps bittersweet, adieu. While some may be glad to say goodbye to the heat, many will also be saying farewell to lazy days by the pool, campouts, cookouts and sweet summer nights, trading them in for back to school, work and topsy turvy schedules. I can be a rough transition for everyone, not just kids but also adults who may not have gotten a summer break. But I'm here to tell you it's not all doom and gloom ; ) Fall brings many wonderful things to look forward to such as cooler weather, fun fashion, pumpkin spice everything and getting back to a comfortable routine. And besides, summer will be back before we know it!
Despite knowing the cycle of the year's seasons, we may all need a little help and that's why I love Nature's Way as they have a wide range of products that can help us transition and cope with seasonal changes!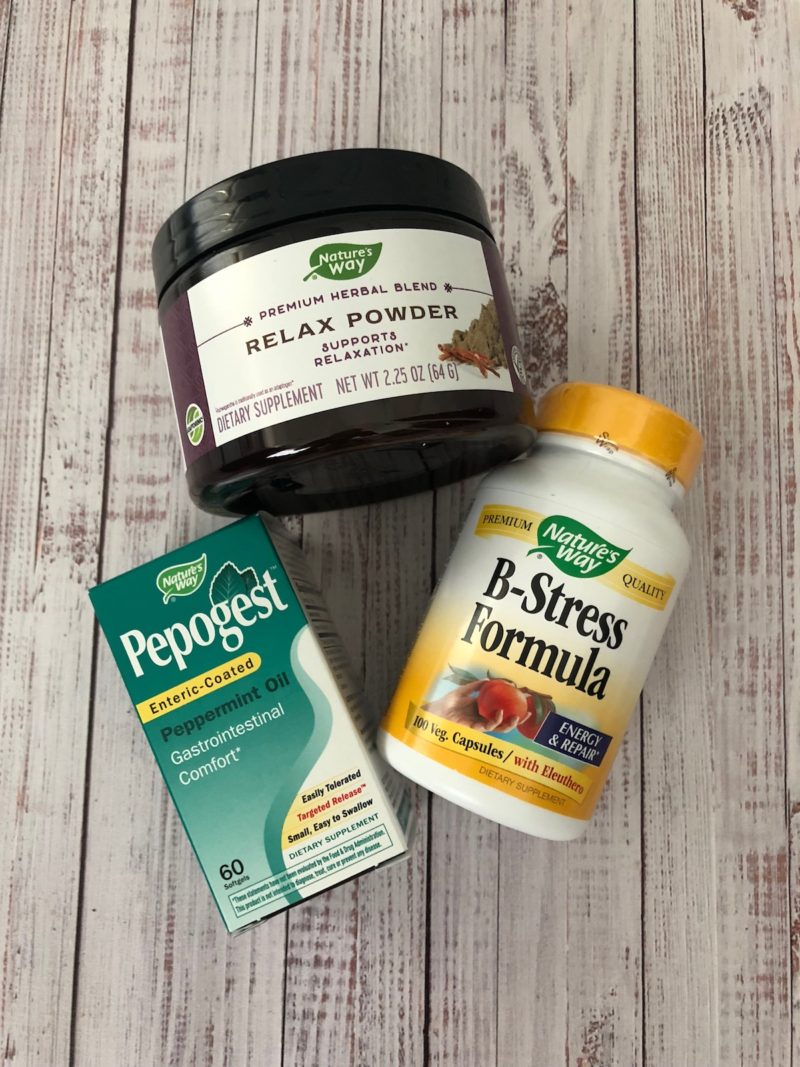 Stress relief – Be it back to school, back to work, back to crazy schedules, going from easy days in the sun to carpools and deadlines can be quite stressful. In fact, many folks tend to get the after summer blues, especially once fall rolls around and we need to set the clocks back. Shorter days, less sun and back to the grind can take a toll on our mood. Good thing Nature's Way has some great products to help combat stress in all it's forms. From the wonderful B-Stress b-complex vitamins essential formula that can be taken daily to manage stress to the tasty Relax Powder than you can enjoy while taking some time to yourself to decompress to the very effective Pepogest that can help nervous tummies and digestive issues, Nature's Way is your friend in stress management!
Energy – It might be pretty difficult to go from waking up at a leisurely 11am from summer break to being woken up by an annoying alarm at 6am so we can use all the energy boost we can get! I love getting energy from plants and Alive Green Goodness Multi Vitamin by Nature's Way gives you that daily boost of clean energy you need from plants! Perfect for those who just can't squeeze in all their servings of veggies every day, it's a nice way to ensure you get what you need ; )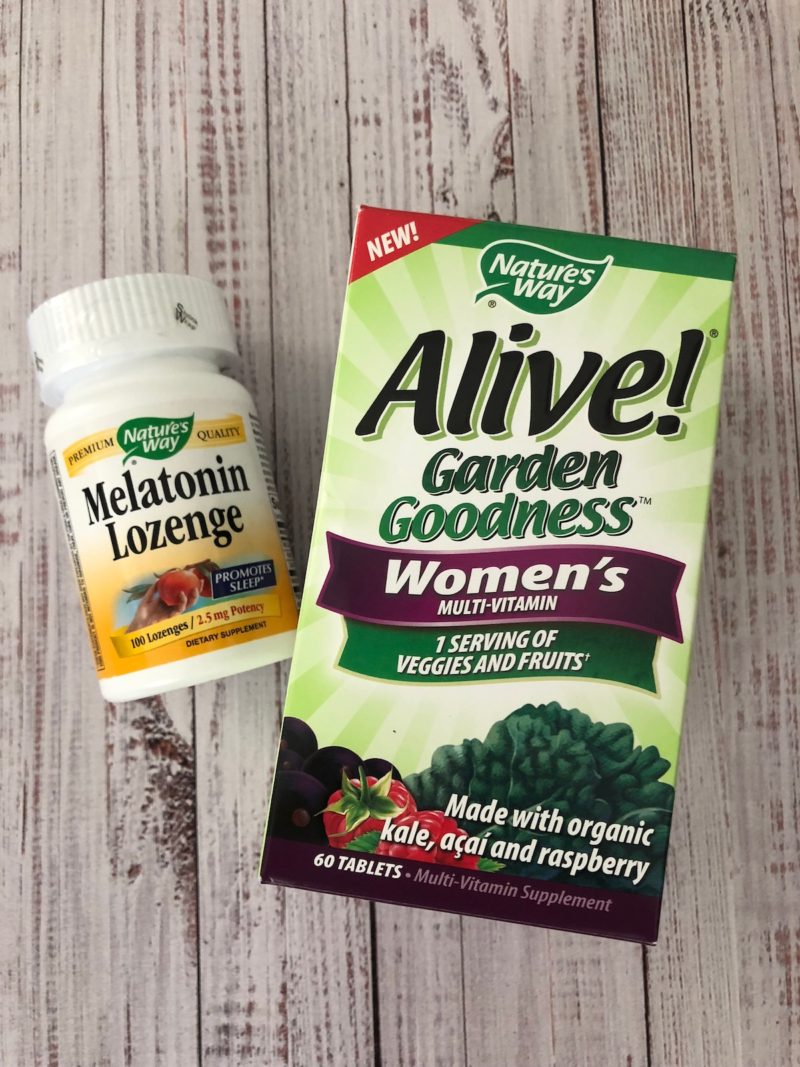 Restful Sleep – With the big change from staying up late and sleeping in over the summer to getting back to a disciplined sleep routine for work or school, it's always good to have a slumber helper to be sure you get a full night of rest. Melatonin by Nature's Way is an all natural sleep aid that can help ease you're tired mind into a full night of zzzzz's!
Immune booster – Back to school and work plus chillier weather means back to lots of germs in your world! From less sleep, eating meals on the run and lower energy, it can really take a toll on your immune system so it's smart to have some support. Fortify daily probiotic from Nature's Way is a great start as immunity starts in the gut and a daily probiotic is a wonderful way to keep you immune boosting gut flora healthy. I also enjoy Myco Defense for those days when you're feeling a little under the weather as well as Sambucus Zinc Lozenges,  both by Nature's Way, as zinc is a great secret weapon in fending off colds!
Wanna know how you can get your hands on all these great products by Nature's Way? It's easy, you can get all of these products and more at iHerb! iHerb carries over 400 Nature's Way products that can be shipped to over 160 countries. Their Customer Service team also provides support in 10 languages.
I love shopping at iHerb as it's not only easy but they have an enormous selection of products to keep me healthy while at home or on the go. I shop for what I need and it shows up on my door, saving me both time and money.
Ready to stock pile your Nature's Way products from iHerb? You can get a discount off your Nature's Way order and New Customers can get an additional $5 off their minimum $40 order by clicking here!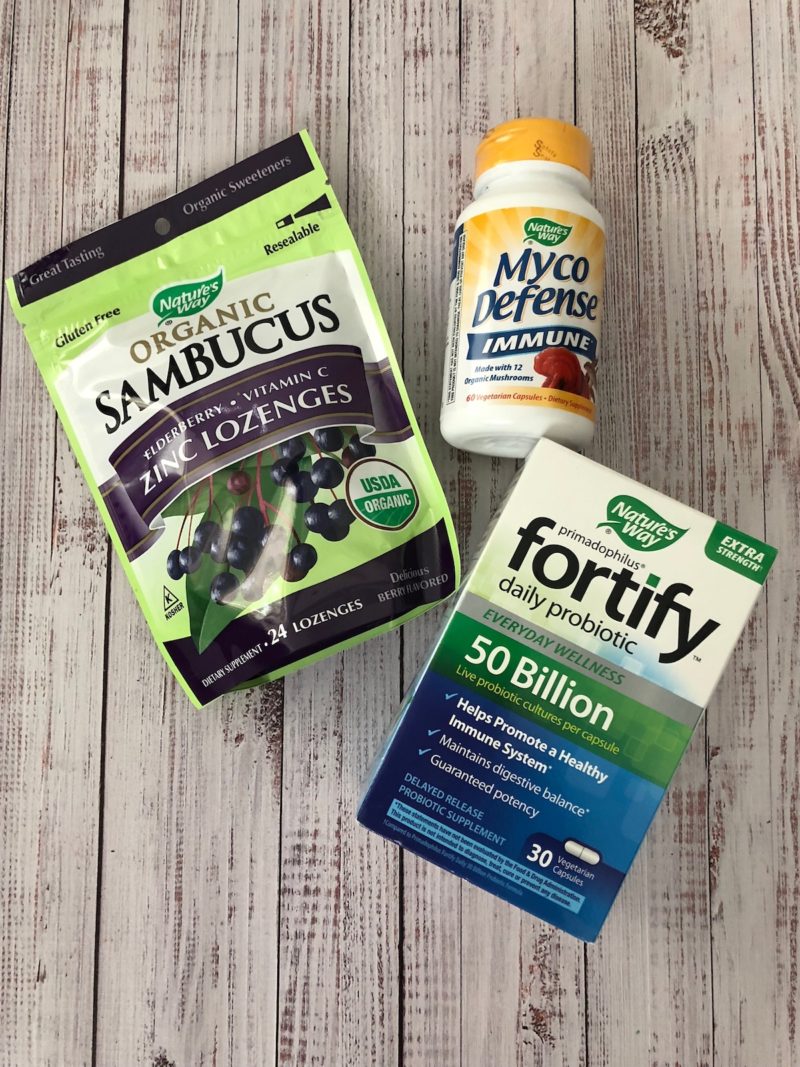 So while we all don't love waving goodbye to summer, at least we know we have some help transitioning into Fall ; ) Enjoy the last bits of summer!