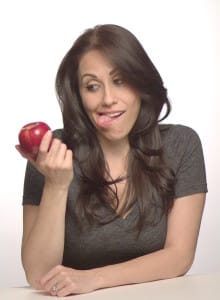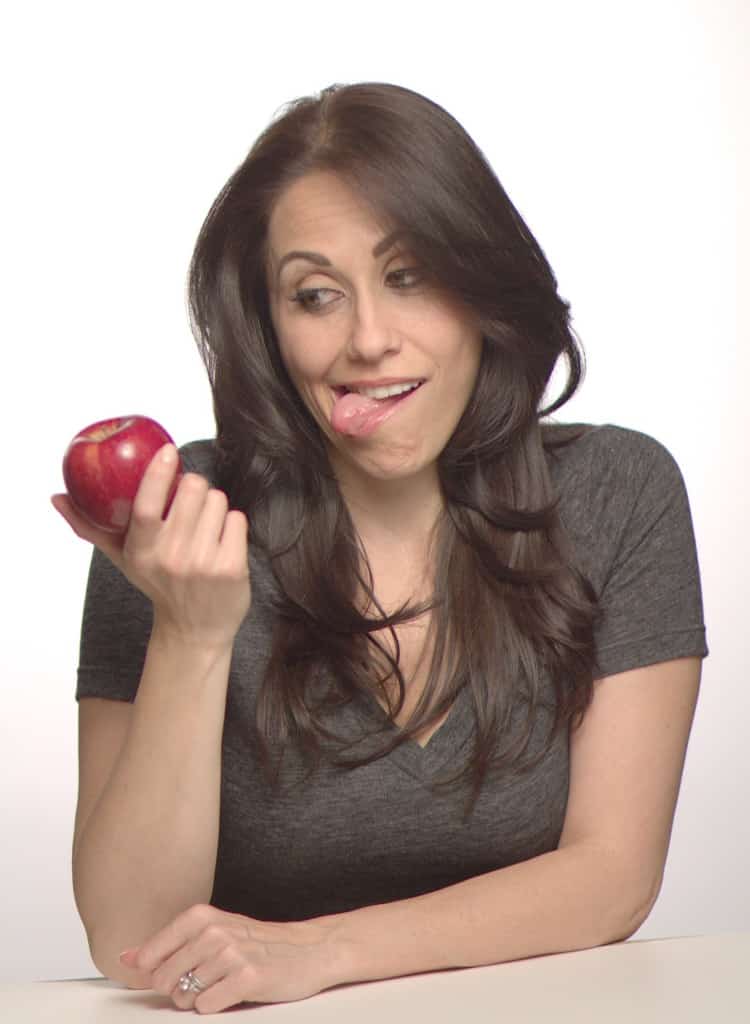 Can you get in shape just by eating a healthy diet? No.
And we're sorry to be so abrupt, but eating healthy without exercising, staying hydrated and getting enough sleep is like trying to clean your car with nothing but a dirty sponge: You might be able to make some progress, but never quite get that body sparkling. 
That's not to say a healthy diet isn't important to getting in shape. It is. In fact, it's one of the four pillars of maximizing physical health: 
Eating right 

Hydrating well 

Exercising enough 

Sleeping enough 
So, what exactly does it take to get in shape?  
Eat Healthy 
Healthy eating boils down to one thing: balancing the energy you consume (calories) with the energy you use. If you eat 4,000 calories a day but only burn, say, 3,000, you're running at a calorie surplus. Living this way for too long will almost certainly lead to weight gain and other potential health problems. The opposite can also cause problems. A calorie deficit can make it hard to meet basic macronutrient and micronutrient needs. 
Of course, eating healthy isn't all just calories in, calories out. The food you choose plays a star role. Opting for whole fruits and vegetables, lean proteins, whole grains and low-fat milk and dairy products (or healthy substitutes) is important. That's all pretty easy when you're home. Things get a bit trickier when you're away, but healthy snacks can satisfy both a healthy diet and hungry appetite when you're on the go. 
While healthy eating alone can't get you in shape, it can help you lose weight and, in general, be healthier. Many of the high-calorie foods on the market today also come packed with harmful trans fats. And choosing whole foods will help you steer clear of salt, sugar, preservatives and artificial colors and flavors.   
Hydrate Well
Along with getting enough nutrient-rich, whole foods every day, it's critical to stay well-hydrated. You've heard it before, but roughly 60% of a human body is water. On the extreme end of the spectrum, dehydration can cause some nasty symptoms, including fatigue, dizziness and confusion. 
How much water do you need to drink? You may have heard the eight glasses a day rule. The Mayo Clinic says that's a reasonable goal, but, in fact, individual needs vary based on a number of factors. If you exercise, you'll most certainly need more than eight glasses of water a day. The same goes if you're in a hot environment, if you're pregnant or breastfeeding or if you're dealing with certain health conditions. 
And if you're one of the nearly 80% of American adults that admit to not drinking enough water, there's some good news. According to the Mayo Clinic, healthy beverages such as milk, juice and herbal teas can help keep you hydrated. Even caffeinated drinks can help, but the Mayo Clinic suggests taking it easy with sodas and other sweetened drinks, as they can add to your daily calorie intake.
Again, your own water requirements will vary based on a number of factors. The easiest way to manage your hydration level is to drink when you feel thirsty and to watch the color of your urine. Clear, or colorless, indicates overhydration, which can actually deplete your body of needed electrolytes, while dark yellow- or amber-colored urine is a sure sign of under hydration.   
Exercise      
Sure enough, if you want to truly get in shape, exercise is a necessity. No amount of eating healthy foods or drinking enough water will burn calories and build muscle. Here's the thing: you don't need a gym membership, expensive bicycle or 80s Jazzercise tape to exercise (unless Jazzercise is your thing). 
Some people fail at adopting an exercise routine for a simple-to-fix reason: they put too much thought into it. Instead of setting your alarm for 5 a.m. to hit the gym, start to think of how you can fit exercise into your routine, not the other way around. According to the Mayo Clinic, 150 minutes a week of moderate aerobic activity, or 75 minutes of vigorous exercise, is enough to provide a health benefit. Of course, more is better, but the point is that getting enough exercise doesn't necessarily require a drawer full of yoga pants or an investment in new running shoes. 
In order to achieve the suggested 150 minutes of moderate aerobic activity per week (which involves activities such as brisk walking, swimming or mowing the lawn), you only need to aim for 30 minutes per day, five days per week. That means taking a brisk walk during your lunch break. Weeding your garden when you get home should get you there, too—or shoveling your driveway in the winter (in fact, that may count as vigorous exercise!). Strength training a couple of times per week is also recommended.            
And, according the Mayo Clinic, upping your exercise to 300 minutes or more per week can really "beef" up your fitness. But it's a mistake to focus solely on the physical health benefits of exercise. The fact is, regular physical activity has some serious mental health benefits—it can help fight depression and anxiety. In fact, research by the Harvard Medical School shows that, in some cases, exercise can be as effective as medications for treating depression. 
Get Enough Sleep 
Let's put this to bed: sleep is a vital component of your health. Catching enough z's each night is a cornerstone of physical health and mental wellbeing. Hitting the hay lets your brain focus on healing damaged muscles and encouraging tissue growth. It's as simple as that. 
According to the National Sleep Foundation, adults need seven to nine hours of sleep per night. Sleep is important for losing weight, fighting off foreign invaders and maintaining a healthy mood. Not getting the suggested seven to nine hours of sleep can . . . well, do the opposite of what enough sleep does.
If you have trouble falling asleep, consider a few sleep-routine tips from the Centers for Disease Control and Prevention. 
Go to bed and wake up at the same time each night and morning. 

Ensure your bedroom is a sleep-sanctuary, meaning it's quiet, dark, relaxing and a comfortable temperature. 

Avoid electronics for at least an hour before bedtime. 

Avoid large meals, caffeine, alcohol and tobacco before bedtime (and consider quitting tobacco altogether). 

Get exercise during the day to help you fall asleep more easily.  
The Good News; The Bad News 
Eating healthy alone won't get you into tip-top shape. That's the bad news. 
The good news is this: Eating healthy, adopting a regular exercise and sleep routine and getting enough healthy liquids each day can get you in shape. When you figure out how to fit it into your schedule, exercise is fun and rewarding. A healthy sleep routine can help make sure you get the shuteye you need (and who doesn't love that?). Eating healthy can help you manage weight and make you feel better. And hydrating ensures your body runs at its best. 
With these simple tips you'll be in shape in no time!