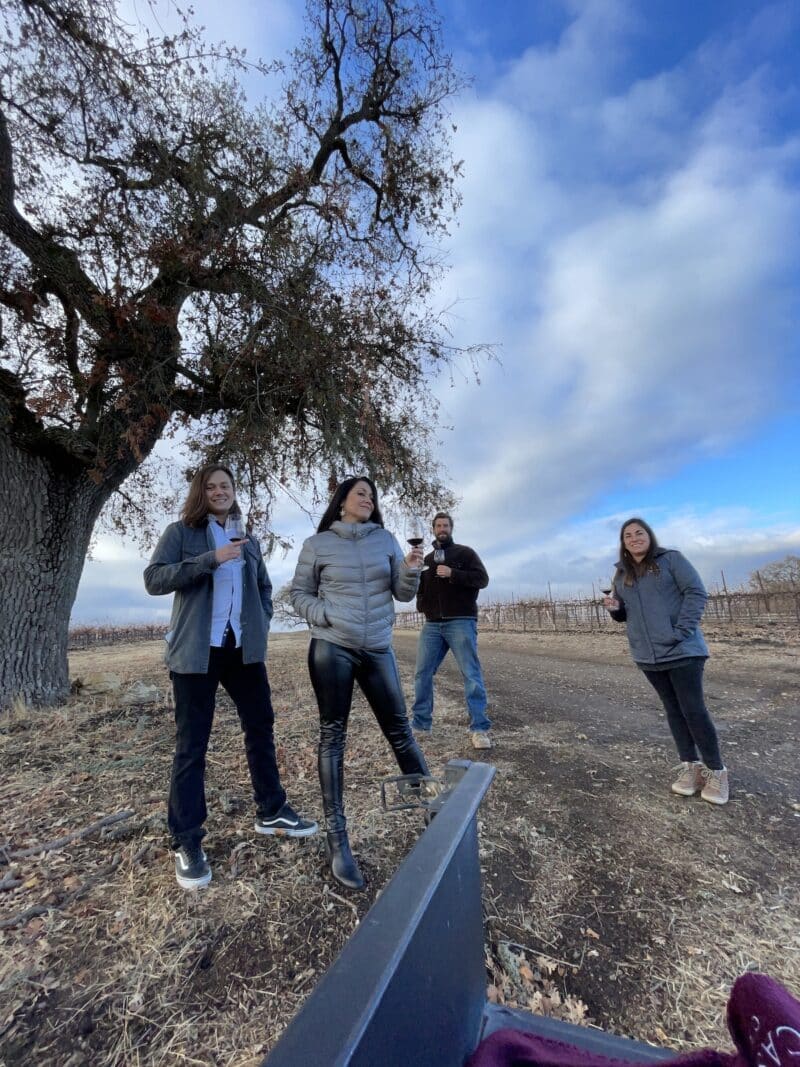 In my last write up on lovely Paso Robles I shared my top places to stay. This time I share my fave wineries! Let's get started!
One of the most fun wineries in the area is Cass Winery. As mentioned in my previous post, you can stay on property at the Geneseo Inn but if you're just looking to spend the day sipping on the fruits of their labor, it's a great place to do so. Great food and great wine in a gorgeous outdoor setting, Cass harvests from their 145 acres. Proud to be a 100% estate grown winery, they nurture their previous ENTAV vines through the seasons, and embrace the beauty that the Paso Robles sun and soil impart onto their beautiful fruit. They also offer a wine club which is well worth the membership when you can't get to PR.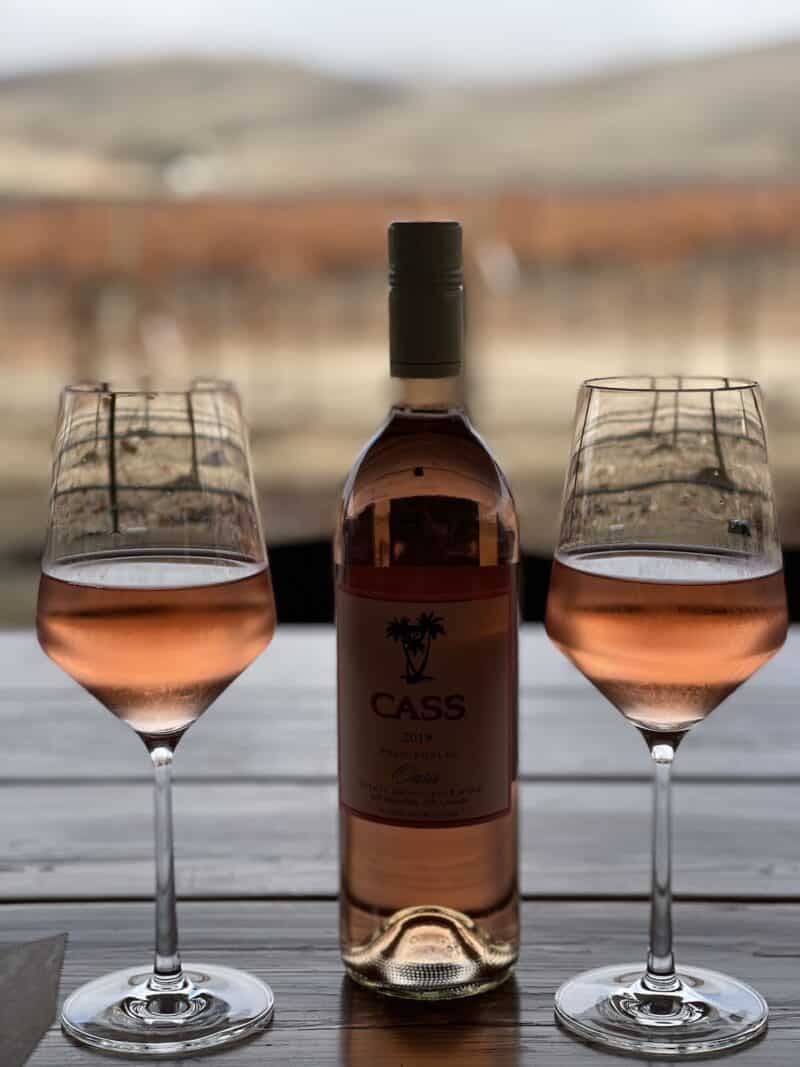 Another place that offers wine with a heaping side of fun is Castoro winery. Giving vineyard tours where you get to drink their tasty vinos right in the vineyard, their gorgeous vineyard is also home to the Whale Rock Music Festival and a world class 18 hole disc golf course all around the vineyard! And while Catoro likes to have fun, they produce a wide range of incredible wines to boot. If you want to check them out from home, be sure to join the Dam Fine Wine club ; )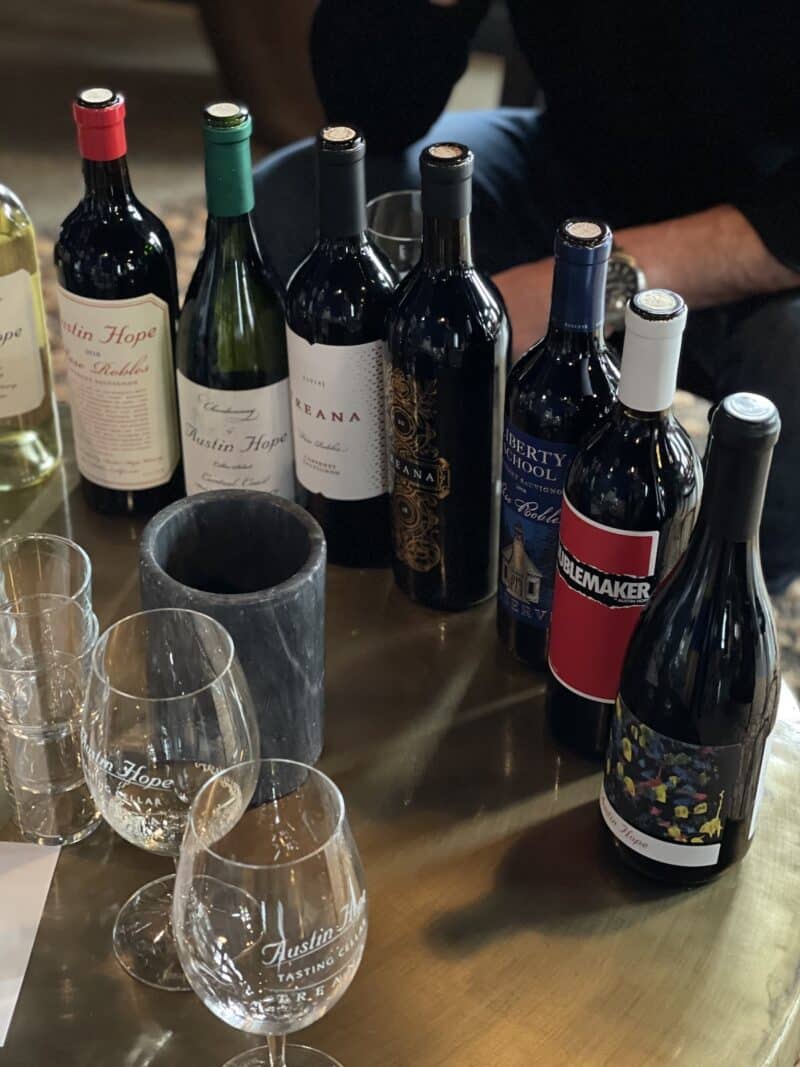 For wine connoisseurs, Austin Hope Winery may not need an introduction. But whether you know about them or not, Austin Hope wines should be on your radar. The lovely modern barn house tasting room is as chic and cool as their fantastic line up of wines. I have to say that since I've tried their wines, I have become a huge fan and look for them anytime I need to pick up a bottle (or case haha)! I love every single wine they produce from white to red but I have to say that their namesake wine, Austin Hope Cabernet Sauvignon, is my fave! It's no wonder it's been voted #7 of the top 100 wines by Wine Enthusiast!
If you want a steady flow of their wines, be sure to join the Cellar Club.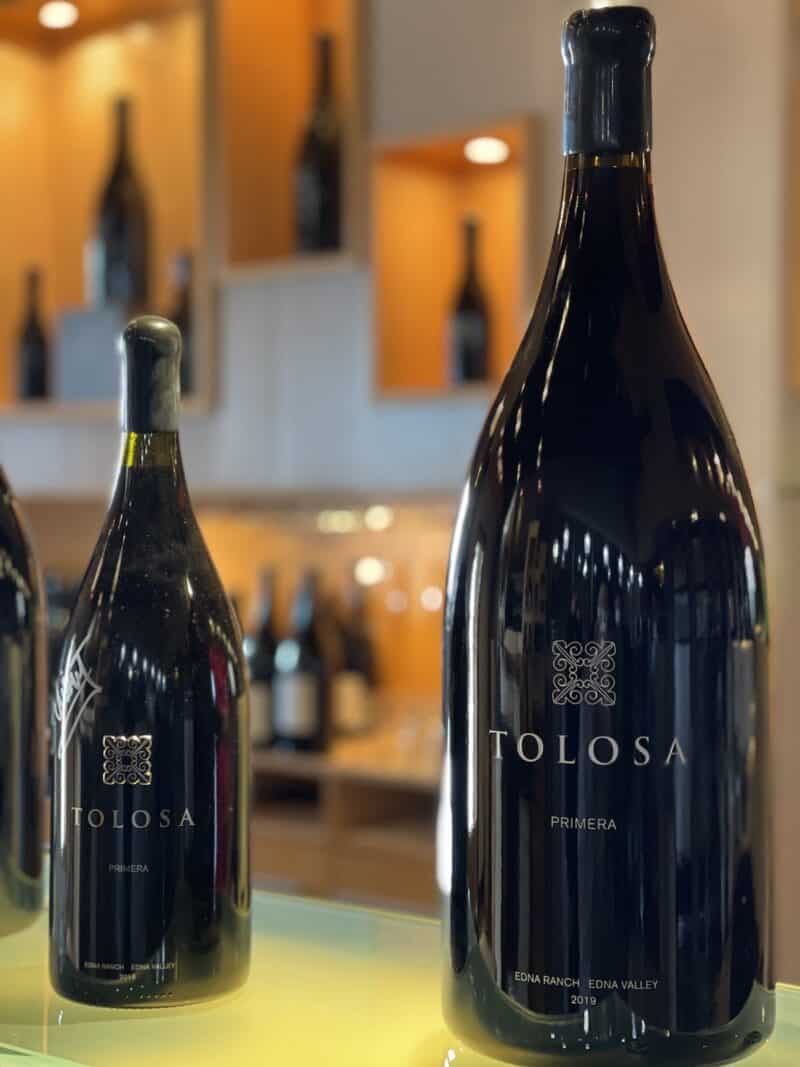 If you're heading back towards LA on your way out of Paso, make it a point to stop at Tolosa Winery. Especially if you're going to make a pit stop at the iconic Madonna Inn right off the 101 in San Luis Obispo, Tolosa isn't far from there and definitely worth to detour.
Tolosa's vineyard, Edna Ranch, is sustainably farmed and Sustainability in Practice (SIP) Certified. Sustainable farming is a scientifically-based, comprehensive system that focuses on being environmentally friendly, socially equitable, and economically viable.  Tolosa participates at the deepest level, which requires the third-party SIP certification.  Cover crops are used each year to add nitrates back to the soil, aid in integrated pest management and preserve the soil's ability to absorb water. Every drop of water is reclaimed and biologically processed for careful, precise application in the vineyard at key times through drip irrigation.  All winery waste, including grape seeds and skins, is recycled, composted, or otherwise recovered.  We use tools designed to do multiple tasks at the same time; this minimizes the number of tractors traveling through the vineyard and significantly reduces fuel, soil compaction and erosion. Additionally, they made a commitment to energy conservation with the installation of a SunPower high efficiency 539-killowatt (a 640 horsepower equivalent) ground mounted sun tracking system.
If you want to taste their yummy and eco-friendly wines, check out their wine club.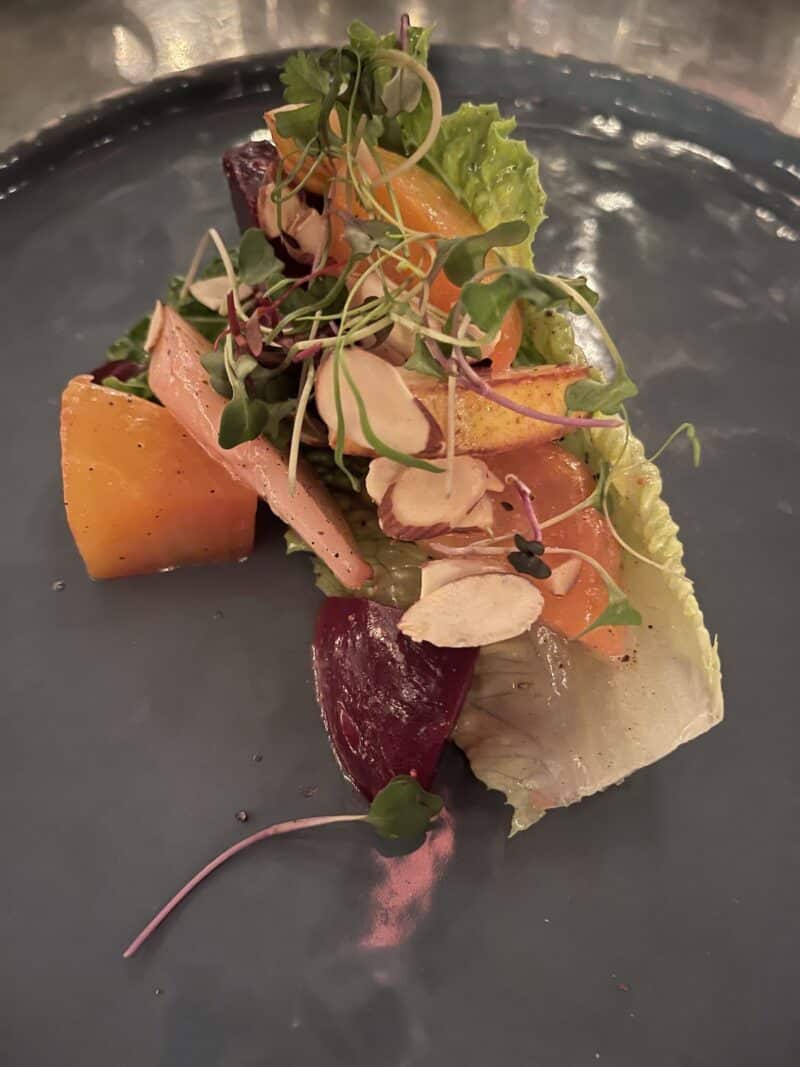 Last but not least, Thomas Hill Organics, while not a winery, is a great place to dine in downtown PR. Offering a seasonal and local menu, it's one of the original farm to table kind of places. They do have a great bar showcasing wines from the region that pair perfectly with their tasty menu.
Well that's all for now but I'm sure I'll be back soon!
* Special thanks to Travel Paso Robles for putting together such a wonderful trip!