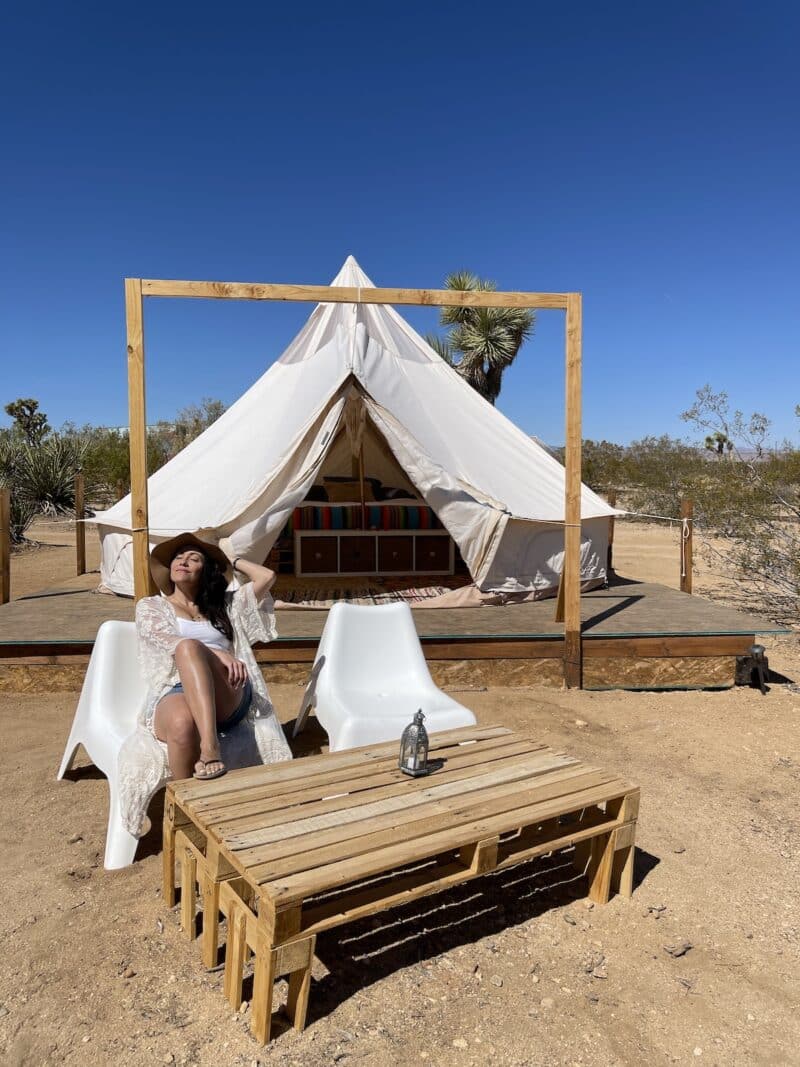 In this technology-driven world, people are looking for ways to disconnect from their phones and daily routine activities and reconnect with nature. This can be achieved with some outdoor activities like camping or glamping. Camping is the traditional way of spending time in nature and enjoying its beauty. While glamping is a more modern and luxurious way of staying in a tent and enjoying worldly luxuries and nature. Glamping is glamorous camping that has changed the game for a lot of travelers. However, both are for nature lovers no matter the type of tent you are staying in or if you go the traditional or more modern way. 
Best Camping Spots
Let's mention that if you decide to go camping at these astounding places, you'll need to have proper gear, like a down sleeping bag, sleeping pads, a comfy tent, etc. Make sure you are well prepared for an adventurous trip like this in order to have a good time.
Letchworth State Park Campground
This place is considered the "Grand Canyon of the East" and it's very famous among campers. Its scenic locale along with the Genesee River makes some of the most stunning landscapes and it's just a pure joy to be a witness of such beauty. It has three major waterfalls within the cliffs and is high at 600 feet each. Campers can choose their camping spots between these campsites or secluded cabins. Some of the utilities include picnic tables, showers, food concessions, playing fields, a playground, pavilions, and a swimming pool. Most of the areas are pet friendly as well. 
The area is surrounded by lush forests so campers can wander along the trails. You can also go biking or horseback riding. The place includes activities like hot air ballooning, whitewater rafting, kayaking, and guided walking tours.
Yogi Bear's Jellystone Park Luray, Virginia
This beautiful place is nestled between Allegheny Mountains and Blue Ridge and is the best place for couples, families, and solo adventurers. You can visit it every season, however, fall is amazing with all those scenic views and unforgettable landscapes. When everything turns into red, yellow, and orange foliage, you can enjoy the colors of fall. Adults can go on an early-morning hike to the Shenandoah National Park and enjoy a glass of wine at the local winery. While, the kids can visit the water park and have a lot of activities like an outdoor movie theater, arcade, laser tag, etc. 
River's End Campground and RV Park, Georgia
This beautiful campground is located on Tybee Island in Georgia. It's just 16 miles outside of Savannah and offers a fully immersed and unique camping experience. You can choose some of the tent sites or RV, or you can stay in budget-friendly cabins. There are beautiful beaches, an idyllic island locale, and a nice little local store. It's completely free if you decide to camp at this place, you can just bring your tent. On the South of Tybee, you can see an uninhabited nature preserve that goes unvisited often by the tourists. This place can be a great choice if you want to avoid the crowds and camp away on your little picnic.
Best Glamping Spots
While the glamping trend has taken the country by storm since 2005 when it first appeared, a lot of people go on such trips. Let's se what are the best glamping spots in USA.
Dome in the Desert in Joshua Tree
You can marvel at the desert sky and stay in a modern-bohemian dome in California. It features stone elements and natural wood, a wood-burning stove, and AC for the hot days in the desert. This Airbnb will satisfy all of your needs, camping, and glamping. You can spend your free time perusing antique games and books, twinkling the night sky, and soaking up the sprawling mountain views.
The Mushroom Dome Retreat, Aptos, California
The Mushroom Dome in Aptos is a famous glamping spot in California. It's situated on 10 acres of semi-rustic land and is one of the most beautiful places to stay in. Inside you can enjoy on a comfy queen-size bed, have a barbecue on the deck, and use the small refrigerator for your wine and other beverage. It's located 10 minutes away from the beach Rio Del Mar and Seacliff State Beach and 20 minutes from Santa Cruz. you need to book this place in advance if you want to find free rooms.
Cherry Blossom Yurt on Lookout Mountain
The Cherry Blossom Yurt is located in Georgia. And we are not surprised that most of these breathtaking landscapes are located in this state. It offers the ultimate mountain getaway and it's great for nature lovers. Its colorful scenery, mountain trees, and wildlife like owls, turkeys, and deers will be your friends. It has its own hen and Wi-Fi is also available.