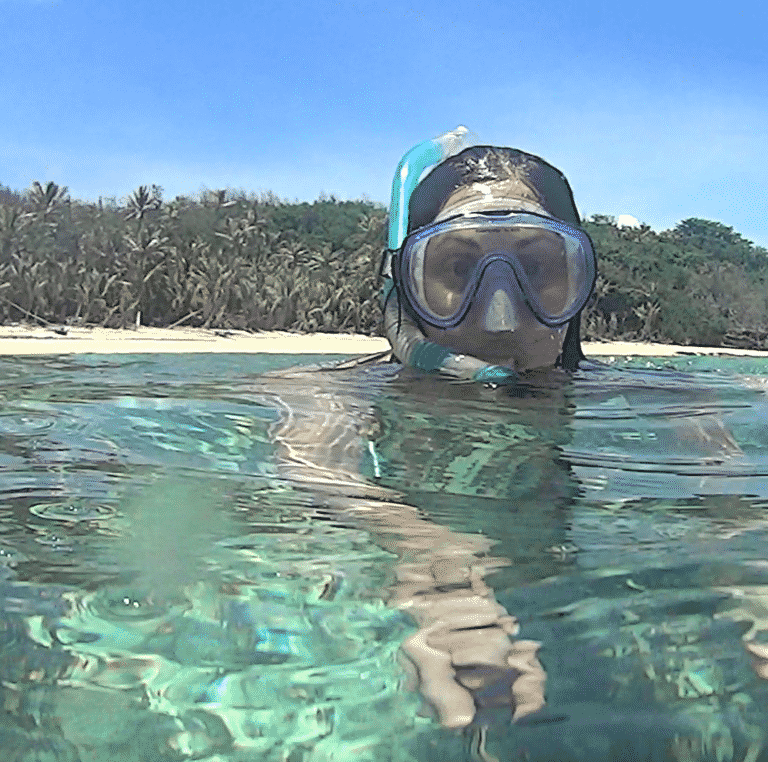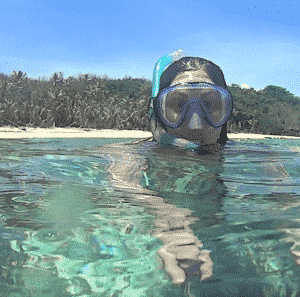 Asia has something for every type of travelers. Whether you want the blend of ancient and ultra-modern of Japan, the laid-back land of smiles that is Thailand, or the hedonism of Bali, you'll find a spot for you. And most places that you'll go, you'll find a gorgeous beach to kick back and relax on.
On these paradise beaches, there is a range of awesome water sports activities. In this post, we'll take a look at eight of the best water sports activities in Asia and where to do them. Hopefully, it'll make it just that little bit easier to plan your next trip! 
Stand up Paddle boarding in Palawan, Philippines
What is all this fuss about stand up paddle boarding? Ten or twenty years ago, this was hardly on people's radar. However, now, it's one of the coolest and most unique ways to see a new place. Not only is it a great workout for the core, it's super relaxing as you're surrounded by nature. Explore the uninhabited islands surrounding Palawan from Coron or El Nido as tropical fish skirt underneath you in the crystal-clear blue water. 
While you might want to rent from a local store on your first go, buying an inflatable stand up paddle board is a great investment. It's really easy to transport and they're excellent for beginners to the sport. Other great spots for SUP in Asia include the Gili Islands in Bali and Kampot in Cambodia.
Surfing on Siargao Island, Philippines
If you're planning a surf trip to Asia, there are plenty of places that will pique your interest. However, one of the most exciting is Siargao Island. Cloud 9 Beach in General Luna's peak swell season is from May to November. However, there are many more beaches around the island which suit surfers of all levels.
Other great places to surf in Asia include Kuta in Bali and San Juan La Union – also in the Philippines. It's here that you'll find the cheapest surf lessons in the world! 
Scuba Diving off Tioman, Malaysia
At the meeting point of the Pacific and Indian Oceans, you have one of the most biodiverse areas in the world. Also known as the Coral Triangle, it's just off the Malaysian island of Tioman. Tiger Reef is surrounded by several coral reefs and attracts divers from across the world. See everything from small tropical fish to tuna and rays, to even the world's biggest fish: the gentle giant that is the whale shark! 
Other awesome scuba diving sites in Asia include Ko Lanta in Thailand and Pondicherry in India. 
Snorkelling, Cape Maeda, Okinawa, Japan
Not everyone feels comfortable scuba diving, but that doesn't have to mean you can't see marine life first hand. Snorkeling is a way that you can see sharks, turtles, and tropical fish without going to the trouble of getting your PADI certificate or having hours of lessons. Cape Maeda on Okinawa, a chain of tropical islands located between Japan and Taiwan, offers not only a chance to see incredible underwater creatures, but to explore the blue cave too. It can be hard to get to Okinawa, but it's worth the expense and effort for the snorkeling alone! 
Rafting, Pai River, Thailand
Just in case you'd forgotten, not all of Asia's exhilarating water activities are set around beaches. White water rafting is perfect if you're looking to give your body a shock in oppressive and humid heat! It's also a great way to see jungles and rainforests. Northern Thailand boasts some of the best rafting in Asia, with Pai the jewel in the rafting crown. You can do it all year round, and rapids are spread over 50km of rushing rivers. There are class 3 and 4 rapids, so you're sure to get the adrenaline rush you're craving! 
Flying Fish, Bali
One of the newest and most exhilarating water sports there is, flying fish can be enjoyed on the beaches of Bali, such as Nusa Dua and Kuta. You'll be strapped into an inflatable rubber boat and pulled along by a speed boat. This is your opportunity to fly over the ocean, and it will definitely get your heart racing. While it's one of the most thrilling water sports in Bali, it's probably best to stay away from this one if you're afraid of heights! 
Sea Walking, Sabah, Malaysia
One of the more unusual ways to see what's under the pristine blue waters off Asia's islands: sea walking. While it's not really a sport, it does involve a certain amount of physical exertion. It's worth it though – Hold on to a rope while navigating your way across the seabed. You'll have an air helmet which will take care of your oxygen, leaving you to relax and enjoy the bright colours of the fish flitting ahead of you and the gentle glide of the rays passing you by. 
Sea walking can also be done in Bali. 
Kitesurfing, Mui Ne, Vietnam
The small fishing village of Mui Ne is famed for its sand dunes, where people used to camp out and save on paying accommodation fees. While it's become a little more developed, that's mostly because of firstly, the area's beauty, and second the water sports opportunities. Most specifically kitesurfing! Thanks to low rainfall and most consistently strong winds, Mui Ne is a great spot for kitesurfing and windsurfing. 
Final Thoughts on the Best Water Sports Activities in Asia
Hopefully after reading this, you'll be ready to plan the next step of your trip to Asia. For more helpful travel tips and recipes, check out Healthy Voyager.