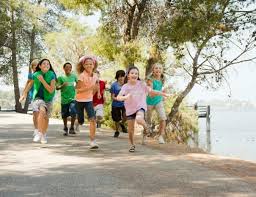 Shopping for back-to-school supplies can leave parents scrambling. The best advice is to make a budget and to begin early. Starting your back-to-school shopping during the "off-peak" will likely save you money. Shopping for supplies online is also an excellent way to find the best discounts and gives you a chance to return any items you are not satisfied with. If you choose to do the bulk of your back-to-school shopping online, it is even more important to begin early.
To help you get the best value for money, we have compiled a list of the absolute .
Backpacks
Carrying books and other weighty items is a weeklong exercise, so a sturdy bag is an important investment. Both messenger bags and backpacks are good options, but backpacks are the best for children. They distribute the weight more evenly and are more comfortable to carry. To find a backpack this is both safe and comfortable, look out for these key features:
Select a pack that is padded behind (the width of the child's back) to reduce pressure on the back, shoulders and underarm regions.

Opt for a bag with multiple pockets. This will better help distribute the weight as well as holding smaller items securely.

Choose a waterproof backpack. Kids spend a lot of their time outdoors (after-school sports, waiting for the bus, etc).
Water Bottle
Getting children ready to go back to school is a pricey process, so it's also important to make sure what you're buying isn't going to result in extra medical bills. When buying a water bottle, opt for one that is BPA-free, as BPA is a chemical that can cause disruption to the endocrine system — especially in children. Make sure to wash water bottles thoroughly every day; bacteria thrive in the warm, moist conditions found in the crevices of a novelty cup.
Once you have ensured that your water bottle is BPA-free, there are a variety of cute and colorful designs. A water bottle will keep kids hydrated during lessons. This will stop them from feeling sluggish and make learning easier.
Calendar 
Kids like to keep busy. Their weeks are filled with sports practice, dance recitals, music lessons, play dates and more. It's hard to keep track of all the moving parts, especially if you have more than one child. If you are part of a particularly active household, it may be a good idea is to invest in a wall calendar. This way you don't run the risk of losing track of your children's appointments. For older children, it can be used to create an effective homework and study routine. It also teaches children to be more independent and teaches them essential time-management skills.
School Is Just Around the Corner
There is something truly inspiring about the start of a new school year. Buying new school shoes and choosing a new bag is fun for children and gets them excited to go back to a year of learning and having new experiences. Enjoy the time shopping with your children as much as possible by organizing your household before the end of the summer rush.