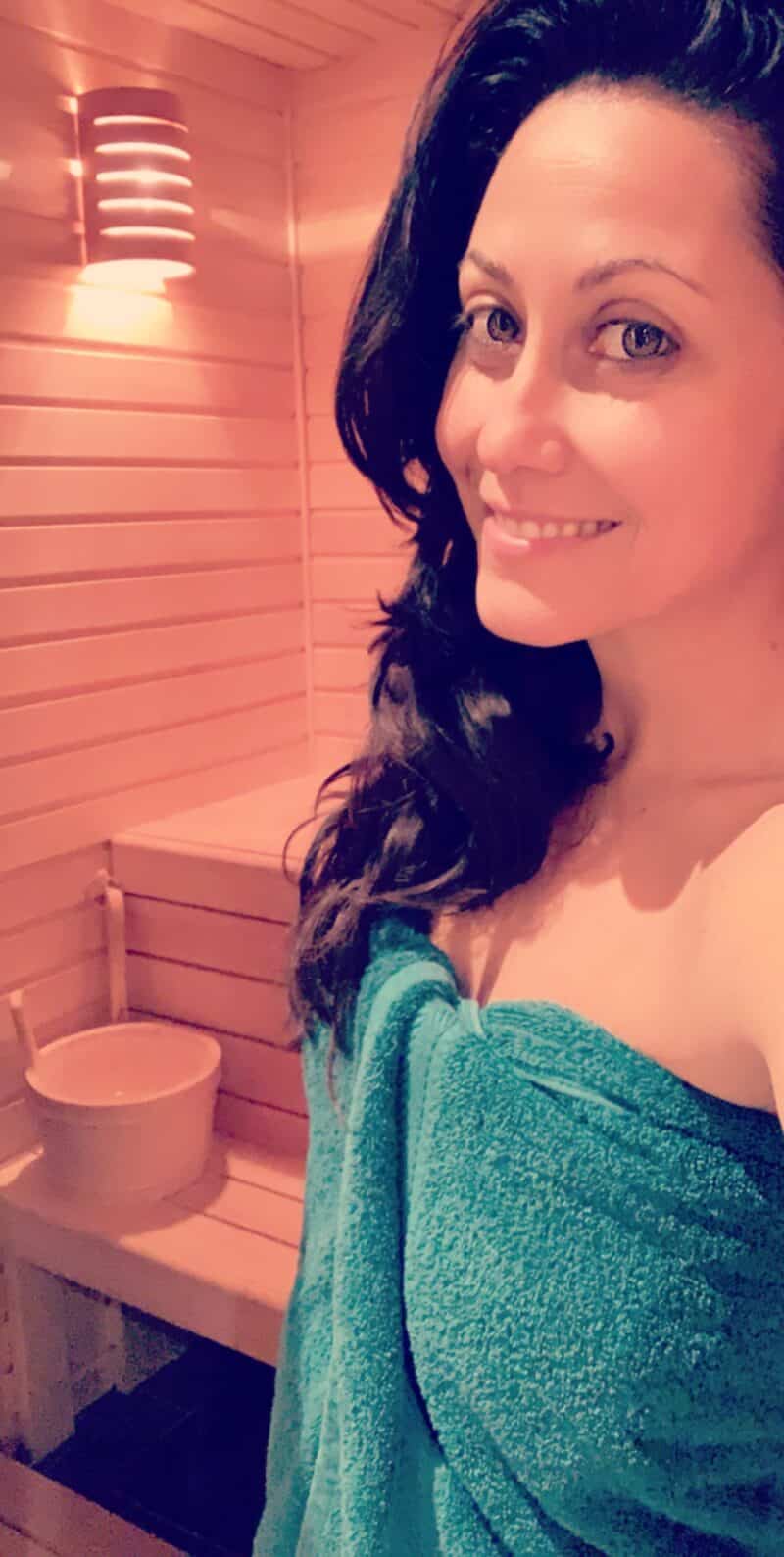 There's nothing more luxurious than popping into the sauna for much-needed heat therapy after a grueling workout. The subtle yet powerful heat emanating from the sauna allows the muscles to relax, unwinding those heavy knots of stress. 
Some like to enjoy the sauna after swimming to relax. At the same time, some athletes rely on it for muscle recovery and boosting strength. It's an endlessly relaxing end to a workout session, and amazingly, it also packs up some impressive health benefits. 
For instance, saunaing can improve heart health as controlled heat exposure enhances blood circulation and regulates blood pressure levels. Keep reading to learn more about how this healthy habit can benefit your body and overall well-being. 
Alleviating Muscle Pain & Fatigue
People commonly suffer from muscle pain and fatigue for a plethora of reasons. For instance, people with rheumatoid arthritis and other conditions experience chronic muscle pain and joint disturbances. But pain isn't always induced by chronic illnesses and disruptive diseases. You see, athletes experience muscle ache and fatigue after a challenging workout that results in muscle wear and tear. 
Experts believe that regularly spending time in the sauna aids in revealing all kinds of muscular aches and joint pains. In fact, people with arthritis and fibromyalgia often require adding sauna and other heat therapies to their daily routine. 
However, athletes typically seek out gyms with sauna facilities to end their workouts by relaxing their muscles with dry heat therapy. The therapeutic benefits of a sauna are instrumental in boosting muscle recovery in athletes with high-powered workout routines. You see, a sauna emanates dry heat, which quickly increases skin temperature and enhances blood flow. 
Within minutes of sitting in a sauna, you will find your muscles relaxing and the aches in your neck and shoulders subsiding. Research reveals that the heat exposure of a sauna aids in eliminating lactic acid from muscular cells. This scientific explanation indicates how saunaing fastens muscle recovery and relaxation after physical exertion. 
Enhancing Endurance & Boosting Performance 
Muscle recovery and relaxation aren't the only two benefits that make sauna so attractive for athletes. Many athletes and enthusiasts with high-powered workouts rely on saunas to boost their endurance and enhance performance. 
In addition, sauna therapy aids in enhancing muscular strength by improving recovery and energizing muscle cells to boost athletic performance. Popping into the sauna after every workout session will help you build strength and agility.
Weight Management 
Many weight watchers add a sauna to their routines because of the much-publicized weight loss benefits. Spending time in the sauna won't help you lose weight, but it will help you eliminate bloating. However, it's not wise to rely entirely on a sauna instead of building a rewarding diet and exercise regime.
You see, a saunaing will only help you shed off water weight, which will cause dehydration. Sitting in high-heat environments will naturally make you sweat, and you will lose some of the bloating. But if you don't watch your diet, you will gain it all back just as quickly. Still, there's nothing wrong with adding a sauna as a holistic component to your weight loss regime. 
Releasing Happy Endorphins 
Spending time in the sauna makes everyone feel great, relaxed, and de-stressed, but why? Research offers a physiological explanation to understand why the sauna makes us feel so calm and stress-free. You see, the heat exposure induces the release of happy endorphins – the "feel good" chemicals of the brain. 
Endorphins are naturally occurring chemicals released in the nervous system to make us feel happy and relaxed. Other rewarding experiences, such as a satisfying workout, a decadent chocolate cake, or a romantic date, also promote the release of endorphins. The release of endorphins makes us feel euphoric, content, satisfied, and most importantly, blissfully happy. 
Mental Rejuvenation 
Most people end their workouts in a hurry, followed by the rush of showering, grabbing their clothes, and heading home. Rushing off the next thing on your routine is a vicious lifestyle that leaves us little time to relax and feel mentally liberated. It's essential to take out time for mental rejuvenation. 
If you work out every day, you're taking good care of your mind and your body. Now, you must push forward and end your workouts with sauna therapy to allow mental and physical rejuvenation. A few minutes of heat exposure will help you repair all the wear and tear, flooding your body with waves of calmness. 
This mental rejuvenation will help increase your sleep quality and energy levels, thereby enhancing your life quality. Once you've given your best to your exercise routine, it's time to head to the sauna to reward your body's efforts. The reward will not only energize and invigorate your body, but it will also nourish and nurture your mind. 
People who struggle with stress and anxiety have much to gain from spending time in the sauna. The release of feel-good hormones will curb the production of the stress hormone cortisol to make you feel lighter and enlivened. 
Skin Healing & Restoration 
A few minutes of saunaing are all you need to relax and peel off that dead skin with high-heat exposure. That's right; saunaing comes with a wide array of beauty benefits too! 
Heat exposure makes us sweat, and perspiration cleans the skin free of all impurities, cleaning the pores deep within.
It depends entirely on how much time you spend in the sauna. Overdoing heat exposure will undoubtedly lead to dehydration. However, controlled heat exposure and perspiration will fuel the sebaceous glands in your skin. These glands are responsible for lubricating and moisturizing the skin by producing sebum. So basically, sauna therapy aids in the production of sebum to keep your skin well-moisturized and glowing. 
Conclusion 
Popping into the sauna for a few minutes is all it takes to convince a newbie to add this amazing therapy to their routine. So if you're struggling to add me-time to your daily routine, this is the ultimate trick. You will find yourself rejoicing in utter bliss! 
You will find all the aches and discomfort subsiding as the heat envelopes your muscles, allowing your body to relax completely. Sauna is for people who struggle to add holistic therapies to their routines, such as massages and spa-time.