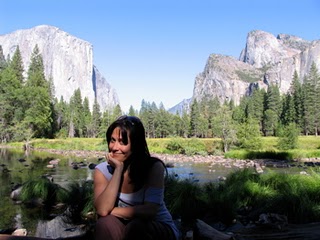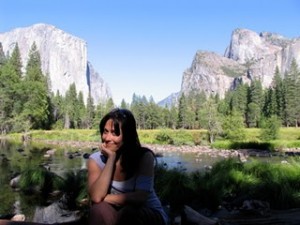 Planning a summer road trip to the United States? If so, then you should be sure that one of your stops includes some of America's best national parks. This country has many different landscapes, so it isn't easy to choose the best places. But for those who are interested in exploring the most beautiful spots in the U.S, here are eight great destinations.
Grand Teton to Yellowstone to Glacier National Park
If you have just one week, this is the ideal national park road trip. It starts in Wyoming's Grand Teton National Park and ends up at Glacier National Park in Montana. You get to see America's best wildlife areas which are also simply beautiful scenery of mountains, forests, canyons, rivers, including Yellowstone River & Snake River, along with their tributaries. Also, close by for the adventurous types is the scenic and beautiful Grand Canyon where you can take an exciting whitewater rafting trip.
Also, if you have rented a car for your trip, then make sure to get its rental car insurance from Bonzah for the safety purpose of the vehicle.
Pacific Coast Highway from Golden Gate Bridge to Redwood to Olympic National Park
The pacific coast highway from San Francisco's Golden Gate Bridge to Olympic National Park is one of the most beautiful roads in America. It runs along a rugged coastline between cliffs and sandy beaches, through redwood forests and heartland farmlands. The route passes epic landscapes, so there are countless opportunities for stops along the way.
Grand Circle Tour through Utah's Big 5
If you've never experienced driving through Utah's Big Five (Arches, Canyonlands, Capitol Reef, Bryce and Zion) national parks in your life, then this is the road trip for you. And luckily, it can be done over several days if need be. Start at Arches before heading up to Moab, where you can visit Dead Horse Point State Park – enjoying incredible views of the Colorado River below as well as a panoramic vista of three different rock layers after only walking downstairs.
California's Majestic Mountain Loop
One of the best U.S. national park road trips to take in summer is California's Majestic Mountain Loop, which takes you through Yosemite National Park. This route offers outstanding mountain views along with great wildlife sightings, including bears and deer, making it an ideal trip for nature lovers who want to see some spectacular scenery while on vacation. 
Shenandoah to Great Smoky Mountains to Mammoth Cave National Park
This is a gorgeous tour that takes you through the Appalachians into some of the most breathtaking national parks. Starting in Shenandoah, drive along Skyline Drive throughout Virginia's Blue Ridge Mountains before heading south on I-64 towards Roanoke for lunch at Grandin Village Market Cafe. 
Then head southeast on Route 311 past Radford University and up Fancy Gap Mountain en route to Boone, NC, where you can stop by Daniel Boone Native American Heritage Museum or Countryside Pottery & Crafts.
Park Loop Road through Acadia National Park
This 45 mile stretch of road in Maine's Acadia National Park offers the best views on Mount Desert Island, including Cadillac Mountain. The drive takes about two hours round trip and is well worth it for anyone interested in seeing some beautiful scenery or getting out into nature, away from the busyness of life.
Seattle to Mount Rainier to Olympic National Park
Start the day with a drive from Seattle to Mount Rainier National Park, about four hours away. On the way, there are plenty of stops along Highway 18. A few highlights include Newhalem Creek Campground and Canada's Skagit Valley Tulip Fields. After reaching Mount Rainier National Park, make your way over to Longmire for an hour or two before continuing toward Olympia. 
The next stretch of road has even more incredible views as you drive through Olympic National Park, including Hurricane Ridge Overlook; visit Rialto Beach, Hoh River Trailhead, Steam & Gas Bluffs Loop Trails, Sol Duc Falls Interpretive Site, then head back down south via the Dosewallips Road.
Denver to Rocky Mountain to Mesa Verde to Great Sand Dunes National Park
Although most people don't think of it as a national park, the Great Sand Dunes National Park is unique and worth an excursion out to Colorado. This expansive park has over 30 square miles of dunes that rise from San Luis Valley's floor and make for incredible views. 
The tallest peak in this area reaches almost 700 feet in height, and the dunes are estimated to be anywhere between 700-900 years old. This is one of those places that truly has to be seen to be believed.
The Bottom Line
With so many U.S. National Parks to choose from, deciding which one you want to visit this summer can be a difficult task. Fortunately for you, we have compiled a list of the top eight must-see parks in the US based on their unique features and beautiful scenery that is sure to please everyone from nature lovers looking for an escape. Moreover, you can visit these parks in your car conveniently.