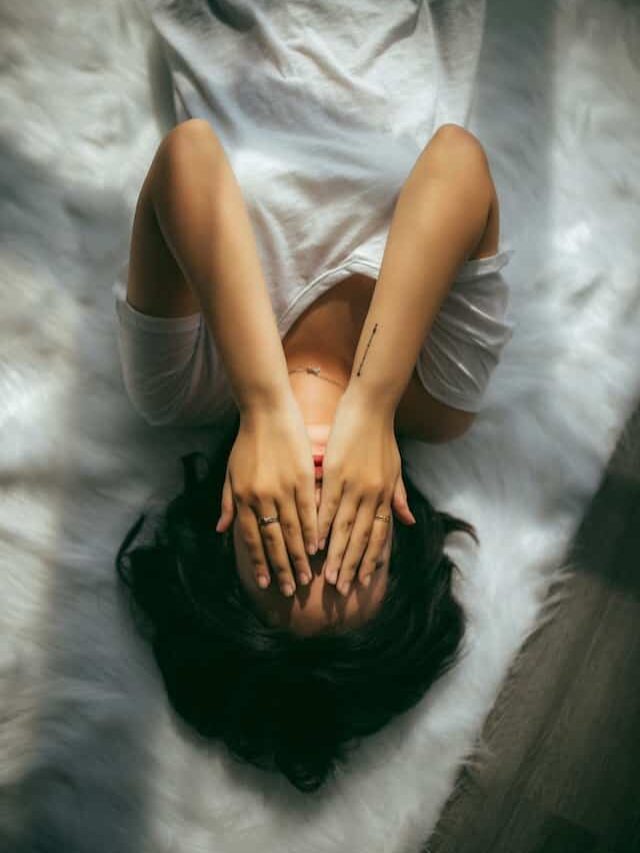 Attention Deficit Hyperactivity Disorder (ADHD) is a mental disorder characterized by focus, hyperactivity, and impulsiveness problems. It is most often diagnosed in children but can also affect adults. There are three different types of ADHD. Problems with focus and attention characterize the predominantly inattentive type. Individuals with this type may have difficulty completing tasks, paying attention to details, or following instructions. Problems with hyperactivity and impulsiveness characterize the predominantly hyperactive-impulsive type. People affected by this type may have difficulty sitting still, waiting their turn, or controlling their impulses. The combined type is the most severe, characterized by problems with focus and hyperactivity/impulsiveness.
Although more evident signs indicate someone has ADHD, some are also often overlooked. Here are six signs of ADHD that may be overlooked:
Low Self-Esteem
Although it is not often discussed, people with ADHD often have low self-esteem. This is because they constantly compare themselves to others and feel like they are falling short. They may feel like they can never do anything right or are not good enough.
Some ways to help increase self-esteem in someone with ADHD are to focus on their strengths, give them meaningful compliments, and help them set realistic goals. The mental health specialists at Southern California Sunrise Recovery Center can help you develop a plan to increase your self-esteem if you have ADHD. You can also encourage them to get involved in activities they enjoy and make them feel good about themselves.
Poor Time Management Skills
Time management is essential for everyone, but it can be especially difficult for people with ADHD. This is because they often have trouble focusing and keeping track of time. As a result, they may start tasks but never finish them, or they may miss deadlines.
To help someone with ADHD improve their time management skills, you can teach them to use a planner or calendar. Breaking tasks into smaller bits that are easier to complete can also be helpful. You can also try setting a timer to help them stay on track.
Difficulty Organizing
ADHD often affects people's ability to organize their physical space and thoughts. This can make it difficult to keep track of things, find them when needed, and stay on top of tasks. They often feel like they are constantly losing things, and their life is chaotic.
In most cases, this is mistaken for laziness when it is a symptom of ADHD.
There are a few ways to help someone with ADHD organize their life. You can teach them how to use a filing system, use labeled storage containers, and make lists. You can also help them create a daily or weekly routine to make it easier for them to stay on track.
Accident Proneness
It is common knowledge that ADHD makes it hard for patients to pay attention. As such, they are more likely to have accidents. For instance, they may get into car accidents more often or have more workplace accidents. Most commonly, they may trip and fall more often.
To prevent this, people with ADHD must be extra careful and take precautions. For instance, they should drive defensively and be aware of their surroundings. They should also avoid dangerous activities and follow safety guidelines at work.
Emotional dysregulation
Emotional dysregulation is common among ADHD patients. However, it is relatively difficult to identify due to the comorbidity of ADHD with other disorders such as oppositional defiant disorder, conduct disorder, and anxiety disorders.
Emotional dysregulation in ADHD patients results in impatient, explosive outbursts or a persistently low mood. These outbursts make it difficult for the individual to maintain relationships with friends, family, and co-workers.
There are treatments available that can help improve emotional dysregulation. These include medication, therapy, and support groups.
Procrastination
If you have ADHD, you probably know the feeling of wanting to do something but never actually getting it done. ADHD can make it difficult to focus and get started on tasks. As a result, people with ADHD often procrastinate. It is evident in both children and adults with ADHD.
If you are affected by procrastination due to ADHD, there are a few things you can do to help yourself. Try breaking tasks into smaller steps, setting a timer, and using a planner. You can also try to find someone to hold you accountable for getting things done.
People with ADHD often display different symptoms, some of which are hard to manage without help. These include poor time management skills, difficulty organizing, procrastination, emotional dysregulation, and accident proneness. There are treatments available that can help improve these symptoms. People with ADHD can lead happy and successful lives with proper support.