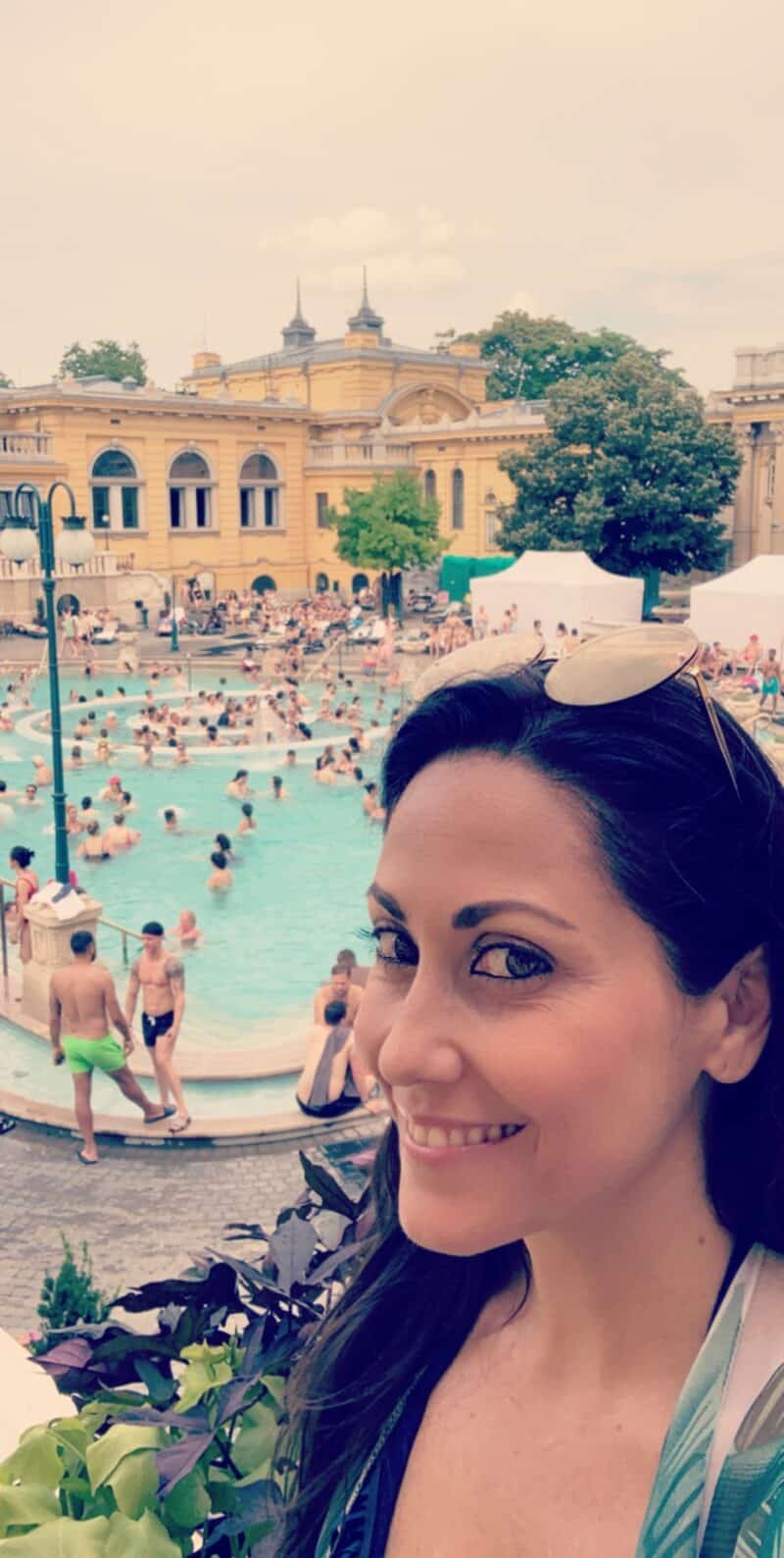 If you are looking for quality R&R during a tour of Europe, you are on the right page. We are giving you reasons to go on that trip and give yourself the gift of wellness.
Szechenyi Baths, Hungary
The best first stop in a European wellness tour is this breathtaking thermal spa, the largest medicinal bath in Hungary and all of the continent. It is composed of a total of 18 pools — 15 indoors and 3 large ones situated outdoors. Its water supply comes from two thermal springs that are rich in sodium and sulfate, calcium, magnesium, bicarbonate, metaboric acid, and fluoride. Apart from a healing dip in the pools, which would work best with a turmeric cream that can potentially provide targeted relief to your joints and muscles, you can also enjoy massages and beauty treatments at this spa central right at the heart of Budapest.
Stoke Park, United Kingdom
If you are in for a wellness retreat and a walk down the remnants of Bridget Jones' movie history, you may very well visit this charming property in Buckinghamshire. The beautiful architecture is nothing compared to the full spa experience waiting for you inside. The estate radiates a calming ambiance, which is but the icing on the cake because you can enjoy luxurious treatments to your heart's content, plus fitness classes and beauty therapies.
Miura Spa Hotel, Czech Republic
Get the forest treatment that will benefit your body and mind in one of the prized destinations along the Beskydy mountains in Celadna. Miura boasts of modern convenience combined with the pureness of nature. It's chic, classy, artsy, and a sight to behold overall. It also has a stunning architecture that allows you access to spotting woodpeckers, owls, and, if you are lucky, bears in the woods. In addition, Miura has a sauna, jacuzzi, heated pool, golf course, fitness room, and an upscale restaurant that would serve the most delectable treats.
Lefay Resort and Spa, Italy
If you want a holistic experience, Lefay is one of the best places to go. It's a luxurious spa destination situated in a spot where you can enjoy towering mountain views as it sits along the coast of Lake Garda in Gargnano. You can also have a saline bath and a host of other wellness therapies that will bring out the new, revitalized you.
Marbella Club
Get on with an exclusive, luxurious wellness treatment you have been longing to reward yourself by hopping onto the Marbella adventure. What was once a private royal residence is now a sparkling hideaway open for anyone who wants to lose their wellness woes. It offers a vast selection of health programs that would help you combat your fitness troubles as well as stress and insomnia.
Going on a wellness retreat is one of the best ways to spend a much-awaited holiday. It would be great to breathe a new life to the bruised and battered you that's been fighting its way through the adult world.