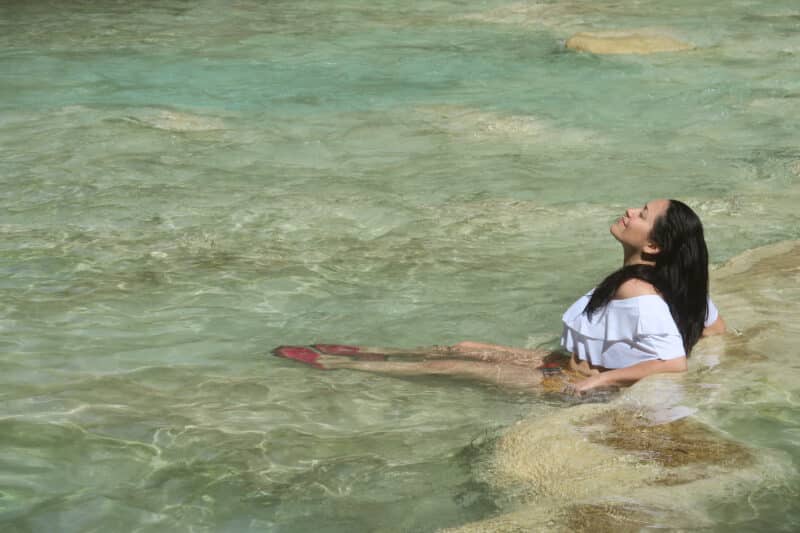 Health and wellness trends come and go at the flip of a coin, making it feel near impossible to keep up with the latest. 2020 is positioned to be an interesting year in the wellness community as the COVID-19 pandemic reinvigorates our focus on self-care. Minimalist and au-natural are the two defining characteristics of this year's trends. Grounded in holistic health and wholesome wellness, there are a myriad of trends worth giving a shot.
If you're looking to narrow down the trends worth experimenting with this year, search no further. In this post you'll find my top five health and wellness trends to try in 2020.
1. Active Recovery
Active recovery is rapidly becoming an integral part of the average fitness routine. Not only can active recovery reduce muscle soreness and expedite the restoration process, but it can provide the much-needed TLC your body needs to properly alleviate all of the tightness and tension built up during your training sessions.
Popular active recovery routines include:
Foam-rolling

Swimming

Light cycling

Stretching

Massaging

Yoga

Pilates
2. At-Home Workouts
With the ongoing stay-at-home quarantine orders in place, millions have been forced to give up their gym memberships in favor of whatever fitness equipment they have lying around. If you've joined the ranks of displaced gym rats, there's no time like the present to join the growing community of at-home fitness lovers. Sure, you'll miss the organization and machine-availability that your gym offers, but at-home workouts can serve as satisfactory substitutes.
From Peloton bikes that guide you through cycling workouts to YouTube fitness videos that instruct you through a HIIT workout from the comfort of your own bedroom, there are so many ways to break a sweat without ever having to step outside.
If you're looking for a free video workout that burns, check out these killer YouTube channels:
MadFit

alo Yoga

Studio SWEAT onDemand

CrossFit HQ

XHITDaily

LoveMovementTV

Blogilates
3. CBD
The secret is out, and everyone is sharing it. CBD has become one of the most talked-about chemical compounds, and for good reason. Having touched down in so many areas of the wellness industry, CBD can be found in everything from fruit-flavored gummies and activewear to body lotions and more – plus, there are even coupon codes (more here) available online to help you save some money on your purchase.
Cultivated from the Cannabis Sativa plant, CBD has been proved to relieve stress and provide a sense of calm for both your mind and body. Whether you're torn between a CBD bath bomb for your late-night soaks or clean, batch-tested CBD vape juice for an electronic pen, you'll be able to reap the plentiful benefits of CBD no matter which avenue you choose to travel down.
4. Plant-Based Eating
A plant-based diet is best characterized by incorporating more whole foods and plants like fruits, vegetables, whole grains, legumes, seeds, and nuts. There are four common types of diets that make switching to plant-based totally painless: vegetarian, vegan, raw vegan, and flexitarian. Depending on your preferred lifestyle choices, one diet may make more sense for you than another. Knowing this, be sure to do the research necessary to determine which option is best for you.
If you're wondering why plant-based eating has become a worldwide phenomenon practically overnight, take a look at these insane health benefits you can reap when you make the switch:
Improved cardiovascular wellness

Decreased blood pressure

Lowered risk of diabetes

Minimized risk of stroke

Decreased risk of cancer
5. Wellness Retreats
Vacationing means relaxation and exploration—two must-have ingredients for caring for your physical and mental health. Though the current state of travel hangs in the air, planning a future wellness retreat counts as self-care in my book!
Wellness retreats are reshaping the face of luxury international wellness, and if your budget can handle it, it may be time for you to partake. Whether you're in need of some serious pampering or simply need a mental and physical detox, a good wellness retreat can provide everything you're looking for in a few sweet days.
Check out these dreamy wellness retreats:
The Ashram –

Calabasas, California

Kinkara –

Santa Elena, Costa Rica

The Pritikin Longevity Center and Spa –

Miami, FL

Escape to Shape –

Marrakech, Morocco

Red Mountain Resort –

Ivins, Utah
Which of these health and wellness trends are you excited to try this year? Let us know in the comments below!