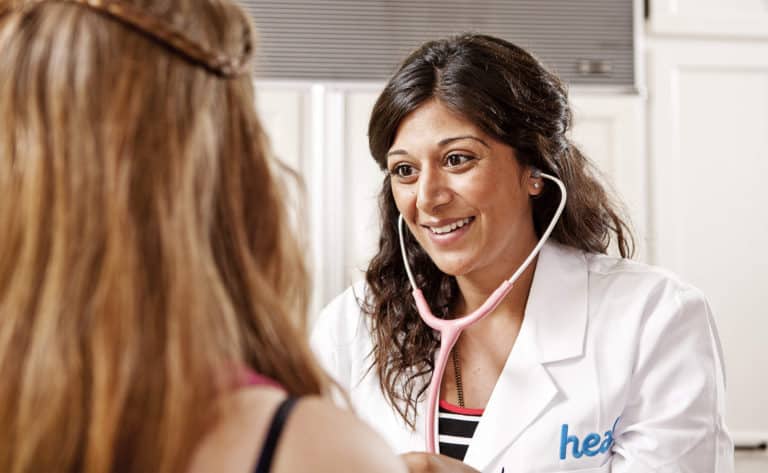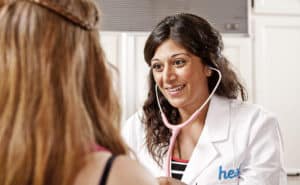 In general terms, people don't like to see the doctor. No matter how pleasant or understanding that medical professional might be, most people would rather see if their sickness or pain goes away on its own, or try to self-medicate, than see the doctor. And that's not just because they're nervous about a clinic setting – it might be because they simply don't want to bother anyone. What if it turns out to be nothing, and everyone's time will have been wasted?  
The question that you should ask is, what if it turns out to be something? It's far better to see a doctor and to discover that there's nothing wrong, even if you thought there might be, than not to see one and find that you actually have a serious condition. So with that in mind, here are just some of the signs that mean you should see a doctor. 
You Have A Persistent High Fever
Typically, a fever wouldn't be any cause for alarm. It is the body's natural defense against infection, and it's even a good sign; it means your immune system is doing its job and fighting to make you well again.  
If, however, your fever lasts for more than three days and it is above 103 degrees, then you should see your doctor as soon as you can. This could be a symptom of a much more serious infection that requires medical help to solve.  
You Find A Lump
The body can withstand many things, and you might find minor cuts and bruises that you didn't realize you had sustained all the time. However, lumps are different. The body is not meant to have lumps in it or on it, and although in many cases the lumps will be benign, sometimes they can be a sign of cancer. If you find a lump (and it is very important to check yourself regularly), then you must see a doctor right away. They will be able to carry out tests to determine what the issue is. 
Of course, the lump might turn out to be something else entirely. For example, a hernia will often first be noticed as a lump in the stomach or groin area. If this is the case, your doctor will be able to diagnose you and give you advice about seeing a specialist such as those at safesurgery.com.au. 
You Lose Weight Suddenly 
Losing weight, assuming you are overweight, is a good thing. It's better for your heart, your circulation, your mobility, and much more. However, if you lose a lot of weight suddenly and without making any changes to your diet or exercise, it could be a sign that something is wrong. Problems that sudden weight loss is a symptom of include diabetes, liver disease, an overactive thyroid, and depression. 
To understand exactly what is happening with your body, the best person to speak to is a doctor. Even if you're happy that the weight loss has occurred, that doesn't mean it's a positive thing, and it does need to be checked out.