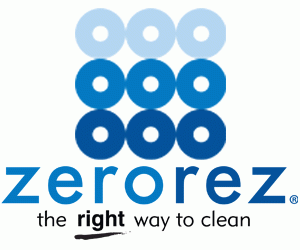 Over the last few weeks, you may have seen some posts about ZeroRez Socal. They are not only a fabulous eco and all natural steam cleaning company, but they also care deeply about the community.
Having launched their Minor Miracles program (#MinorMiracles on all social media outlets), ZeroRez helps people and organizations in need detox their home with a complimentary ZeroRez steam cleaning service. Be it a church, animal rescue or any other non-profit or person in need, ZeroRez knows how important a clean, chemical and bacteria free environment is and how everyone has a right to it.
ZeroRez chooses wonderful recipients but right now, they are taking nominations from you, our loyal readers!
All you have to do is fill out this nomination form for them to review and hopefully the deserving organization of your choice will receive a non-toxic cleaning treatment from ZeroRez!
Nominate your favorite organization for a Zerorez service here!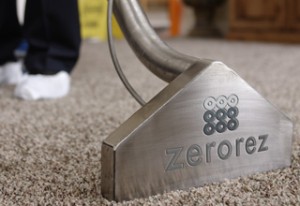 About Zerorez SoCal Minor Miracles
Minor Miracles is a program Zerorez SoCal has developed to help deserving organizations or individuals. They regularly choose individuals or organizations that they feel need a lift, and  clean their home or offices for free. They have noticed that helping provide a clean, healthy environment is greatly appreciated by recipients and gives them a "boost",  allowing them to be a part of our community by improving the lives of those we touch with such "minor miracles".
Suggestions for "minor miracle" recipients are informal but greatly appreciated, and recipients are generally non-profits or individuals with specific needs or challenges.
Some of the  previous "minor miracle" recipients include:
Working Wardrobes offices and showroom – helping the homeless train, dress, and apply for employment.
U.S. Veterans offices – Provide apartments for veterans who are homeless and seeking a new start
Women's Shelter of Huntington Beach
Mother's Day Program (10 deserving moms provided cleaning service, recipients to remain anonymous) One winner filmed here: http://youtu.be/5vq2lr8ON-I
Family of five teenagers who lost their father to a heart attack (recipients to remain anonymous)
Whitehouse Restaurant of Anaheim – over 500,000 free meals provided to homeless "motel" kids
About Zerorez:
ZerorezSoCal is a new technology cleaning company that cleans carpets, upholstery, tile and grout, and much more using a patented, high pH alkaline water. The heated cleaning solution is simply softened water that is modified to increase the alkalinity, and it is so pure, the technician can drink it before they clean with it, because it truly is only modified water. That is very different from other cleaners that claim they "clean green" but still use undisclosed chemicals that may or may not be toxic. And because the Zerorez cleaning solution is "just" modified water, there is never any concern about "hidden" chemicals that remain after the cleaning technician leaves.
Zerorez cleaning services are based on our unique EMPOWERED WATER™ technology. EMPOWERED WATER™ is enhanced water that is electrolyzed and oxidized to create a powerful cleaning solution without harmful toxins or chemicals. It is so safe that you can drink it, children and pets can lie on the carpet as soon as it dries, and individuals with allergies or chemical sensitivities won't have to worry about unpleasant reactions to harmful chemicals or cleaning agents. ZerorezSoCal uses high pH alkaline water to clean with so pure the technician can drink the solution before he cleans with it.
In addition to being great for carpets, upholstery, draperies, and other soft surfaces, Zerorez EMPOWERED WATER™ is excellent for cleaning hard surfaces in kitchens, bathrooms, and other areas likely to breed microorganisms that can lead to odors, allergic reactions, and infectious diseases.