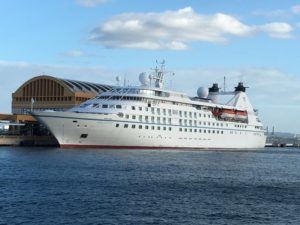 Ever want to go on a foodie vacation around Europe but don't want to bounce from country to country booking lots of separate flights, hotels and transportation? Well, you're in luck! My friends at Windstar Cruises have partnered with the James Beard Foundation to bring you a culinary cruise like no other!
I had the wonderful opportunity of going on one of their first James Beard cruises on a western coast of Europe cruise, aboard the Windstar Star Legend*. While my ports of call were incredible, being on a Windstar cruise was the highlight! My itinerary took me to: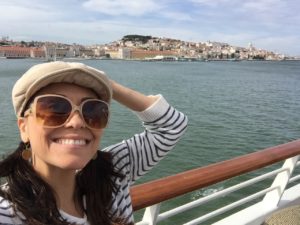 Lisbon, Portugal
Porto, Portugal
Gijon, Spain
Lugo, Spain
Bordeaux, France
La Rochelle, France
St. Malo, France
Dublin, Ireland
The excursions offered had something for everyone on board from history buffs like me to wine and cultural foodies, each port had unique tours while also being quaint enough to take a day off and explore on your own.
The attention to detail, immaculate luxurious ships, impeccable staff and yes, food and drinks at your beckon call, Windstar cruises cater to those who want to focus on relaxation and sightseeing as opposed to the floating cities that tend to be the stereotype of cruising.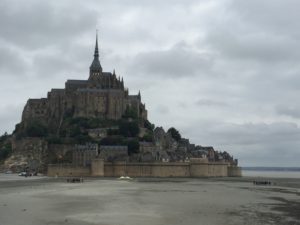 A Windstar ship is smaller than your average oceanliner, more like a large luxury yacht. Cruising felt much more intimate and manageable on this ship yet missed none of what I expected. 2 lovely restaurants, 2 bars, a casino and entertainment lounge, spa and gift shop, you have everything you need with none of the extra fluff. Plus, the smaller ship allows for entry into smaller ports, giving you access to areas that the larger vessels are unable to.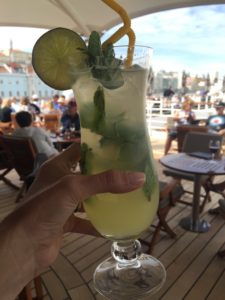 The best part? An all suites ship giving you space like you've never seen on any other cruise. A comfortable bed, living room, full walk in closet and large bathroom, my only day at sea was my day to really enjoy my room! Something I never get to do on most of my trips! It's bliss!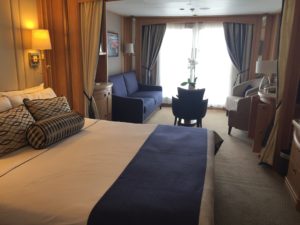 Now, let's get to the food! One of the most notorious aspects of cruising is the food, the food and oh yeah, the food. On Windstar you won't find a buffet line but rather an elegant main dining room, AmphorA, and a terrace style eatery with indoor and outdoor dining available, Veranda. Plus, you can always order some yummy snacks through in room dining or grab a coffee, a pastry or a sandwich on the go at the cafe in the crow's nest.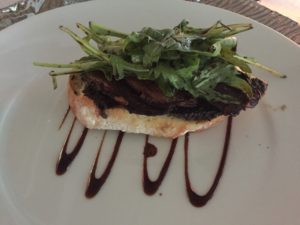 However, on a James Beard cruise, you get so much more! Each night aboard my Windstar cruise, we got to enjoy a James Beard Foundation recognized chef's Signature Recipe on the menu along with a local wine pairing. Sourcing local food where possible, bringing guests to local markets to shop with the chef, baking all breads on board daily, preparing meals to order, serving regional specialties that vary by destination, and simply providing better quality ingredients.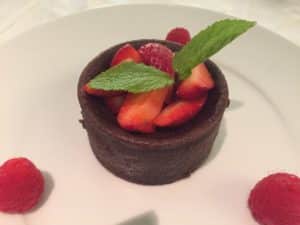 Windstar's talented chefs will prepare James Beard Foundation recognized chef-created recipes during days at sea, as part of an interactive cooking demonstration followed by the best part: tasting. And guess what? They have no problem accomodating special diet diners! Yay for me!
So, are you in? Guess what, the Windstar James Beard Cruise Collection is going strong this summer too so be sure to book now!
And stay tuned as I'll be highlighting each of my ports of call and more about my fabulous Windstar cruise!