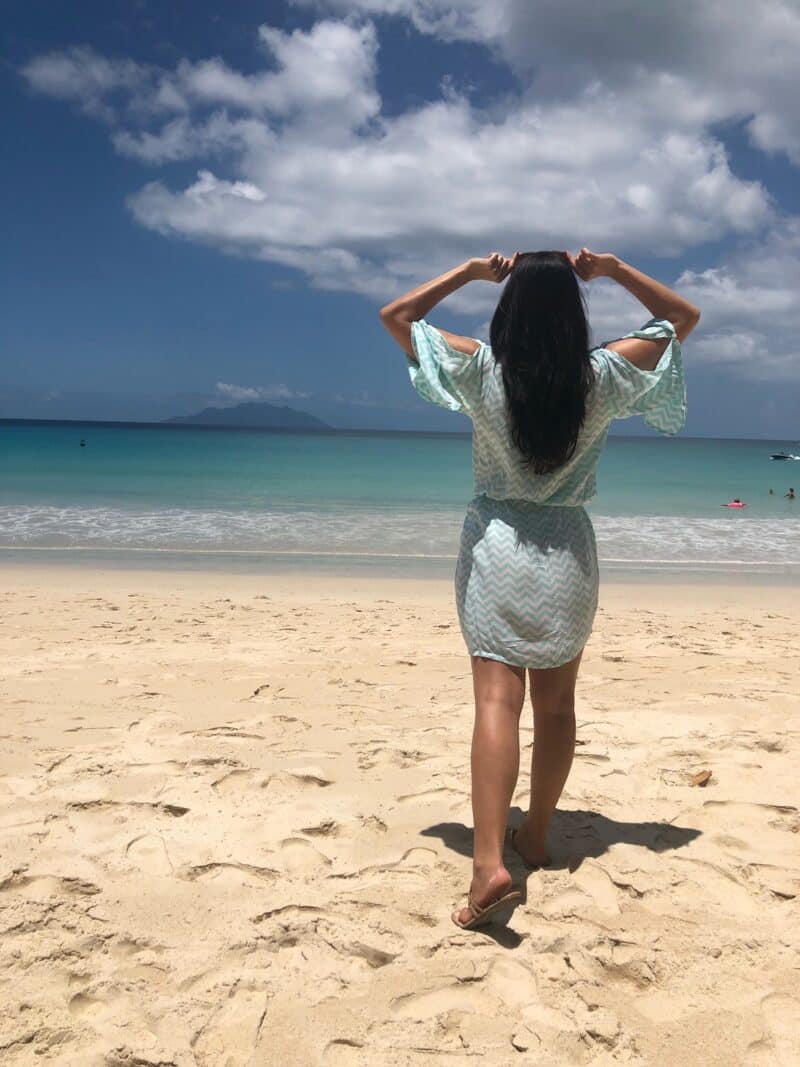 If you break your ankle, the best course of action is, of course, to get it treated. But what if you'd never broken your ankle in the first place?
That's why forming healthy habits as early in your life as you possibly can is important. The best time to have started building healthy habits is yesterday, but the next best time is today. Below are a few reasons why healthy habits are important as well as some healthy habits that you can start forming right now.
Habits Are Your Default
The habits that you maintain are the things that you will automatically start doing if you aren't paying attention to how you're operating. If you build healthy habits, like making healthy food choices or going on daily walks, you will begin to just do these things as opposed to actively having to choose to do them each time. This means that you're more likely to make more healthy choices as time goes on, and those small healthy choices add up over time to make a big difference.
Good Habits Help With Your Goals
If you have fitness-related goals — as so many of us do at the start of the year — building healthy habits can help you actually achieve them. For example, if you build the habit of drinking 100 oz of water every day, then you'll become used to drinking that much water, which will mean you'll be reaching for your water bottle more consistently. This could also mean that you know the signs of forgetting to do a certain healthy habit, like dry lips or throat, and you would know what to do to correct that problem. If you don't know how your body feels when it's fully healthy, then it can be hard to determine what exactly is wrong with it.
You Can Prevent Injury
As we age, we experience all kinds of aches and pains that we never noticed when we were teenagers. In fact, about 50% of working Americans admit that they experience back pain. If you consistently do strength training exercises, like ab strengthening moves such as crunches, can help prevent your body from becoming strained and the pain that comes along with that. If you strengthen your muscles, you won't be as injury-prone — just look at professional athletes that cross train versus those that don't.
Motivation Isn't Always Enough
Although we all wish we were totally motivated to make healthy choices all the time, realistically it's not going to happen. We all have days where we really just want to lay on the couch and eat junk food. If you don't have the motivation to keep up healthy choices, your healthy habits will be there to bridge the gap. Maybe you do skip the gym one day and end up laying on the couch, but the healthy habit that prevents you from buying junk food during your normal grocery shopping trip will mean that you reach for something healthier to eat while you lay there. Habits come into play when you're struggling with the motivation part of your health journey.
You Can Inspire Others
Whether you're a parent or even just a single person living alone, you can inspire the people in your life with your healthy habits. If you are consistently making healthy choices, like not going out drinking on weeknights, your friends may see that you're not doing that and follow suit. If you're a parent, you know that your kids will mimic everything that you do, which is why healthy habits are key to raising healthy kids.
You may also inspire others to try new things, like yoga. Today, 90% of people in the U.S. have heard of yoga, but in 2012 only 70% had heard of it. There's likely a large number of people that learned what yoga was through word of mouth.
Healthy Habits to Try
If you're trying to form healthy habits, you're already on the right track. If you're convinced that it's time to start forming some healthy habits, here are a few ideas to get you going:
Drink Enough Water. Drinking enough water every day is a great way to make sure that your body is working in its optimal state. You can do some research or check with your doctor to figure out how much water you should be drinking every day.
Take a Daily Walk. Even a ten-minute walk every day can be beneficial to your body and can help to improve your cardiovascular health.
Eat 80/20. Eating healthy 100% of the time isn't realistic for most people, which is why following the rule of 80% healthy and 20% less healthy food is so popular.
Get Your Yearly Checkup. Your yearly checkup is an important part of making sure that you are staying healthy. Although it is only one visit every twelve months, you'll be able to track any changes to your health and possibly prevent further negative changes.
Get Enough Sleep. When we sleep, our bodies get the chance to heal and recover from anything that happened during the day. That's why it's so important to actually get enough rest, and if you struggle with sleep, you should look into natural sleep aides and speak with your doctor.
Journal. Mental health is just as important as physical health. Journaling can really help you organize your thoughts and emotions, and writing those things out can help you solve any problems you have. There are tons of journaling prompts out there, but even if you take 5 minutes to jot down how you're feeling at the end of the day, you're helping yourself.
If you start forming healthy habits now, you can help yourself for years and years to come. If you start now with consistent healthy habits, like getting your yearly checkup, then you may become part of the 96% of people over 65 that have a doctor they trust to go to when something is wrong. More importantly, there may be less things wrong because these healthy habits function as a preventative measure against preventable disease, though there are still some things that cannot be prevented that are caused by genetics or your environment.
What healthy habits do you have? What habits do you want to form? Let us know in the comments below!