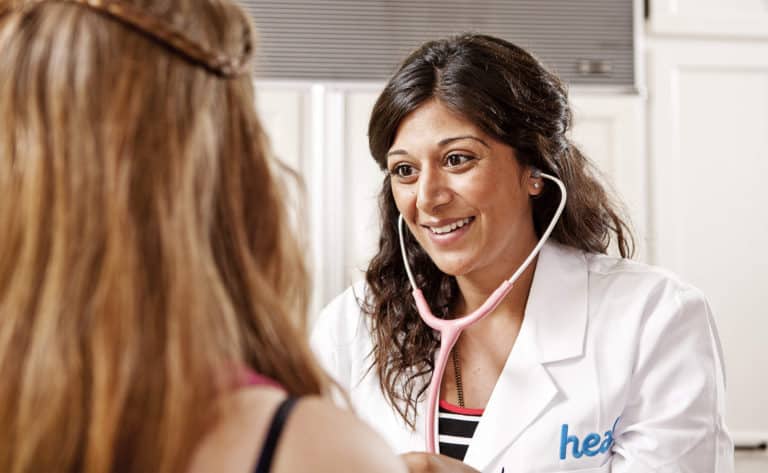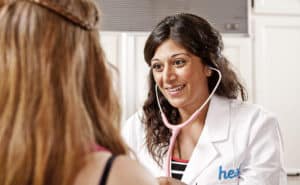 Doctors sometimes seem as if they speak a different language from the rest of us. If you only get a short time to speak to them, it can be difficult to make sense of the unfamiliar terms they use, especially if you're struggling to concentrate because you're worried about your health. Understanding what they say is really important because staying in good health isn't just about taking pills. There may be other advice you need to follow and things you need to keep track of to help your doctor monitor your condition. As a rule, a patient is healthiest when they and their doctor work together to solve their problems.
Medicine is a balancing act
If you've been given medicine that seems to make you feel better, but you still have some unpleasant symptoms, it can be tempting to take more of it. It's very important that you don't do this unless your doctor agrees. Similarly, you should never stop taking medicine unless your doctor recommends you do so, even if you're having unpleasant side effects. That is because effective medicine is about striking a balance. It may not be possible to get a perfect result and medicines can do as much harm as they do good. Your doctor will take all the issues into account and balance the benefits of treatment against the risks.
Medicine needs to fit the person
You may have heard that somebody else with health problems very similar to yours is getting great results from taking a larger dose of the same medicine, or you may have a friend who has stopped taking that medicine and seems to be doing well. Don't try doing the same thing unless your doctor recommends it. You should use the same caution when it comes to unusual diets or exercises. What helps one person can be bad for another because we're all different – that's why your doctor keeps so many notes about you, to get a better understanding of how your body responds to treatments. Listen carefully and make sure you follow the instructions that are worked out just for you.
Ask questions
Just because your doctor is the most qualified person to make decisions doesn't mean that you shouldn't have some input into the process. Don't be shy about asking questions. You have a right to an explanation of how your treatment helps you and understanding that may make it easier for you to follow the advice you're given. Ask your doctor about the side effects of new treatments, and if there are any that should prompt you to seek help. Ask about any scans or tests you are told that you need, making sure that you understand what they're for, how to get your results and what you should do afterwards. Ask if there are any other things you should be doing to improve your health. If your doctor says something that you can't make sense of, ask for an explanation. It doesn't just help you – it also makes your doctor more aware of which things are hard to understand, and this might benefit other patients in the future.
Take notes
If you think you might have difficulty remembering everything you're told, or if you think you might want to look something up later, it's a good idea to take notes during your meeting with your doctor. Lots of patients do this so it won't be a problem. You can ask your doctor to write down unfamiliar terms (and ask the receptionist for help if the handwriting is just as hard to understand). Some doctors are happy to print out instructions for their patients. There's also the option of recording the conversation – most mobile phones can do this. You can get online advice from Relief Seeker if you later find yourself confused about something in the notes or recording that you've made.
Take a friend or helper
If you frequently find it difficult to make sense of what your doctor is trying to tell you, or if you don't feel that you're very good at getting your doctor to understand your concerns, it's okay to take along a friend to help you. This can be anyone you trust, as long as you don't feel uncomfortable about that person hearing about your health problems. If you don't have a friend who can assist you, you can look for another helper, such as a person from your religious community or a social worker.
Making sure that you get the most out of meetings with your doctor will help you to stay in the best possible health. It will reduce the risk of problems with your medicine, keep you safe, and it will make you feel you're finally getting the help you deserve.