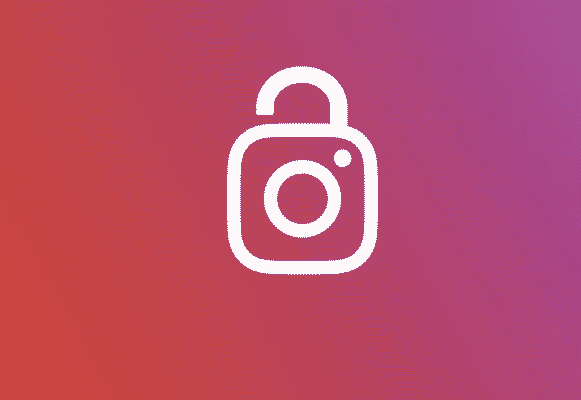 Perhaps you may have read about the ordeal I experienced when my Instagram account was hacked (as I write this it is still not recovered and I am on day 13). While that post covers what I did as soon as I found out I was hacked and how my first week of IG oblivion was, this post covers what I have since learned on what to do if you get hacked, who to contact, how to protect yourself, types of hacks and also, dirt that I have uncovered on the almighty social media giant that is Facebook and Instagram.
So brace yourself cause this ain't pretty.
Types of Hacks
My hack seems to be one of the more complex cases however, it's a type of hack that is becoming more prevalent as it is targeting influencers and verified accounts. Hackers know that accounts like mine generate income for the account so they know they have leverage when they hold it for ransom. The hackers stand to make money by double dipping, extorting money from the account holder and then selling the account to a new user. So if you're even a micro influencer, be vigilant. More to come on how to protect yourself below.
Other types of IG account hacks include:
A hacker gains access and spams your followers with ads and photos unrelated to your account
A hacker tries to gain access but is unsuccessful
Phishing emails and DM's that take you to a page that looks like instagram while you are logged into your IG account where all of your info is harvested, used to get the hacker in and lock you out
The reason why my type of hack is so complex is that the hacker deleted all of my information and anything that tied me or my identity to my account. He replaced it with his and this is why I was never able to report it using the Support Request form on the app. And sadly, other than that, there is no other way to let them know that your account has been hacked if this is the type of hack that happens to you.
What to do Immediately After Finding Out You've Been Hacked and Who to Contact
If you have one of the first two types of hacks, getting your account back can be fairly simple:
Use the alert instagram sends to your email letting you know that someone has logged in to your account with the option to "revert changes" under "if this wasn't you" section. It will give you the option to change your password or will send you a code to confirm your identity so that you may log back in and change your password
If that doesn't work, go to your app and click on forgot password. Enter your username and click on "Need More Help". Fill out the request form and submit for support.
Now if it is not a complex issue, I've heard that instagram will send an automated email asking you to respond with a photo of yourself holding up a piece of paper with your full name, username and the code they send you. Sometimes they respond and recover the account, sometimes they don't.
If none of these end up working for you and you receive an error message or a "your account has been deleted" message when you submit the support request form then you have a bigger problem on your hands and sadly, no one at Facebook or Instagram will ever come to your rescue. If you don't believe me, read my post on all of the insane things I did to try to get someone, anyone, to help me. I even had a friend who worked at Facebook submit a ticket and no one ever got back to me.
Trust me, you will be screaming into a vacuum and no one will hear you. So if your account is valuable to you, you will have no choice but to employ the services of a "white hat" hacker. Basically, it's a good hacker that works with IG and FB to gain access to and recover your account. Who do you call? Juan Diego J Pelaz is the king of getting accounts back and the sooner you contact him, the better chances you have. Keep his contact info somewhere safe and hope you never have to use it.
It's not cheap but if IG is part of your livelihood, it's worth it. Keep reading because you'll soon find out why it's not cheap.
Others Who Have Been Hacked
So you've read what I've been through, here are some more people this has happened to if you would like to see how prevalent this problem really is:
https://funlifecrisis.com/recover-hacked-instagram-account/
https://medium.com/@racheltsoumbakos/my-instagram-account-has-been-hacked-and-instagram-doesnt-care-what-do-i-do-now-7f89394474a0
How to Protect Yourself from Being Hacked
Hackers are gonna hack, no one is entirely immune to it but here are some things you can do to protect yourself as best you can:
DO NOT use the same password on any of your accounts. If a hacker gets in and gets your password, they WILL try to use it on other platforms and accounts, including email and banks. Don't make it easy.
DO NOT use simple passwords. A word with a couple numbers can be cracked in seconds flat but hacker software.
Use Two Step Authentication and any other means of securing your accounts
Use an app like DUO to create extra security measures on your accounts
Change your passwords every few months and use a password manager app to keep track of them all
Set yourself up with Google Advanced Protection of Lifelock
Revoke access to third party apps connected to your IG account that you are unfamiliar with or don't use
Be vigilant when reading emails and DM's and refrain from clicking any links that look suspicious or you don't know what they are. Phishing is the number one way hackers gain access.
The Ugly Truth about Facebook and Instagram
Now here is where most people will get mad and really, we all should be.
Through this experience I learned that Facebook and Instagram couldn't care less about their users when their accounts are hacked. The company is a veritable abyss with departments so spread out and disconnected, it's as though the right hand doesn't know what the left hand is doing. But the thing that pissed me off even more is this:
FB and IG CHARGES their certified hacker partners to gain access to and recover accounts because they won't do it in-house!!!!
Yes, you read that right! FB and IG is PROFITING off of the misfortune of their users, or shall I say customers. Depending on the level of access their hacker partner needs to gain access, FB and IG have different levels and of course, the more complex, the more expensive. Into the thousands! While I have no issue having someone help me and paying them to do so, their rates are inflated to cover the fee that IG/FB is charging them. Unbelievable!
So account users are being taken advantage of by the hacker as well as the platform and I would say the bigger thief is the platform.
All of this has caused me to delve into research about FB and IG's vile policies and I have found the following links:
https://mashable.com/article/instagram-account-recovery-process-broken/
https://www.vice.com/en_us/article/59vnvk/hacked-instagram-influencers-get-accounts-back-white-hat-hackers
Another thing I found out was that in our service agreement, when anyone signs up for an account on either platform, you sign away your rights to file a class action suit against the tech giant, among other things.
While I wanted to round up all of the people I have met that have been affected by FB/IG's negligence and downright illegal practices and file a class action lawsuit, I am still working on that and seeking counsel. But in the meantime, there is an attorney general who has launched a probe into Facebook to prove that they are breaking antitrust and monopoly laws to show that their policies are hurting their users. Let's get behind New York Attorney General Letitia James now:
https://www.google.com/amp/s/amp.cnn.com/cnn/2019/09/06/tech/facebook-antitrust-investigation/index.html
https://www.today.com/video/facebook-under-investigation-for-antitrust-violations-68424261833
Right now, Facebook is an impenetrable fortress that sadly, we have helped to build. They are pretty close to operating outside of the law: making and/or break businesses, controlling first amendment rights, shaping elections and violating privacy laws almost daily. But without us, the users, they are nothing and it's time we use our voices to expose the disgusting practices we have allowed Facebook to use on and against us.
If you or someone you know has been affected by Facebook and Instagram negligence after a hacking or other violation, be sure to sign this petition and leave a comment below so that we may help bolster the case for those who are working to probe Facebook on their despicable policies.
Together we are stronger and we're not gonna take it anymore!