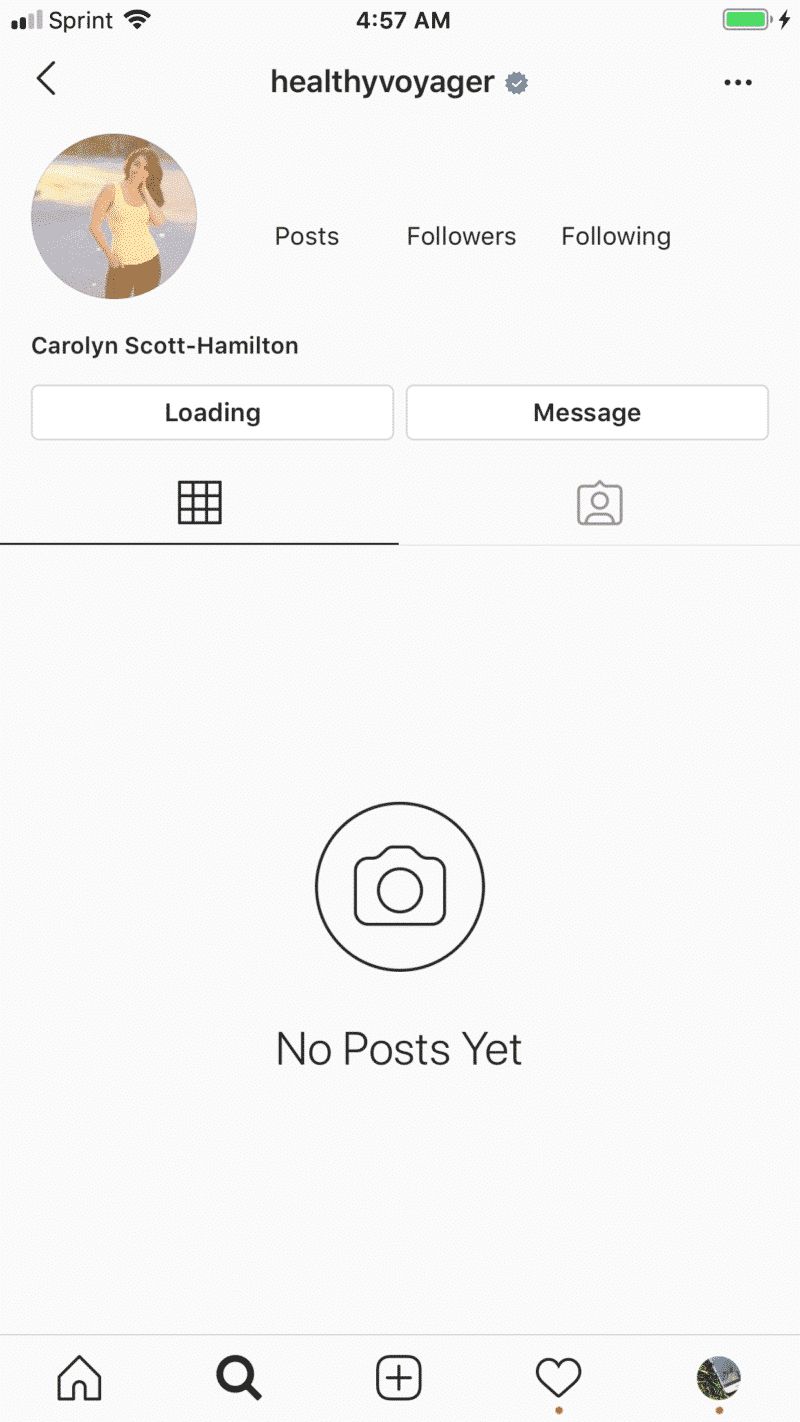 The night before Labor Day weekend 2019 was about to kick off, I was about to go to bed when I received an email from Instagram that a log in to my account from a computer I didn't recognize has just occured. Before I could even click on the link that said "if this wasn't you, secure your account here" I received another email saying that my email address had been changed and another one immediately after that that my phone number had been deleted. With each email I attempted to click the "secure my account" link but was unable to access my account.
I then went to the Instagram app on my phone to find out that yes indeed, I had been hacked and was completely locked out of my account. I received the first email from Instagram at 12:01 am, all of the rest happened in rapid succession over the course of 2 minutes. What I had built over many, many years, one of my main streams of income and a huge part of my brand and business, gone in a matter of seconds. And yes, I had 2 factor authentication turned on, it is not failsafe.
I didn't freak out right away as I thought, surely there had to be a way for me to get back in, change my info and secure my account. I couldn't have been more wrong as I spent the next 7 hours, staying up all night doing everything I could to recover my account to no avail.
In my 7 plus hours with no sleep, I did all of the following until I couldn't keep my eyes open at went to bed at 7:30am for a few hours before starting up again:
Immediately tried to submit the "Request Support" form via the app only to have it bounce back to me each time with the error message of "Invalid Parameters" because my account was unidentifiable since it had been disabled by the hacker. Plus, because I was locked out, I was never able to "revert changes" or "secure my account" via the Instagram alert email or receive any sort of code from them to recover.
I looked up every possible way to get in contact with anyone at Instagram. I sent a message to their Facebook page. I called the only number that was available from any search which was just a bot telling me to go back to the app and submit the form that I couldn't submit. I emailed the only email account I could find only to have it bounce back. I tweeted them, I looked up any contact I could on Linkedin, etc. I then did exactly the same thing in trying to contact anyone at FB.
I sat on my Facebook Business Chat until they finally got me in touch with a human only for them to tell me that they have no way of contacting anyone, sending me to another department, submit a ticket of any kind or anything. All I got was sympathy from the rep and several messages sending me back to the FAQ page on the instagram app which again, couldn't help me.
Through posting online, I was able to get 4 direct contacts to people at Instagram. Not a single one responded.
A friend of a friend who works at Facebook submitted a ticket internally for me. She said that once she submitted the ticket it was out of her hands and she had no visibility. 48 hours later, still no response or way to follow up.
I filed a formal complaint with the FBI online and contacted several law firms who handle internet victimization
During this time of panic, I also posted on my Facebook and LinkedIn page to see if I had any friends who had a contact at IG or FB that could help. It took a few days to get some people to find those contacts yet 5 days later, I still hadn't heard a peep. Leave it to a network of friends to come to the rescue! Or at least cast a lifeline of hope!
Additionally, that evening, I began fielding emails from my hacker trying to extort money from me via bitcoin. In the wee hours of the morning, in my exhausted, frustrated and desperate state I actually tried to buy bitcoin to pay the guy and be done with the ordeal. But my credit cards would not allow me to make the purchase and there was no way in hell I was using my bank card. I then spent the next 5 days stringing the hacker along with lies that he would get his money so that I could by myself time until someone at IG or FB came to my rescue before he deleted or sold my account. As far as I could tell, my account had been disabled, not deleted or turned into a spam account. Yet.
I spent the weekend going through a range of emotions. Anger, sadness, hope, numbness. How could a company so large be so ineffective at helping their customers in these types of situations. Not only because it affects their livelihoods with every passing day, but also it is a matter of personal security for anyone other than the rightful account owner to have access for so long to such personal information.
The holiday weekend didn't help matters as I would have to wait until Tuesday to see if I could gain any traction. The day came and went with no news. A friend of a friend submitted a ticket at FB but other than that, no news or updates. The hacker sure kept hounding me though!
In my moments of figuring out ways to get the attention of anyone that could help, I contacted a few news anchors and reporters that I personally knew to see if they could help me "sound the alarm" so to speak, and see if we could get the attention of anyone at IG or FB to help. I met a girl who this happened to and that was the only way she was able to get her account back. And that was a month after trying and when she finally did get it back, she had lost a majority of her followers, the hardest thing to build up on IG, especially these days.
Why should anyone have to go to such extreme measures to get anyone to take notice at Instagram or Facebook? It's not just about selfies and memes, many people rely on their accounts for income and have worked so very hard to build them. Sure, hackers find their way in to every platform and digital medium but the fact that there is no direct way to get in touch with anyone at Instagram so that the account is locked and taken away from the hacker immediately us just unacceptable.
With all the money they make from us from ad revenue and farming our data, it is only fair they protect their customers who without, they would not have a platform to make money from.
In spending countless hours and days watching videos and reading articles from the thousands of people who have been hacked over the years I learned several things:
Instagram and Facebook change so much that anything anyone did even 6 months ago to recover their account no longer works. Additionally, it depends on how the hacker got in to the account as sometimes it's a quick fix but as with me and many others, invasive hackers disable all lines of communication.
This has affected so many people in various ways from losing copious amounts of money, losing their brand name and years of work to even having to close bank accounts, emails and more due to invasive hacks. Many never recovered their accounts and any that did saw a significant and devastating loss of followers that they have yet to recoup.
There are many ways hackers get into your account and I was able to find out how they got into mine after reading a post by a girl who had been hacked 9 months ago. She posted a message she received that was a potential ambassador invite and I then realized that is how they got into my account. A legitimate looking DM on instagram inviting me to partner with them by promoting their products in a  photo, asking for my rate for the campaign and having me look at their insta page to choose the product that I wanted to promote. When I did check out their page, it turns out it was a phishing page and because I was logged into and accessing their IG account via mine, they were able to get all of my information. I get these types of DM's and emails daily and now I'm gun shy af. Sneaky sneaky! Here is a post I found on all the phishing methods on and off IG
No matter how many news segments, articles and posts on the matter, IG and FB have done absolutely nothing to improve their response time or methods of contact for people in need of assistance.
I hope to be able to update this post soon with good news as I go into day 7 and even if I do receive good news, I am urging everyone to sign this petition to ask Instagram and Facebook to take hacking seriously and to create a dedicated task force that can be easily contacted for anyone who has been hacked. Please sign this and spread the word because it's not just for those who make money from instagram and facebook, it's for everyone who does not want hackers to have open ended access to personal information if those at IG and FB won't do do anything to lock them out because they can't even be alerted to the hack.
We are the users of these platforms and without us they would not have a business. Please help in making our voices heard so they finally feel the pressure to make a change to protect us.