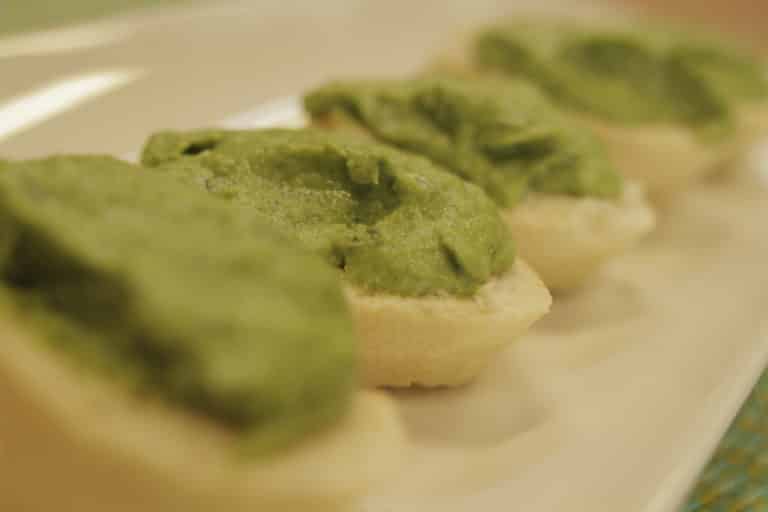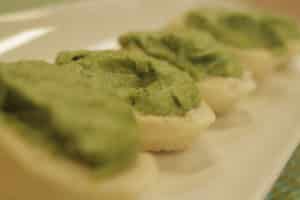 Learn how to make a tasty appetizer healthy twist!
Vegan Spinach Artichoke Bruschetta on The Healthy Voyager's Global Kitchen! Enjoy a tasty treat
with this fun, healthy and easy recipe by The Healthy Voyager!
Watch the video below!
*Special thanks to Blendtec!
Vegan Spinach Artichoke Bruschetta
2 teaspoons olive oil

12 ounces artichoke hearts, frozen or jarred in water

1⅓ cups baby spinach

3 cloves garlic, 1 left whole, 2 pushed through a press

2 tablespoons plus 1 teaspoon freshly squeezed lemon juice

¼ cup vegan Parmesan

3 tablespoons vegan sour cream

2 tablespoons fresh flat-leaf parsley leaves

¼ teaspoon kosher salt

Freshly ground black pepper

¼ – ½ cup minced white onion

One 1-pound baguette, sliced into 16 rounds and toasted

Heat the oil in a medium sauté pan over medium heat. Add the artichokes, spinach, pressed garlic, and 1 teaspoon of the lemon juice and sauté until the spinach begins to wilt and the garlic becomes fragrant, about 10 minutes. Remove from the heat and transfer to a food processor. Add the vegan parm, sour cream, parsley and the remaining 2 tablespoons lemon juice and pulse until smooth. Add the onion,salt and season to taste with pepper.

Rub the whole garlic clove onto one side of each slice of bread. Divide the artichoke mixture equally among the slices. Place on a platter and serve, or spoon into a serving bowl and serve with the bread slices.