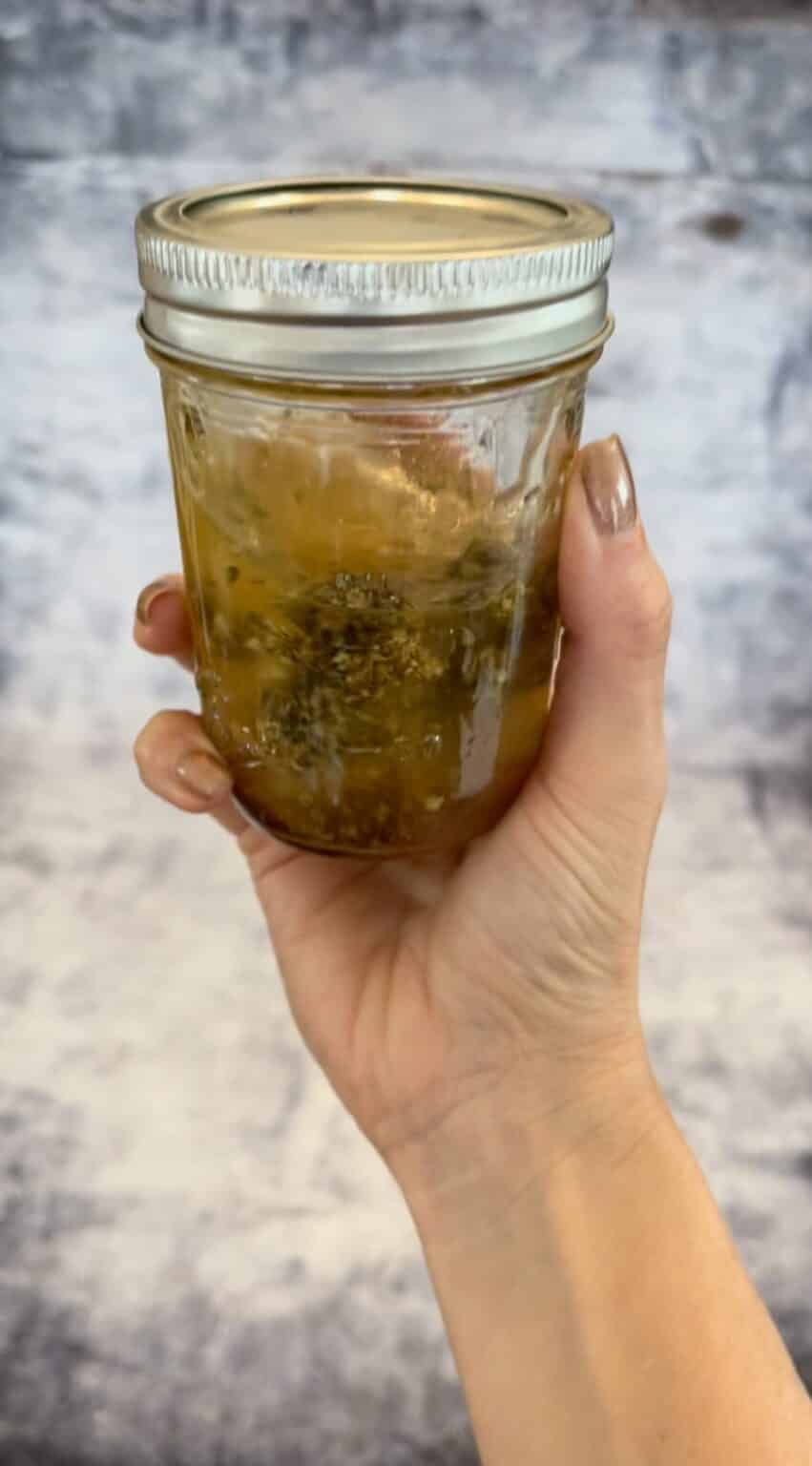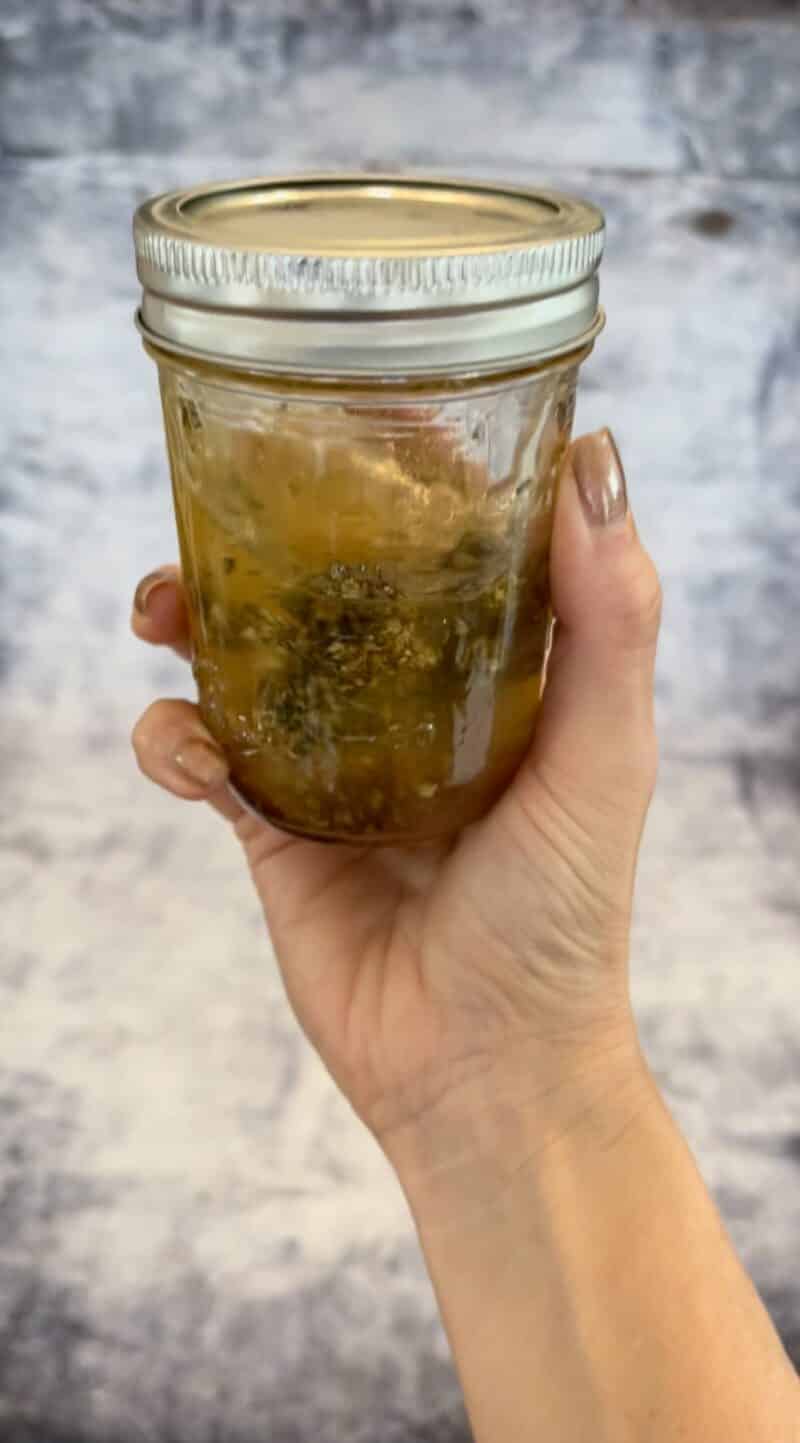 Making your own dressings and marinades is super easy, budget friendly and also good for your health! My savory bouillon dressing recipe will be a sure favoriet on all your summer salads and veggies!
1/3 cup bouillon broth
1 tablespoon maple syrup
2 tbsp lemon juice or apple cider vinegar
1 tbsp olive oil
2 teaspoons Dijon mustard
1/2 tsp garlic powder
2 tbsp oregano
salt and pepper, to taste (only after you have mixed everything so you can really gauge the flavor)
Place all ingredients into a shaker jar and shake vigorously until fully blended. If you don't have a shaker, place all ingredients into a bowl and whisk until fully incorporated. Save and refrigerate in an airtight container.