*This shop has been compensated by Collective Bias, Inc. and its advertiser. All opinions are mine alone.  #MyPAMRecipe  #CollectiveBias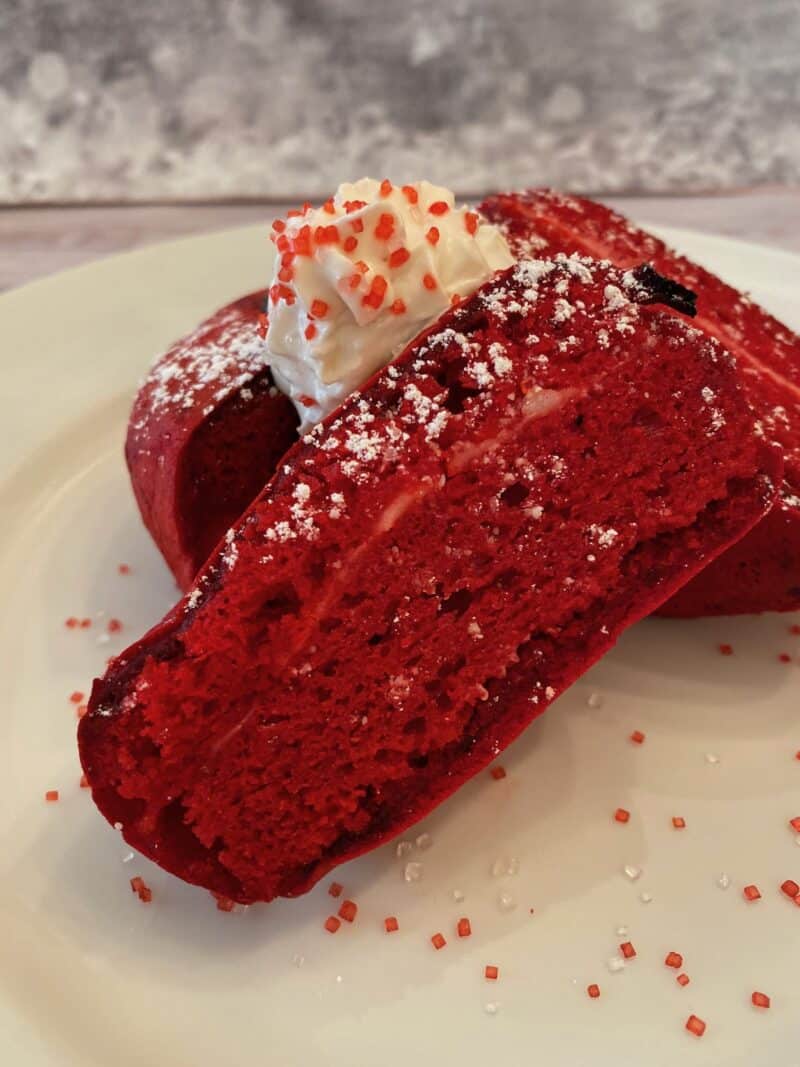 The holidays are pretty much here and that means lots of cooking, baking and hosting. While the holidays can be stressful, the cooking and clean up doesn't have to be. That's why I use PAM Non-GMO oil cooking sprays in 3 awesome varieties like PAM Non-GMO Avocado oil Cooking Spray, PAM Non-GMO Coconut oil Cooking Spray and PAM Non-GMO Organic Olive oil Cooking Spray.
PAM Non-GMO Cooking Spray is the best solution for anyone trying to avoid soy and genetically modified organisms in their food. Obviously cooking at home is always a better choice because you can control what goes into your food but not all ingredients and products are created equal. PAM Non-GMO Cooking Spray only has 3 ingredients so I feel better using it to cook and bake with no hassle and without giving up convenience. And the best part is that they are all available at your neighborhood Walmart!
New PAM Non-GMO cooking spray offers the same PAM benefits like uniform spray and no-stick credibility as well as some other great ones across their three new varieties such as:
Non – GMO Project verified
3 ingredients or less
Two of the varieties have no soy ingredients: Avocado and Coconut
Ability to spray directly on food prior to cooking
On top of this, PAM Non-GMO Cooking Spray makes for an easy clean up when cooking, lets the food's flavors stand out and is often less calories and fat than other options due to its portion control.
Now for a little bonus! A delicious recipe perfect for the holidays that ticks all the boxes! Use leftover holiday dinner rolls and buns to make this delectable vegan red velvet stuffed french toast recipe with new PAM Non-GMO Avocado oil Cooking Spray!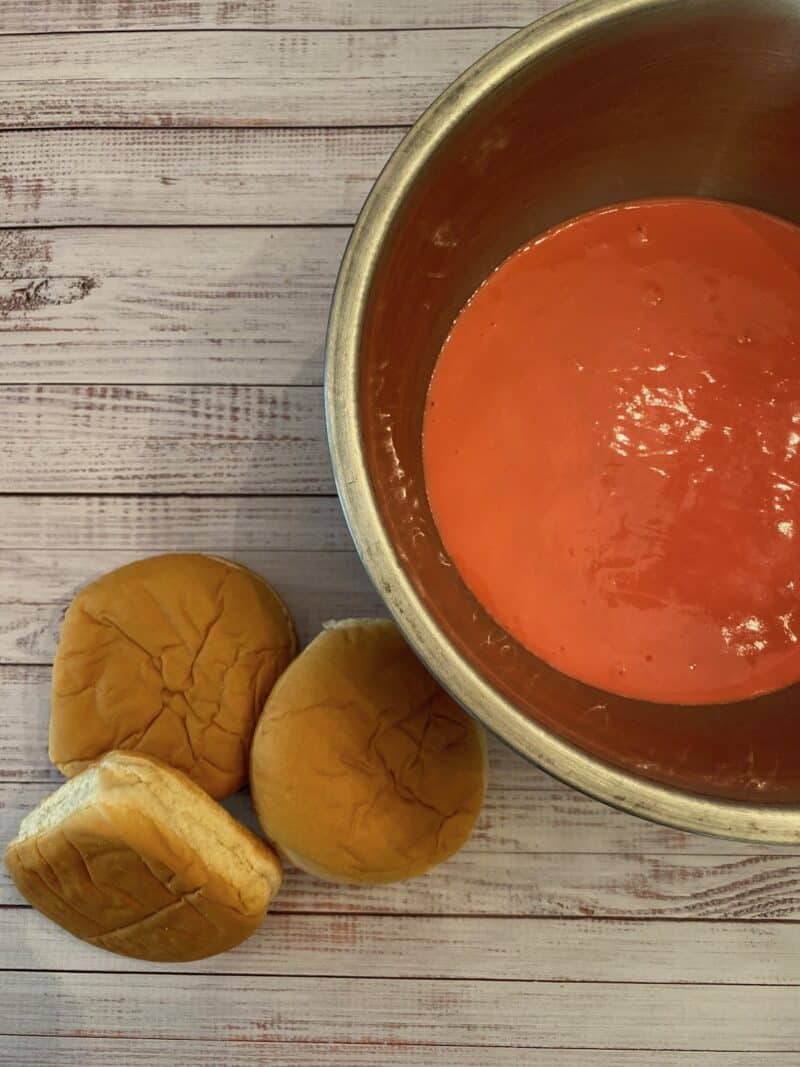 Vegan Red Velvet Stuffed French Toast Recipe
For French Toast
4 vegan egg replacers, mixed
1 cup vegan buttermilk (or 1 cup non-dairy milk + 1 tablespoon vinegar set aside and allowed to "sour" for 5 minutes)
2 tablespoons natural granulated sugar
2 teaspoons pure vanilla extract
2 tablespoons unsweetened cocoa powder
1 tablespoon + 2 teaspoons natural red food colouring
8 dinner rolls or buns, halved so you end up with 16 halves
PAM Non-GMO Avocado oil Cooking Spray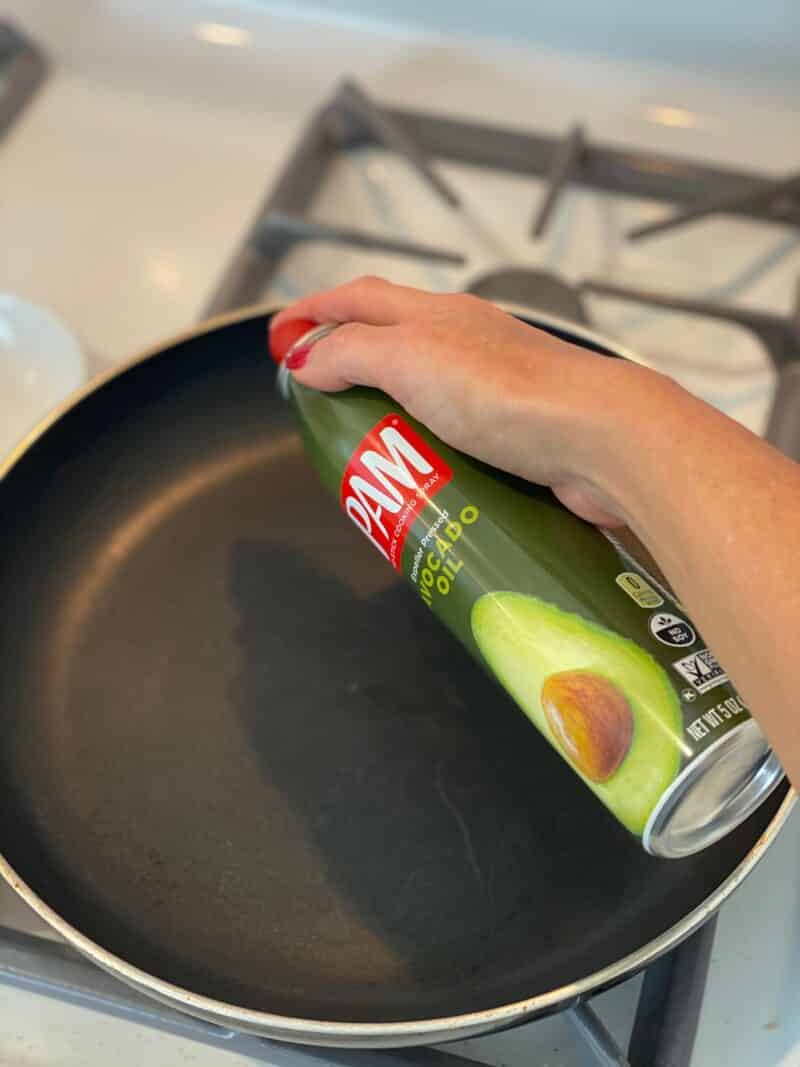 For Filling
8 oz vegan plain cream cheese
2 tablespoons natural granulated sugar
1 teaspoon vanilla bean paste
To make the French Toast:
Whisk together the vegan eggs, vegan buttermilk, sugar, vanilla, food coloring and cocoa in a shallow bowl until smooth and lump free.
Dip bread slices into mixture and press lightly a few times to soak through completely. Flip each slice and repeat with each bread until slices all are evenly coated.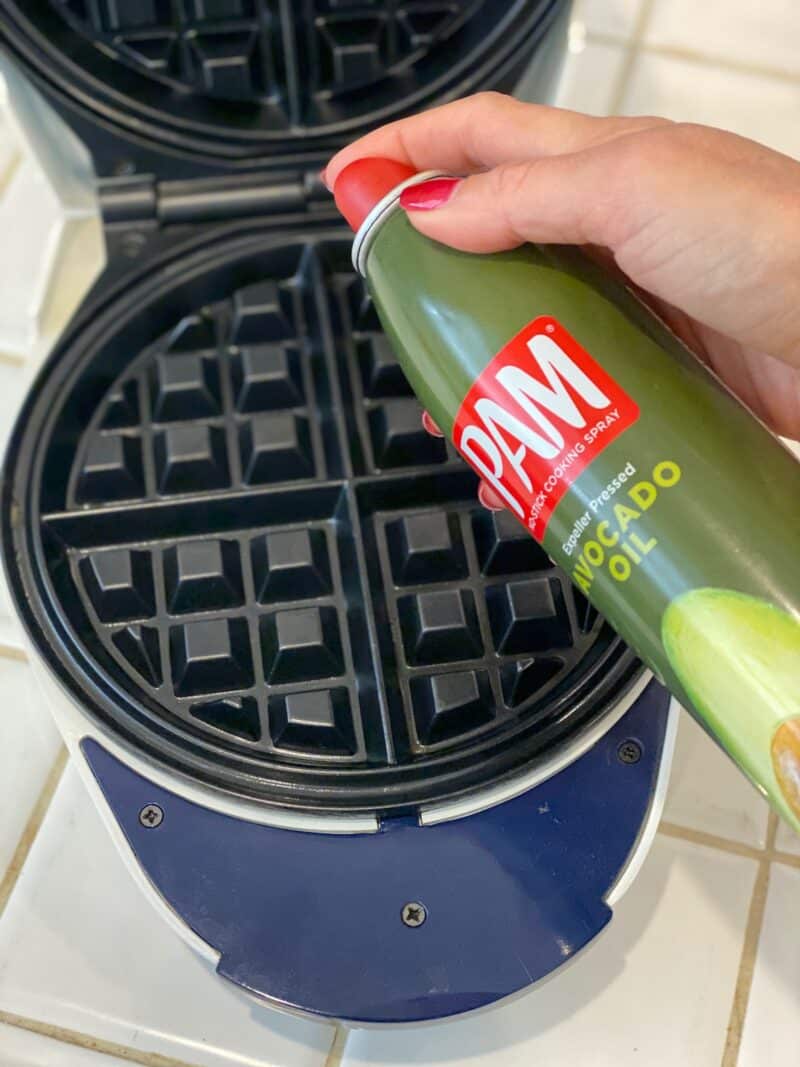 Heat a large pan/skillet over low-medium heat, coat well with PAM Non-GMO Avocado oil Cooking Spray and fry the bread in batches of 3 or 4, turning once until just cooked through. Remove and place onto a warmed plate.
To make filling:
While french toast is frying, make the filling or make ahead and refrigerate. Combine the vegan cream cheese, sugar and vanilla paste in a medium sized bowl, and whip until light and fluffy. Spoon 1-2 tablespoons of filling onto 6 toast halves; spread to evenly coat; top with remaining toast halves to create a sandwich. Cut in half and top with remaining cream or whipped cream of choice; dust with confectioners sugar and enjoy!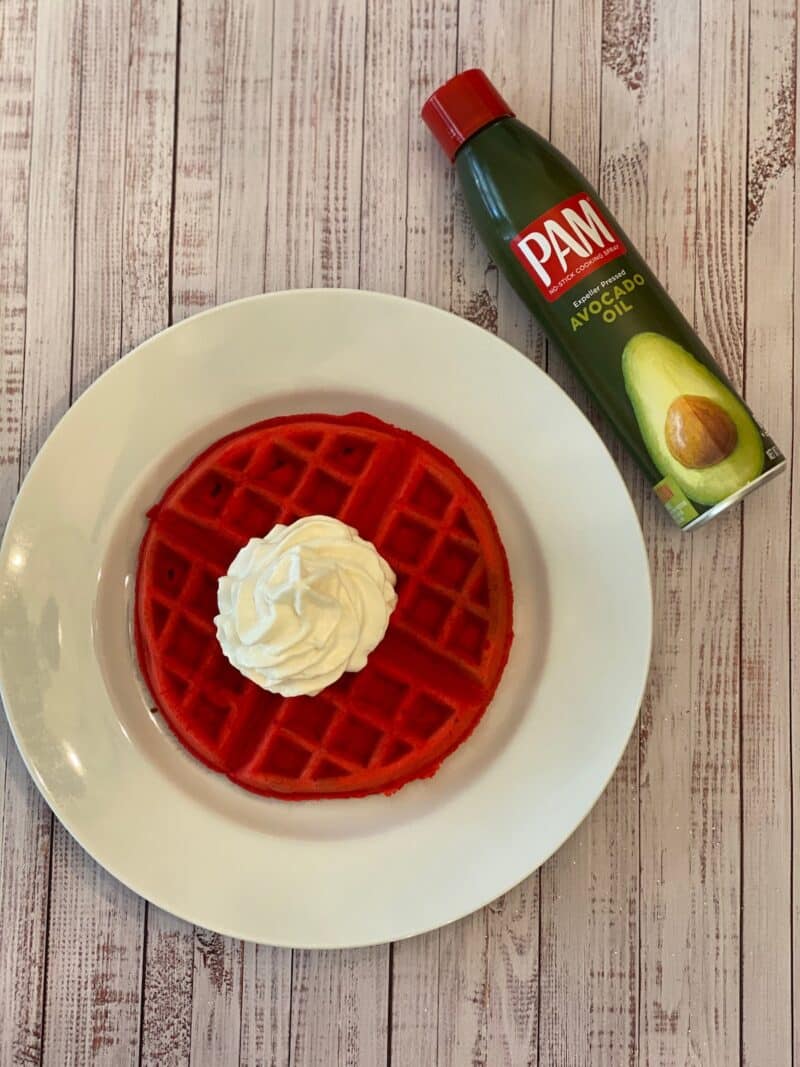 PS – You can also use the batter to make yummy red velvet waffles and use PAM Non-GMO Avocado oil Cooking Spray for your waffle iron!
Earn $.50 cash back on PAM® Non-GMO Cooking Spray while supplies last