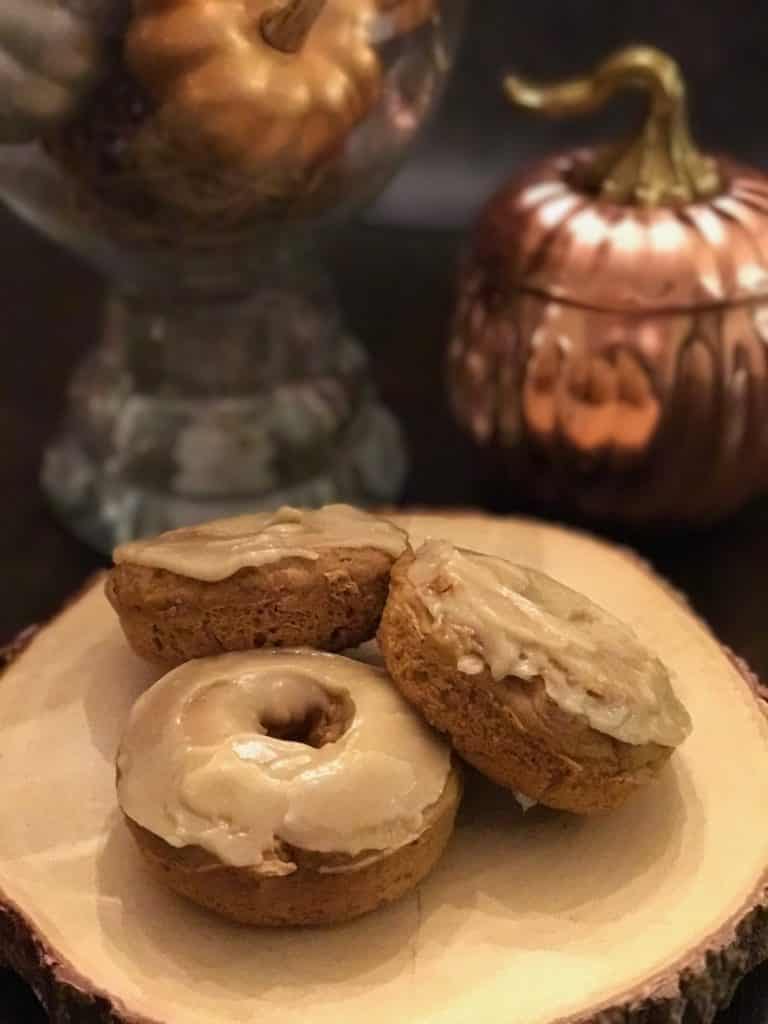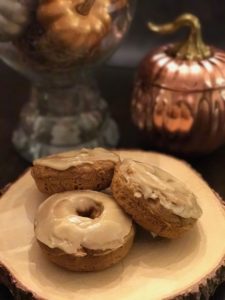 Pumpkin season still isn't over! Have some leftover pumpkin puree from your various Thanksgiving recipes? With just one more ingredient, you can make tasty vegan pumpkin spice donuts! Plus, you can make some delicious maple glaze for an extra decadent and easy holiday time treat!
Donuts
1 can pumpkin puree (not pie filling)
1 box spice cake mix
Maple Glaze
1/4 – 1/2 cup Vegan Butter (depending on how thick or thin you want it)
1/2 cup Maple syrup
1/2 teaspoon vanilla
1 cup Powdered Sugar
To make the donuts, mix the spice cake mix and pumpkin puree with a hand mixer until well incorporated.
Evenly fill the wells of a greased donut pan and bake per instructions on the spice cake box.
While the donuts are baking, melt the butter in a small saucepan, making sure not to burn.
Remove from heat and add in the maple syrup, vanilla and slowly add in the sugar, whisking briskly until all dissolved and glaze is the proper consistency.
Once the donuts have been removed from the oven and have cooled, you can either dip the top of each donut into the glaze or drizzle on top.
Enjoy!