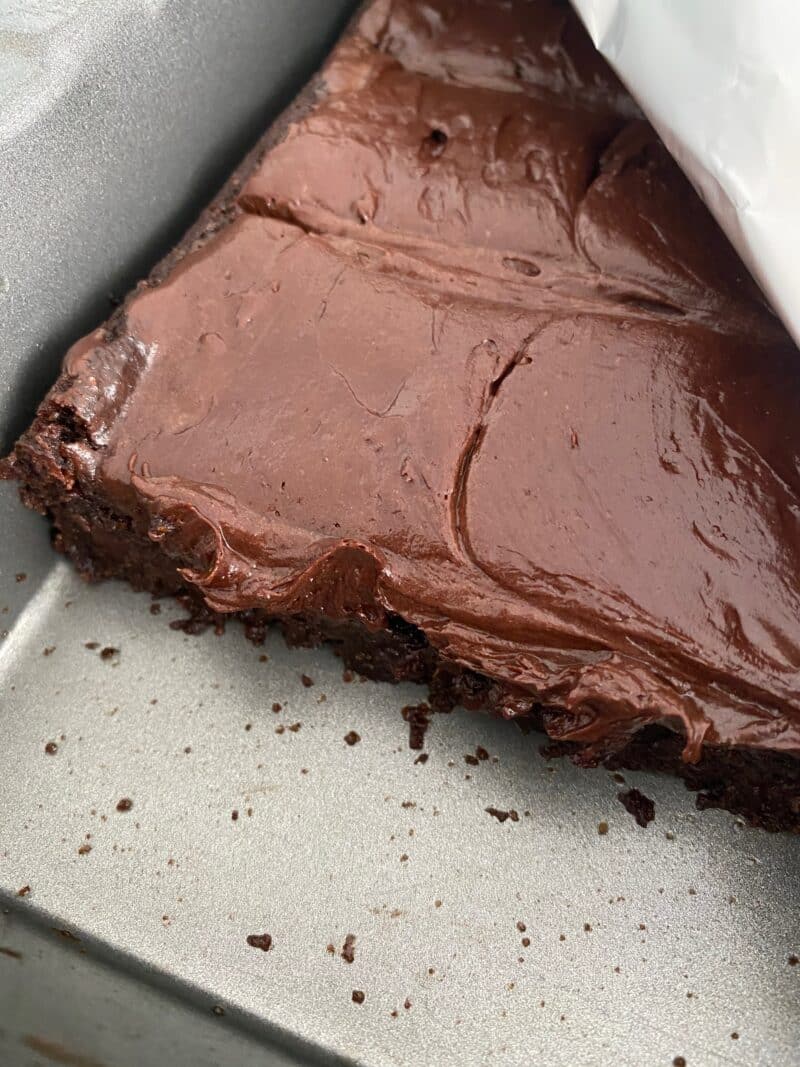 Sometimes you just want something sweet but you don't want to completely blow your diet or bake from scratch to make the cleanest recipe. That's why I love my super lazy, semi-homemade, ooey gooey, protein packed vegan brownies! And you will too!
Preheat oven per instructions on the box. Prepare/grease brownie tin.
Mix all ingredients until brownie batter is smooth and spread evenly into prepared brownie pan.
Bake per instructions on the box.
Remove and allow to cool on a wire rack for 10 minutes.
Evenly spread the frosting, allow to set for another 15 minutes or so (the coconut oil based frosting will melt a bit from the heat so it's best to let the whole pan cool completely before cutting and serving)
Cut into squares and enjoy!