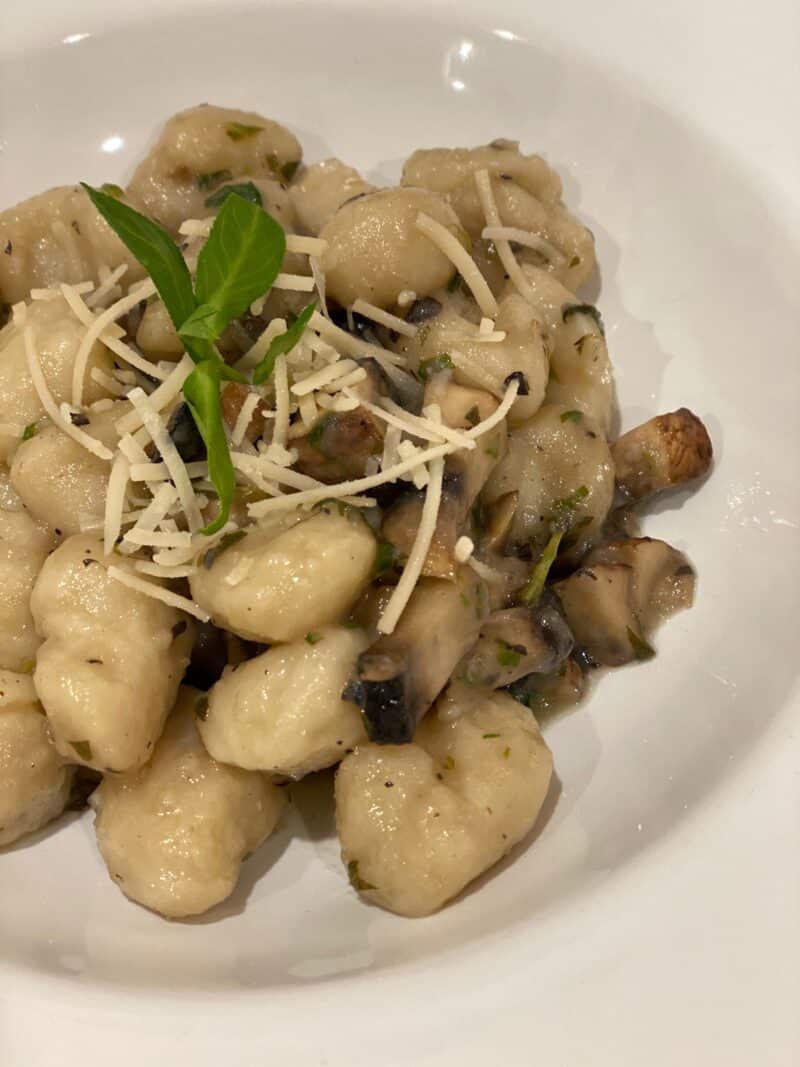 When it comes to pasta, gnocchi ia always my fave. You can dress it up or down, make it hearty or light, pan sear or al dente. It's so versatile! So if you're looking to serve up a summery pasta dish, I love my garlicy, buttery, lemony and herby sauce that pairs so well with a pan seared or al dente gnocchi! I hope you enjoy my vegan Lemon Tarragon gnocchi recipe!
2 packages of vegan gnocchi of choice, or make your own
1 Tablespoon of olive oil
4 Tablespoons of vegan butter
2 teaspoons of minced garlic (add more if you love garlic)
2 tablespoons of fresh tarragon, minced
2 teaspoons of fresh lemon juice (add more if you love lemon)
1 cup portobello mushrooms, coarsely chopped
Salt & Pepper to taste
Cook up your gnocchi and drain. While your pasta is cooking, saute the garlic in the tablespoon of olive oil then take off heat.  Add the sauteed garlic and remaining ingredients to the still hot pasta (drain the pasta and leave it in the pot).  Mix until butter is melted and all ingredients are well incorporated. Serve hot!
I love to chop up about 2 cups of spinach and add it to any pasta so that I'm sure to get at least one serving of veggies in. You can saute the chopped spinach with the garlic and add it all  in with the rest of the ingredients.  Sprinkle with shredded vegan parmesan and yum!
*This recipe can be made gluten free by choosing a gluten free pasta, as well as soy free with a soy free vegan butter.