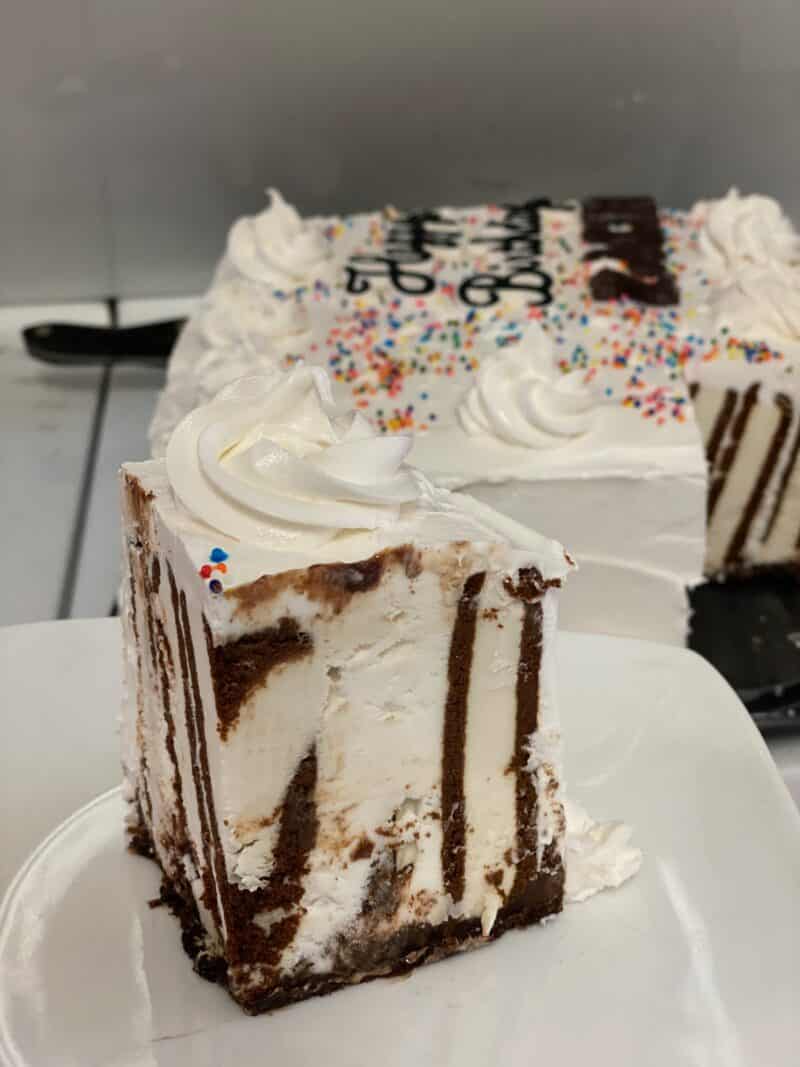 Ice cream cake is delicious any time of year and for any occasion! This one is a super fun and easy way to make your own and wow your guests! I hope you enjoy it!
8 boxes vegan ice cream sandwiches ( I used 60 mini sandwiches by So Delicious)
4-6 cups Vegan Whipped Icing
4 bags of Trader Joe's Brownie Crisps (you may also use a pack of oreos)
4 tablespoons non-dairy milk
1/2 cup vegan chocolate sauce
Sprinkles or decor of choice
Line the bottom and sides of a square springform pan with parchment paper.
Pulse the brownie crisps or oreos in a food processor until they make a fine crumb. Add the milk and stir until moist. Pour crumbs into the bottom of the springform pan and press down with a flat surface.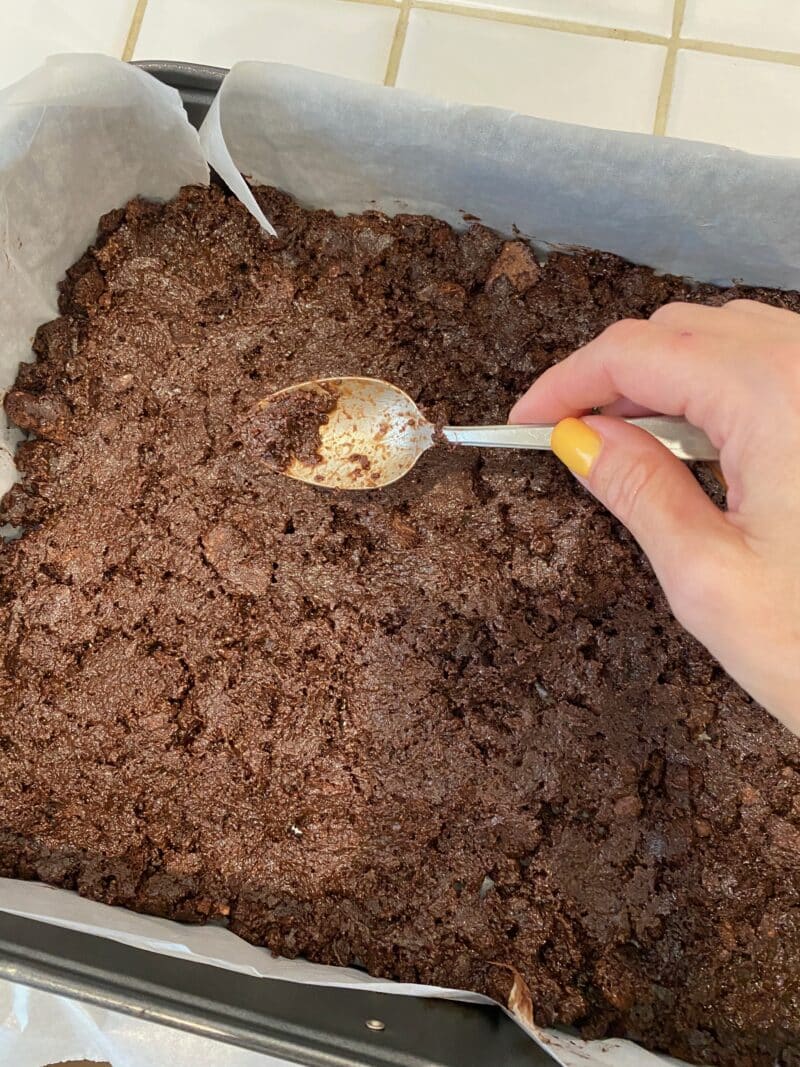 Pour the chocolate sauce over the crust and spread to the edges. Let it set for a few minutes.
Working quickly, make a circle of the ice cream sandwiches around the springform pan. The sandwiches should line up long ways, like a fence, lining the perimeter and adding whipped icing in between each layer of perimeter to keep them together until you reach the middle.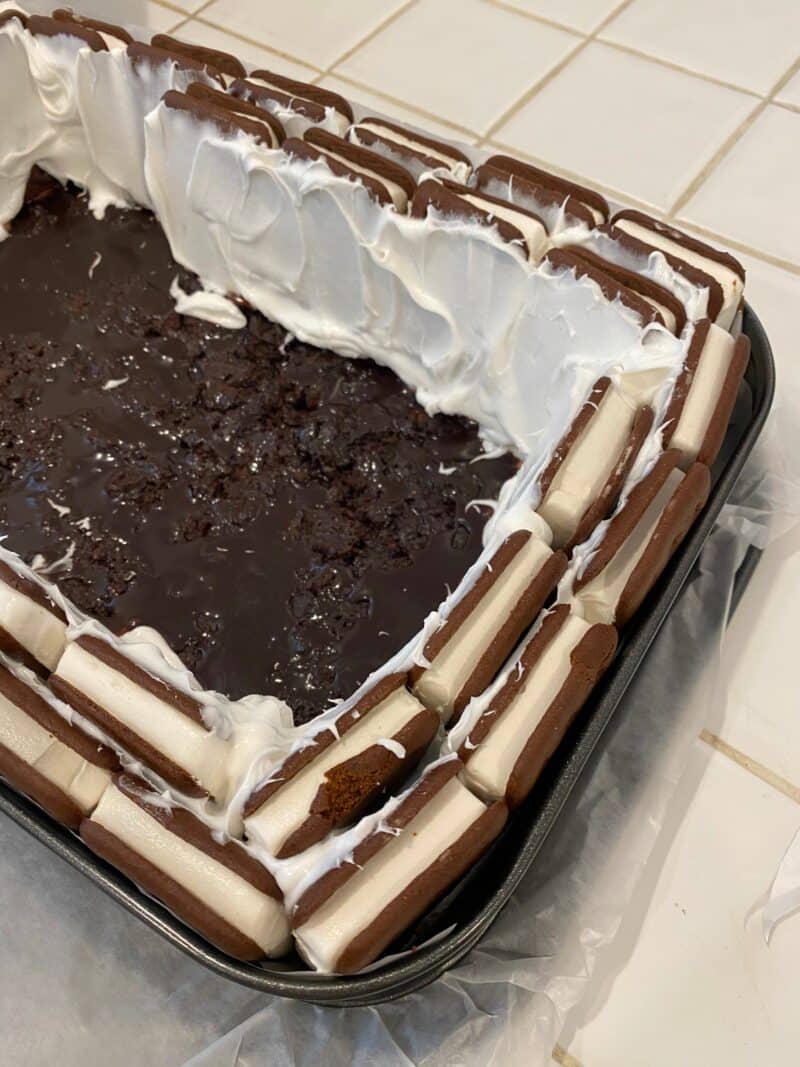 Freeze for 4 hours or overnight.
When ready to decorate, carefully unmold the springform pan and remove parchment paper.
Top with about 2 cups of whipped topping. Place the remaining whipped topping in a pastry bag fitted with a star tip and pipe circles around the top of the cake. Garnish with sprinkles or other cake decorations.
Enjoy!