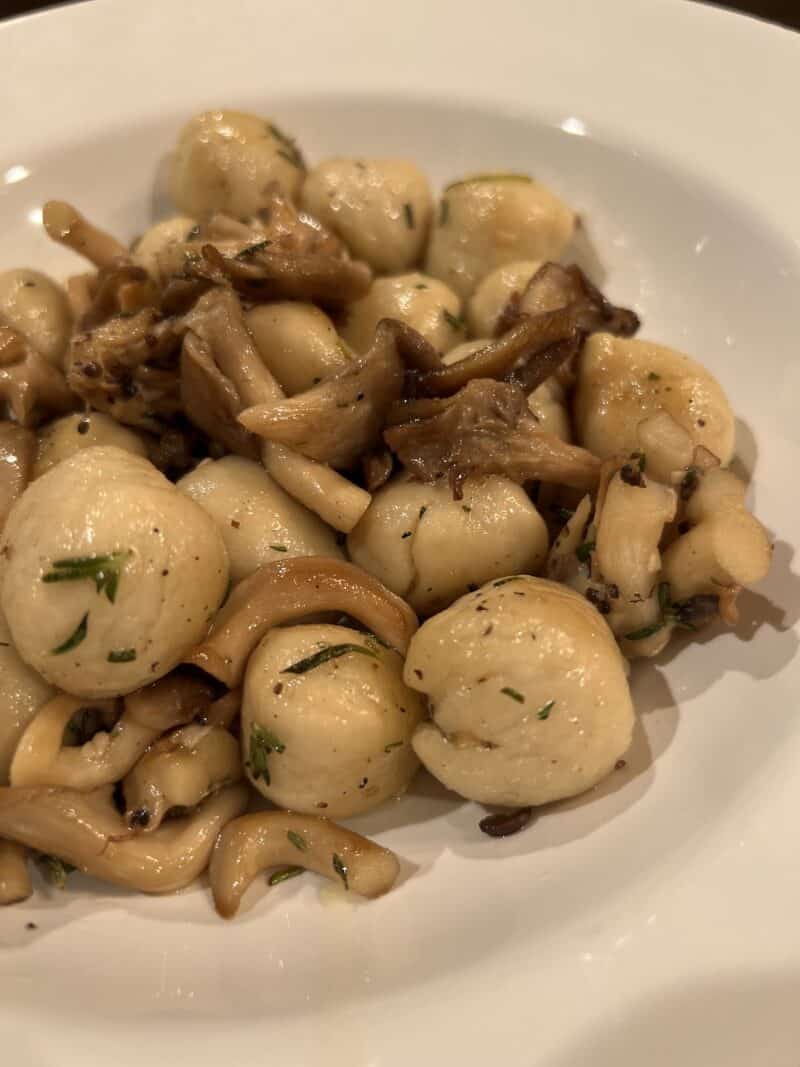 I LOVE Gnocchi and I find that it is incredibly versatile. From boiled to baked to pan seared, gnocchi can be prepared and enjoyed in so many ways that the possibilities are endless! This dish is sure to please the finickiest of eaters so be sure to try my vegan Garlic Truffle Butter Rosemary Gnocchi recipe soon!
2 packages gnocchi (I get a great vegan and gluten free one)
1 pound oyster mushrooms, coarsely chopped
2 garlic cloves, finely minced
4 tablespoons vegan butter
1 tablespoon truffle oil
1 tablespoon white cooking wine
1/2 tablespoon dijon mustard
Salt and pepper, to taste
1 tablespoon finely minced fresh rosemary
To begin, cook the gnocchi based on the package, just below al dente. Drain and let cool, set aside.
In a large skillet or pan, saute the garlic in butter over medium heat  while adding in the truffle oil, cooking wine and mustard to create a light sauce. Add in the mushrooms to saute them in the sauce, season with salt and pepper and then add in the gnocchi to pan sear and incorporate fully. Toss in the rosemary at the last couple of minutes, fully mixing in. Serve and enjoy!