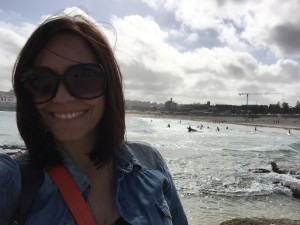 I could write a gajillion posts on Sydney and I may but after this week, I'm taking you to a new destination in the land down under. And even with this post, there is still a bunch of untapped vegan food in Sydney, but I'll save that for next time!
I love fun restaurants, especially themed ones that also have vegan options! And boy did I find it at Harajuku Gyoza! A super fun Japanese Gyoza restaurant with a silly video gamey vibe, I was really excited to find that they had delicious veggie options from gyozas to soups to salads and even dessert!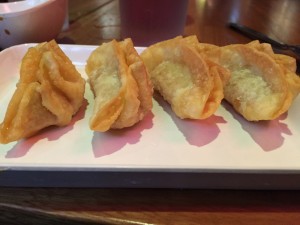 Sometimes, when sightseeing, sometimes you need a quick meal and Guzman & Gomez was perfect! I was floored by how incredibly flavorful their veggie options where, in fact, it put local California Mexican fast casual places to shame! Really yummy, affordable and healthy, you can't beat a quick Mexi meal at G&G!
I was told by several people that I had to have a pizza at The Australian. Located in the historic district of Sydney by the harbour called The Rocks, this eatery has been serving up drinks since 1824! I had a fabulous gluten free beer and a vegan pizza after my bridge walk and enjoyed every aspect of my dining experience!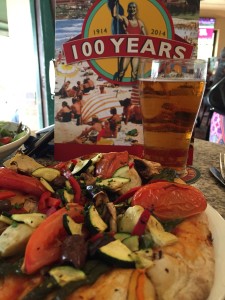 Neat dining experiences always get me and the Nourishing Quarter was one of those places. With 2 seatings a night and amazing organic, vegan dishes, you can imagine that getting a spot is tough. Reservations are highly encouraged because if you miss out on a meal here, you will be sorry! NQ serves up the most beautiful and delicious vietnamese food I've ever had so I urge you to put it high on your must visit list!
And finally, I wanted to give special thanks to Qantas airlines for the fun filled flight and awesome vegan eats! I adore airlines that go out of their way to accommodate their guests and their tasty meals put a smile on my face for 28 hours (roundtrip!)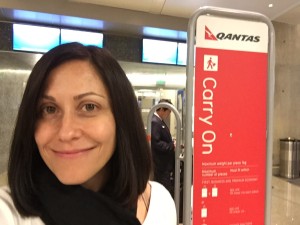 Ok, now we're off to Melbourne! See you next week!