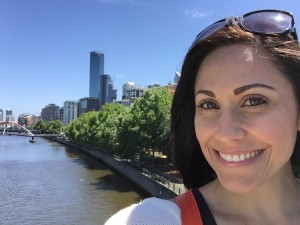 And I'm back! This time, I made my way from New South Wales and headed down to Victoria where I spent some good time checking out the sites and chowin' on some incredible vegan food in Melbourne!
Melbourne is the hippest, grittiest and overall most artsy cities in Australia. Famous for their alleyways that have become a haven for street artists, it's also home to tons of vegans and friendly folks. Cool bars, great food and a stones throw from the Southern Ocean, Melbourne is a must visit when in Oz! You hungry? Let's go!
Hands down, my favorite meal in Melbourne was at the way cool Smith & Daughters. Serving up Latin dishes with a gourmet twist, I ordered everything I could and enjoyed every last morsel! I ate every bite of the Layered Queso Dip, Paella Fritters, Morcilla and Spanish Donuts…and so would you! If you only eat at one place in Melbourne, make it Smith & Daughter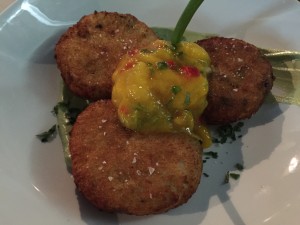 Having lunch at Vegie Bar is a hoot! It's always bustling and for good reason. Located in the heart of Fitzroy on Brunswick Street, it's one of the crown jewels of the area. Offering raw and cooked meals, the menu is healthy comfort food. From smoothies to sandwiches, desserts to drinks, any tine of the day is a great time for Vegie Bar!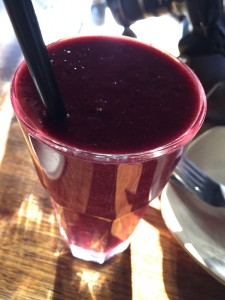 Yong Green Food is THE place for vegan Asian cuisine. Be it Japanese, Chinese, Vietnamese, Indian, Thai or Korean, they do it and do it well. Plus, they are fully committed to green practices and producing the lowest carbon footprint so it's a guilt free, amazing meal all-in-one! With raw as well as cooked versions of your Asian faves, it's hard to choose. I went with the Kelp Pad Thai, Fried Nori Roll and the Thai Green Curry, yum!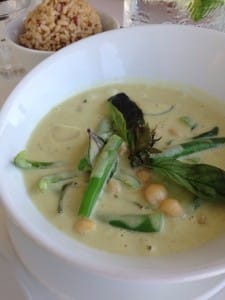 I'm always down for a sweet treat and I had been eyeballing the Chocolateria San Churro locations. A chain in Oz, they are hip, cool and serve up chocolate and churros, but where they vegan? I had to ask and what do you know, they are! I devoured their churro for one with melted chocolate along with a fabulous fair trade soy latte! So if you're down under and see one of these, pop in and enjoy!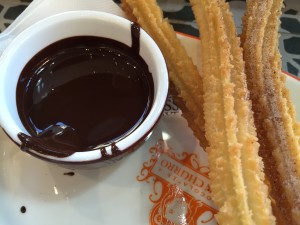 If you're in need of a place to stay, I have just the place. The uber cool, modern and artsy Larwill Studio is luxurious and hip as well as centrally located to downtown and all the hip places in Fitzroy (pretty much THE hipster vegan hub!). It's eco-friendly and the thing that really makes it stand out is that it's an artist series concept style hotel based on the artwork of Australian artist, David Larwill. It's bright, has beautiful views and the staff is fabulous! They can help you hit yoga first thing in the morning to brining up organic vegan eats to your room/ Plus, if you fall in love with something in the hotel, you can buy it and take a piece of the hotel home with you!
Don't go anywhere, I'll be back soon with more awesome Melbourne meals!