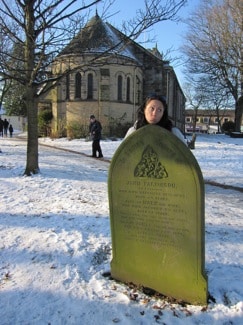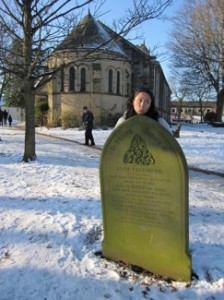 Just to clarify, I'm not sad in the photo because I'm freezing. I'm sad to leave the beautiful country that is Ireland! Fun loving folks and quite a bit of delicious eats along with the gorgeous landscape and history, it's definitely an adventure to spend time on the emerald isle! This time around, I'm covering Dublin, land of Bono and beer and perfect for this time of year!
Cafe Fresh is an absolute must when visiting Dublin. Located on the top floor of the beautiful historical building of The Powerscourt Townhouse Centre, this vegetarian restaurant is a hidden gem for all foodies. Featuring vegetarian, vegan and raw food choices, Cafe Fresh's menu is small yet tasty.  Soups and sandwiches as well as delicious raw entrees, it's tough to not leave without a smile. I highly recommend the raw lasagna as well as the cooking classes!
With 3 locations in Dublin alone, Govinda's won't leave veggie travelers hungry. Serving up delicious, healthy, vegetarian Indian fare, Govinda's also offers classes on meditation, spirituality and more.  I flock to Indian restaurants in the UK as they are the closest thing to authentic Indian cuisine and bar far the best. On a cold day in Dublin, pop in for a warm samosa and soup!
I'm a huge advocate of staying in places with a kitchen while traveling. This way you not only save time and money, you are sure to find and make food that will keep you going all vacation long. The Dublin Co-op is the perfect place to stock up on snacks and healthy ingredients to cook up a storm before a night out on the town. With a great selection of local and organic produce as well as eco and vegan products, it's easy to stay healthy and on your diet when shopping at the Dublin Co-op ; ) Oh, and they have a cafe as well as community classes and other fun events!
An easy way to be sure you're eating healthy while out and about is to dine at Blazing Salads. They too have a number of locations and have a great selection of soups, salads and fresh baked goodies. They offer a bunch of great options for vegans as well as gluten free diners so no matter who you're with, Blazing Salads is the perfect option. Everything is clearly labeled for special diets and they also carry take away and frozen items to eat on the go. I totally dig their tofu, veggie & pesto pizza, their brown rice balls and their sweet potato pasties! Yum!!
Lastly but definitely not leastly, pop in to Cornucopia for breakfast, lunch or dinner. Offering fresh soups and a variety of salads daily, it's a veritable feast as when ordering up an entree, you get to choose 2 of their delicious sides. Their desserts are yummalicious, their breakfasts hearty and the options for vegan and gluten free folks are outstanding. I'm still dreaming about their baked portobello mushrooms with leek mash and onion gravy!
Obviously, I recommend the Guiness Storehouse tours when visiting Dublin.  While there isn't anything on the menu at the on site restaurant for healthy folks let alone veggies, the tour is fun, the location breathtaking and the memories, priceless. Be sure to load up on good food at one of the aforementioned locales before guzzling down a pint of stout!
That's a wrap on Dublin but there's plenty more ahead!