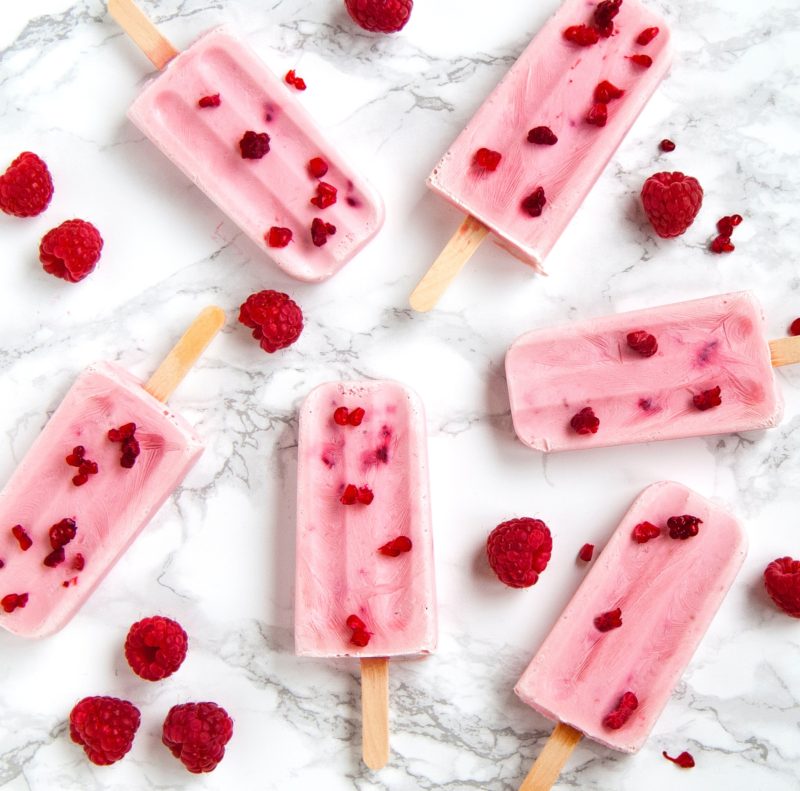 Recipes that beat the heat are always welcomed during summer. Perfect to cool off by the pool, beach or even a hot summer outdoor movie night treat. But no one wants to spend too much time in the kitchen making said goodies.
That's why my 4 ingredient vegan creamy berry popsicles are perfect for hot summer days and nights because they're cool, quick, tasty AND healthy!
3 organic ripe bananas
2 cups fresh organic berries (raspberries, strawberries, blueberries or all 3), coarsely chopped and divided
1 teaspoon burbon vanilla extract
pinch of sea salt
Combine bananas, 1 cup berries, vanilla and salt in a blender; blend until smooth.
Stir in remaining berry pieces, making sure chunks are well incorporated and pour into popsicle molds.
Freeze for 2- 4 hours.
Remove from freezer when ready to eat, placing pops you won't be eating back in the freezer. Enjoy!