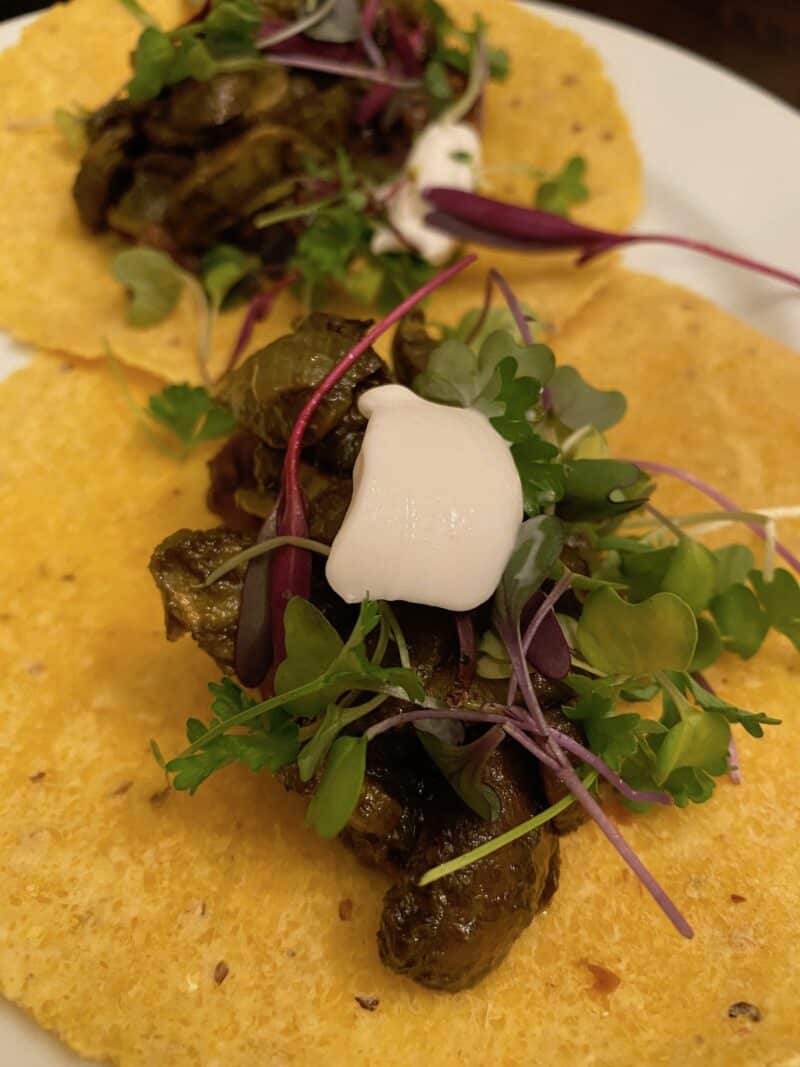 I love to taco-fy everything I possibly can and when I have leftover mushrooms I figure out fun ways to jazz them up for tacos. I had some leftover sauce and voila, vegan chimichurri mushroom tacos! I hope you love them as much as I do!
Chimichurri
1/2 cup fresh flat leaf parsley
1/2 cup fresh cilantro
1 tablespoon dried oregano
Juice of 1 large lime
3-6 cloves garlic (depends on your palate)
3/4 cup olive oil
1 tablespoon paprika
Salt and pepper, to taste
Red pepper flakes, to taste
Mushrooms
Portobello, crimini or any mushrooms you have on hand, coarsely chopped and marinated in chimichurri sauce for 2-4 hours
1/2 white onion, chopped
Tacos
Tortillas of choice (I always use organic corn)
Sauteed mushrooms (above)
Microgreens (you can also use any greens on hand, shredded or finely chopped)
Chopped tomatoes or pico de gallo
Vegan sour cream
To make the chimichurri:
Place all ingredients in blender and blend until smooth.
To make mushrooms:
In a saute pan, over medium heat, saute the onions until translucent. Add in the mushrooms and saute until cooked through.
To assemble tacos:
On each tortilla fill with 1-2 heaping spoonfuls of mushrooms, top with greens, tomatoes and a dollop of sour cream. And enjoy!