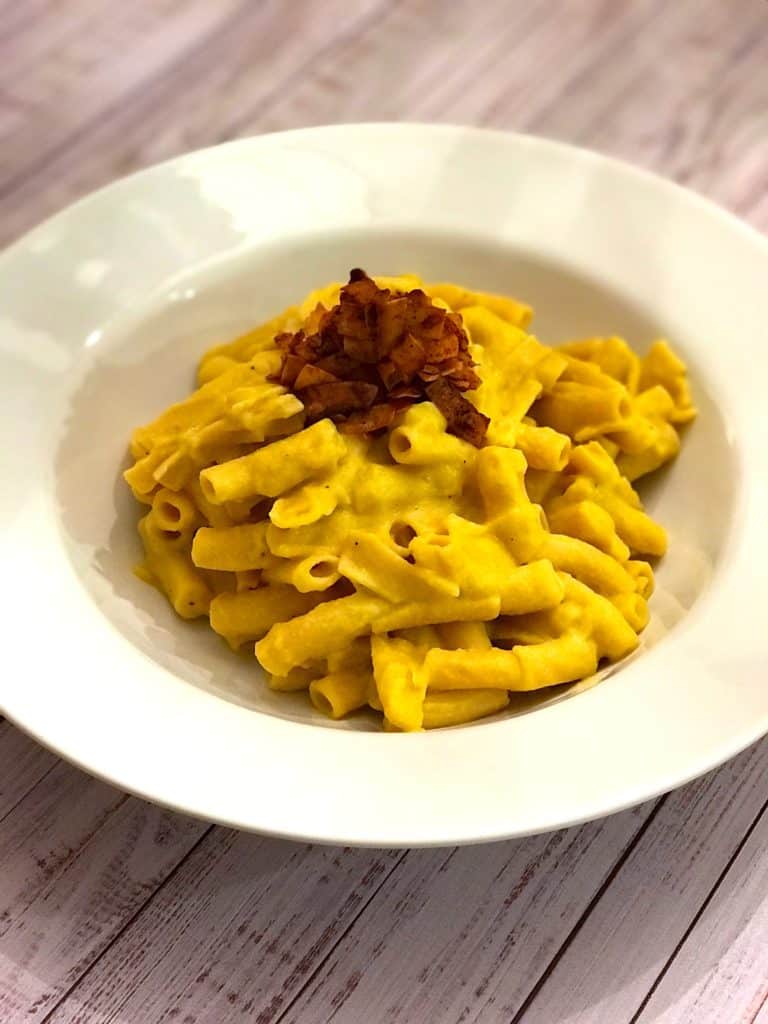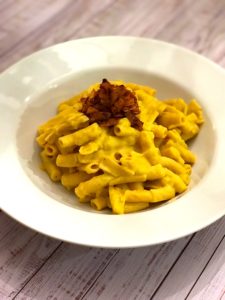 Who doesn't love creamy, cheesy sauce for mac n' cheese, baked potatoes or nachos? It's delish but not so good for us. And with a yummy cashew option, folks allergic to nuts can't enjoy it. But now, everyone can indulge with my vegan cauliflower cheese sauce that's nut and gluten free too! And for an oil gfree option, saute the onion and garlic in 2 tablespoons of veggie broth. Healthy and delicious!
2 tablespoons safflower or grapeseed oil
2 shallots, finely diced
3 cloves garlic, minced
1 medium sized cauliflower head, chopped coarsely into florets
1/2 cup vegetable broth
1 cup unsweetened plain almond milk
1/4 cup nutritional yeast
1/2 teaspoon turmeric
2 teaspoons dijon mustard
3 tablespoons white wine vinegar
1 pinch white pepper
Salt and pepper, to taste
In a large pot, warm the oil over medium heat. Add the shallots and a pinch of salt. Cook, stirring occasionally until soft and translucent, for about 3 minutes. Add the garlic and cook until fragrant, for about 2 minutes.
Add the cauliflower, vegetable broth and almond milk to the pot. Bring to a boil. Cook the cauliflower until soft enough to mash with a fork, for about 15 to 20 minutes. When it's done, remove from heat and set aside to cool for a few minutes.
Add in remaining ingredients and blend with an immersion blender until creamy. Add extra dijon mustard, vinegar or seasoning to suit your taste. Serve over pasta, nachos, baked potatoes or veggies!