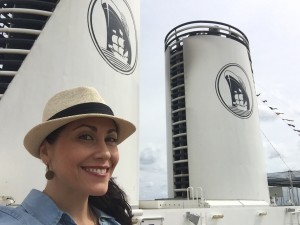 I just got back from a wonderful 7 day Caribbean cruise on Holland America Line's Eurodam. It was my first cruise and what a great one it was! In fact, I must have loved it so much that I still have dreams at night of being on a cruise!
My route was a round trip one from Fort Lauderdale, Florida, visiting the ports of Grand Turk, Turks & Caicos; San Juan, Puerto Rico; Philipsburg, St. Maarten; and Half Moon Cay, which is Holland America's award-winning, number-one rated private Bahamian island. This was be Eurodam's first Caribbean cruise of the season, and I was honored to be among an exclusive group to have the opportunity to enjoy and welcome the ship's return to the region.
I was joined by fellow travel writers Adam and Hannah of Getting Stamped, Dave Thompson of Dave's Travel Corner (he and I traveled to Bermuda a few year's back so it was fun having him with me on thai trip too!), representing World Nomads were Christopher Reeve and Amri Sarah Monnira as well as Marcy of MarcyGone on Twitter. Together with our wonderful PR escort, Mary Schimmelman, we had a blast!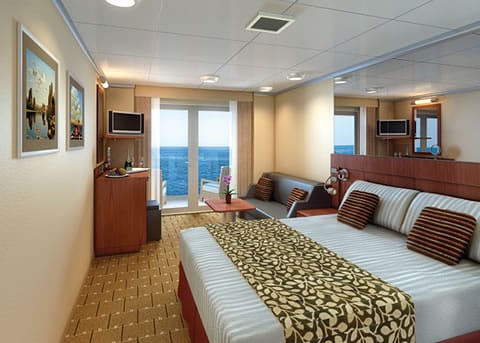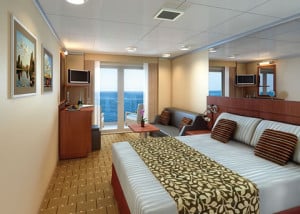 From the moment I stepped onto the ship, I was in heaven. A veritable floating city, the Eurodam has 5 restaurants, several bars, a coffee shop, night club, casino, movie theatre, stores, 2 pools, state of the art gym, spa, salon, basketball court and a 2 story live show auditorium. You want for nothing on the ship and 7 days isn't enough to experience it all!
My stateroom boasted a lovely balcony and all the amenities of a top notch hotel, including 24-hour in-room dining. I was super spoiled to be on the top deck where I was just steps away from my daily soy latte joint,  located in the library of the crow's nest.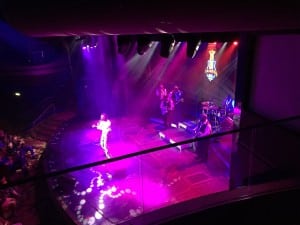 I enjoyed so much on board entertainment from live stage productions that rival broadway, live music by the BB Kings, events like an on board Pub Crawl and even live cooking demos and classes in the Food & Wine Culinary Arts Center. Every bar has a theme from sports to piano, dance to classical and there is plenty to keep you busy.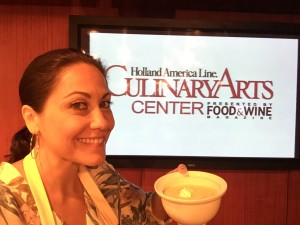 The on board spa was terrific, offering every possible spa service from traditional massages, facials, manis and pedis to full service hair and makeup, perfect for gala nights! It is so cool to have a treatment while looking out onto the ocean as it passes by. However, my absolute fave is their thermal suite! The suite includes a private mineral pool with the coolest jets you'll ever seen, ceramic warming benches that overlook the sea, saunas and steam rooms. If I didn't have to get off the boat, I would have spent a ton more time in this suite!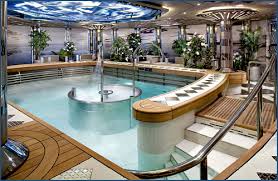 No matter your age or interests, the Eurodam had something for you. For families, you can request the family staterooms that sleep 4-6 and send the kids off to "camp"! So many fun activities on board for little ones while the adults have plenty to do as well. From Dancing with the Stars contests and cooking classes for those hands-on experiences to relaxation for those who need a break, I can tell you, you can find it aboard a Holland America Line ship!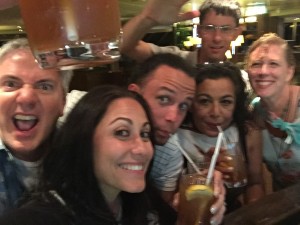 The service is second to none, the routes available are incredible so all you have to do is plan your cruise now!
On my follow up posts I will talk about the destinations and activities and of course, the terrific dining options on board! So stay tuned!