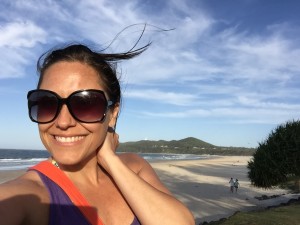 The Gold Coast is a terrific stretch of beautiful beaches, surfer filled towns and yes, great food. From Brisbane to Sydney, the Gold Coast is peppered with great towns like Surfer's Paradise, Coffs Harbor and Byron Bay.
Each coastal town is very different from all the others. Surfer's Paradise is very much like Ft. Lauderdale, Florida what with all the high rises, plazas full of restaurants, nightclubs and souvenir shops. Coffs Harbor is quiet and lovely, home to the Big Banana. While Byron Bay has a bit of a Santa Cruz feel. Very bohemian, a great bay and lots of fab vegan eats!
Noting says beachside eats like guac and margs and the place for that is Miss Margarita! Soo yummy! A great vibe at this 2 story eatery with really terrific Mexican food, it's the perfect place to people watch, feel the cool ocean breeze and enjoy a nice meal. The mushroom and green bean fajitas are delish!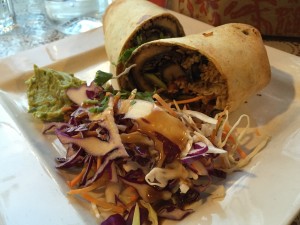 If you want to follow up your burrito with a sweet treat, head over to Naked Treaties. A tasty raw vegan dessert, food and juice bar, it's tough to choose which sweetie to go with! I always choose tiramisu and it's a great choice every time! But if you're looking for a healthy meal, they've got great raw pizzas, salads and more!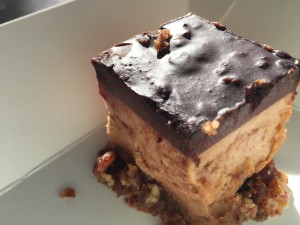 Pizza is always a good call, especially after a long day at the beach. Legend Pizza offers tasty gluten free crust pizzas and plenty of veggie options. No vegan cheese yet (maybe by now they do) but either way, the sauce and toppings are great and go great with a cold beer!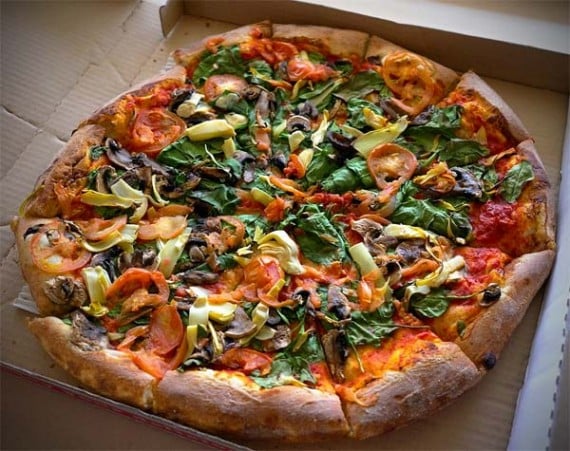 For a dynamite Indian meal, Heart & Halo is for you! Buffet style vegetarian (lots of vegan options) is what they serve up and it's not only yummy but also affordable. If you dine here, come hungry!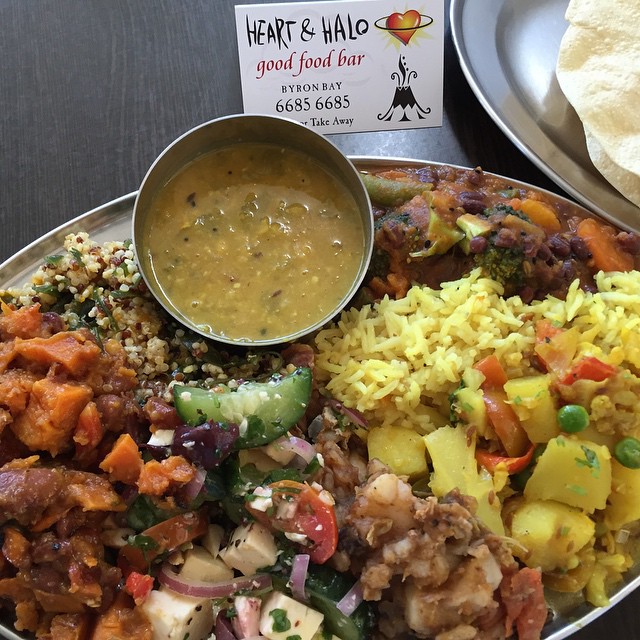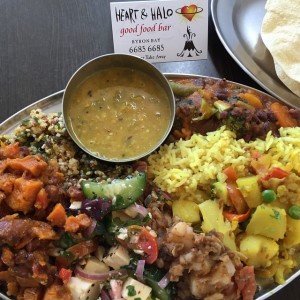 I've saved the best for last, and that's The Cardamom Pod. Everything on the menu is incredible. From smoothies to entrees to desserts, you might want to eat every meal of the day here. I went for the the tofus sushi pockets and cheesy bake of the day, vegan of course, and it was lasagna that day.  I saved room for chocolate mint pie and left with a huge smile on my face!
We've got one more beachy city before leaving Australia! Stay tuned!