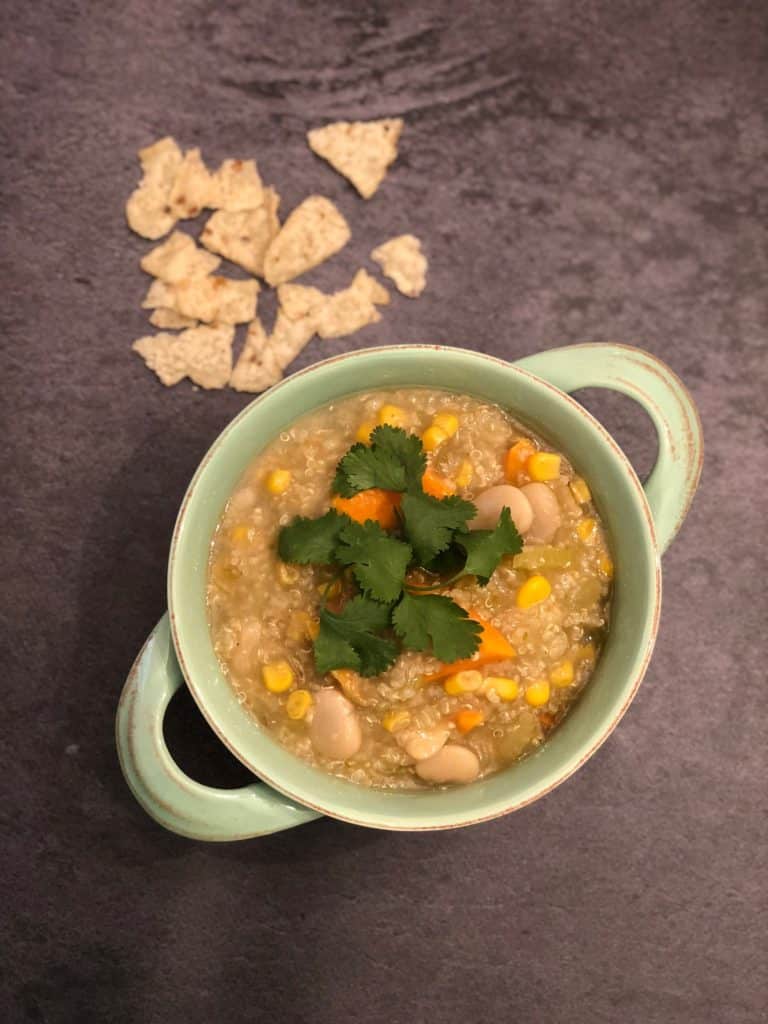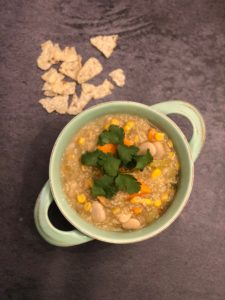 Chili is always a great way to feed a family, a party or even have all to yourself for a week when you make a batch. My vegan bean and quinoa chile verde recipe is sure to keep you coming back for more so you may want to make a few batches!
2 stalks celery, finely diced
2 large green onions, whole onion stem to bulb, finely diced
2 shallot cloves or garlic, finely diced
4 cups vegetable broth
1  1/2 tablespoon cornstarch or flour
2 15 ounce cans white beans (you can use black beans in place of white if you want)
1 cup uncooked quinoa
1 16 ounce jar green tomatillo sauce
1 15 ounce can corn
2 medium sweet potatoes, skinned and chopped into small chunks (you can use regular potatoes if you don't have sweet on hand)
1 tablespoon cumin
1/2 teaspoon dried oregano
1/2 teaspoon ground corriander
Salt and pepper, to taste
Cilantro and lime wedges, for garnish
In a medium saucepan over medium heat, saute in 1 tablespoon of sunflower oil or veggie broth, celery, green onion and shallots. Once they have become translucent and aromatic, about 3 minutes, add in the vegetable broth.
In a crockpot, add all remaining ingredients, minus the garnish. Top off with sauteed veggies and broth, mix well and cook on high for 3-4 hours.
Serve warm with chopped cilantro and a lime wedge. Enjoy with chips!