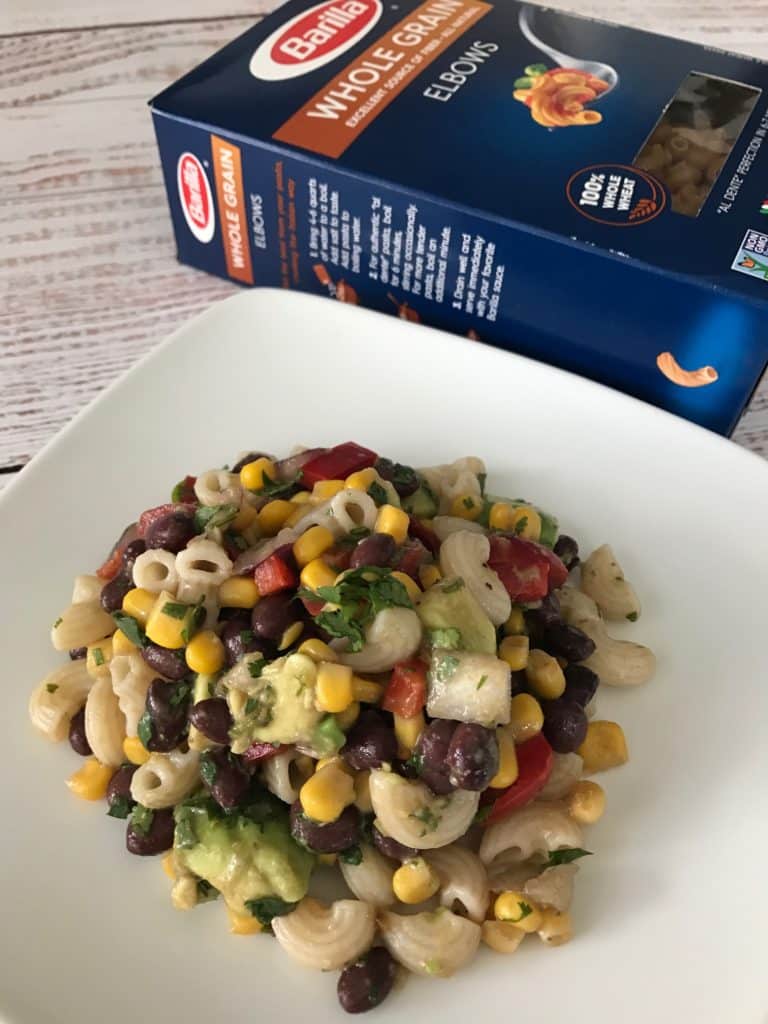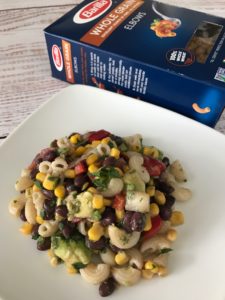 *This is a sponsored post in association with Barilla and Acorn Influence.
Spring is here and that means warmer weather, spending more time outdoors and lighter meals. Gotta get swimsuit ready after a long, cold winter, right?
Well, yes, it's time to shed the sweaters and move into shorts and sun dresses as well as wanting to spend less time in the kitchen making heavy meals. So what to make in this transitional season?
You can still have the pasta you crave but in fun, light styles! Light pasta dinners with thinner, flavorful sauces or even for lunch in a tasty pasta salad, your winter time pasta dishes can wait for next Fall!
And my friends at Barilla can help! Offering fabulous "Barilla Better for You" products from whole grain pastas, protein pastas and even gluten free varieties, you can have your pasta and eat it too, any time of year! In fact, Barilla Gluten Free pasta has recently been named one of Parents Magazine's "Top 25 Allergy Free Foods"!
The Barilla whole grain varieties are an excellent source of fiber, are made with 100% whole wheat and pack a whopping 56g of whole grain in each serving!
Which, by the way, a single serving of pasta is generally regarded as 2 oz. (57 g) of cooked pasta for a first course or side dish. A serving can be raised 3 to 4 oz. (85 to 113 g) if it is the only course. Occasionally a serving is approximated as 1/2 cup (114 g) of pasta; however, this depends upon the shape of the pasta. The more you know, right?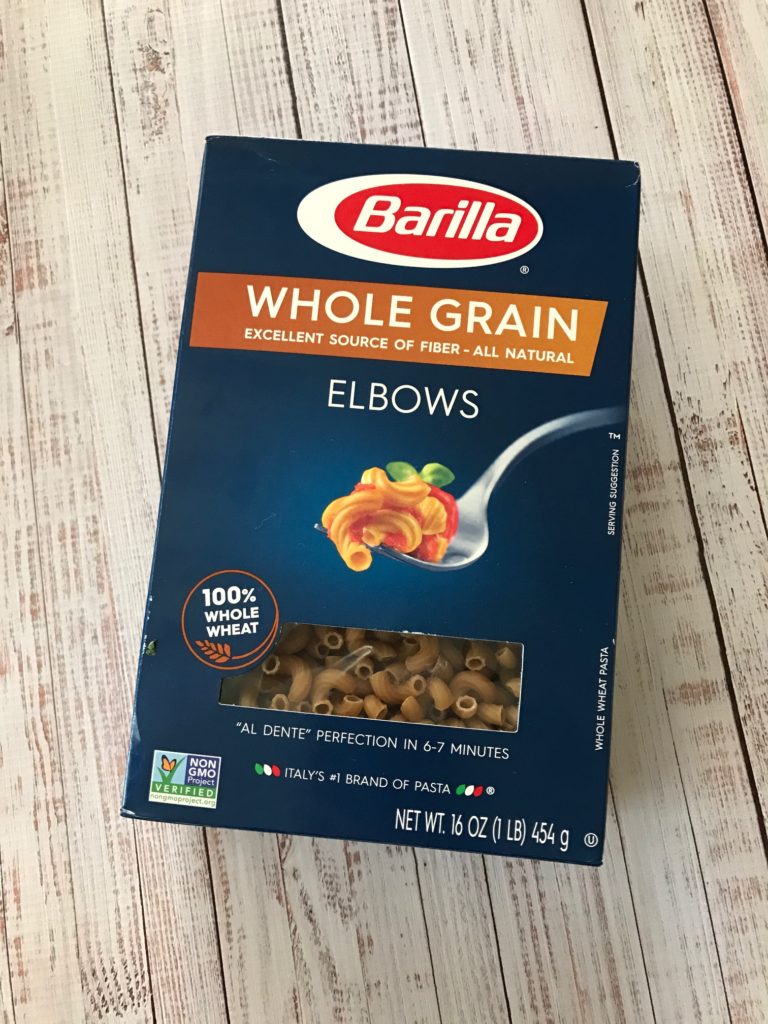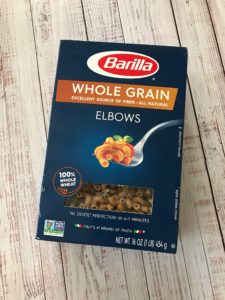 So you need some spring pasta inspiration? Try my yummalicious Southwest Whole Grain Barilla Elbow Pasta Salad recipe!
Southwest Whole Grain Barilla Elbow Pasta Salad
Pasta Salad
1 package of Barilla Whole Grain Elbow Pasta
1 cup corn, (canned or frozen)
1 can black beans, rinsed and drained
1 red bell pepper, chopped
1 avocado, chopped
1 1/2 cups cherry tomatoes halved
1/4 cup chopped red onion
1/4 cup packed cilantro finely chopped
Cilantro Lime Vinaigrette
Juice of 3 limes
1/2 cups apple cider vinegar
4 cloves garlic, finely minced
1/2 to 1 teaspoon sea salt
1/2 teaspoon cumin
4 teaspoons sugar (I use maple syrup)
1/4 cup olive oil
Heaping 1/2 cup finely chopped cilantro
jalapeño, seeded and finely chopped (optional)
Cook the pasta according to package instructions. Drain and rinse with cold water and dry.
Add pasta to a large bowl. Add corn, black beans, bell pepper, avocado, cherry tomatoes, onion, and cilantro.
Combine all of the dressing ingredients in a resealable jar. Shake well until combined. Pour desired amount of dressing over the pasta and toss to coat.
Serve and Enjoy!
*To make ahead: Make the dressing and refrigerate. Make the pasta salad separately and store in an airtight container. Add dressing to pasta salad when ready to eat.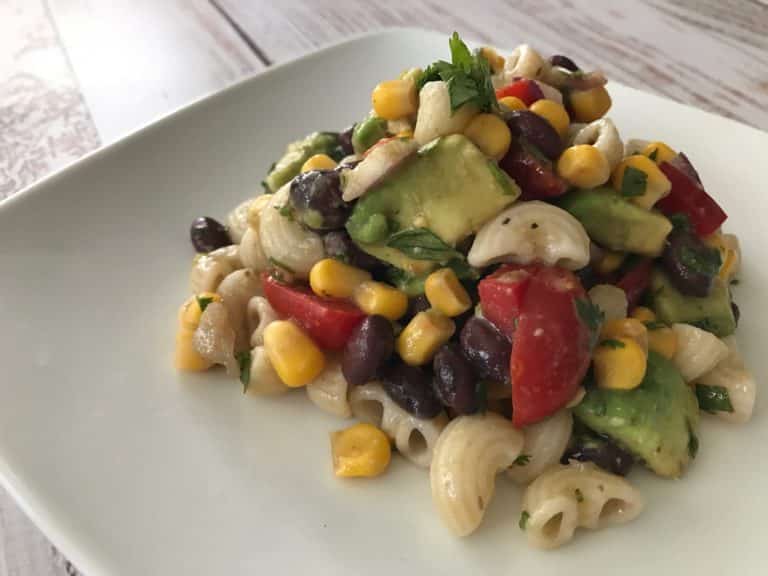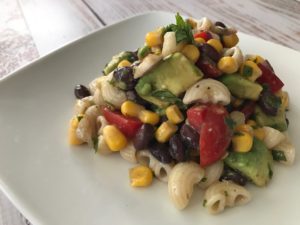 So what are you waiting for? Stock up on Barilla pasta for all of your spring dishes at your local Walmart! Use the Ibotta deal as well: https://ibotta.com/rebates?q=BarillaPasta
And for more Barilla recipes, check out their Pinterest page!