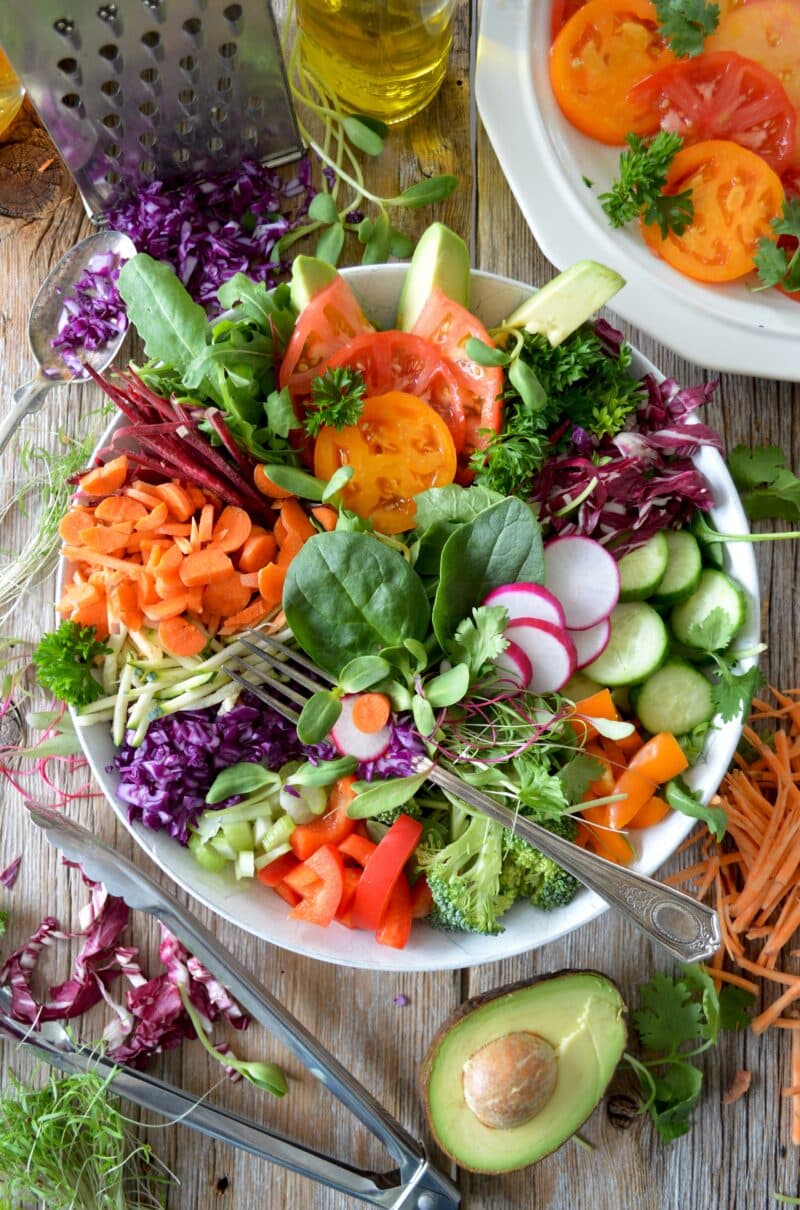 Healthy eating doesn't have to be complicated. To set yourself up for long-term success, ditch the crash diets and, instead, opt for long-term, sustainable changes. Whether you're looking to lose weight or you just want to improve your overall health and wellbeing, here are some top tips to follow. These tips will work for everybody and they will ensure you reach your health goals in no time.
Eat the Rainbow
Consuming sufficient amounts of every essential micronutrient is key to healthy eating. Fruits and vegetables contain the vitamins and minerals that your body needs in order to function properly. It's important to 'eat the rainbow' and consume a range of fruits and vegetables that are in a variety of colors. Red and yellow vegetables contain lots of vitamin A. Whereas green, leafy vegetables are loaded with vitamin C and K, as well as calcium and iron. Ensuring you get a nice variety of fruits and veggies will maximize your chances of getting in enough of every nutrient. Vegetables also contain lots of antioxidants and healthy fiber.
Consume Enough Protein
Protein is essential for optimal health. Without it, your body cannot grow new cells and tissues or repair any damage. Protein is also a major component of skin, hair, and nails. Intake of dietary protein can also lead you to feel satiated for longer and it may boost your metabolic rate. You can increase your protein consumption by eating more lean meat, dairy products, tofu, legumes, beans, and nuts. Protein powders can also be used for supplementation.
Get Your Healthy Fats
Despite this macronutrient being demonized in the media, fats are essential for the body. They form part of our cell membranes and help to transport important nutrients around the body. You can obtain healthy mono and polyunsaturated fats in foods such as oily fish, avocados, eggs, nuts, and seeds.
Reduce Your Consumption of Processed Foods
Processed foods contain high levels of saturated fats, sugar, salt, and additives, all of these have been linked to an increased risk of several diseases. Processed foods are highly palatable and they activate the reward centers in the brain, so it's easy to over consume them. This can lead to poor health and unwanted weight gain.
Consume Prebiotics and Probiotic Foods
The gut microbiota is the collective name for all of the microorganisms within your gut, and maintaining this microbiome is important for your overall health. Gut dysbiosis has been linked to several major health conditions, including IBD, type 2 diabetes, obesity, and autoimmune disorders.
Probiotics are foods that fuel the good bacteria in your gut, helping to keep your digestive tract happy and healthy. Examples of probiotic foods include yogurt, tempeh, sauerkraut, kefir, kimchi, and miso.
Prebiotics are substances that act as a source of food for your healthy gut bacteria. This can be taken in through the diet in the form of insoluble fiber. Your gut microbes can break down the fiber that your digestive tract is unable to metabolize itself, slowing down digestion and improving your health.