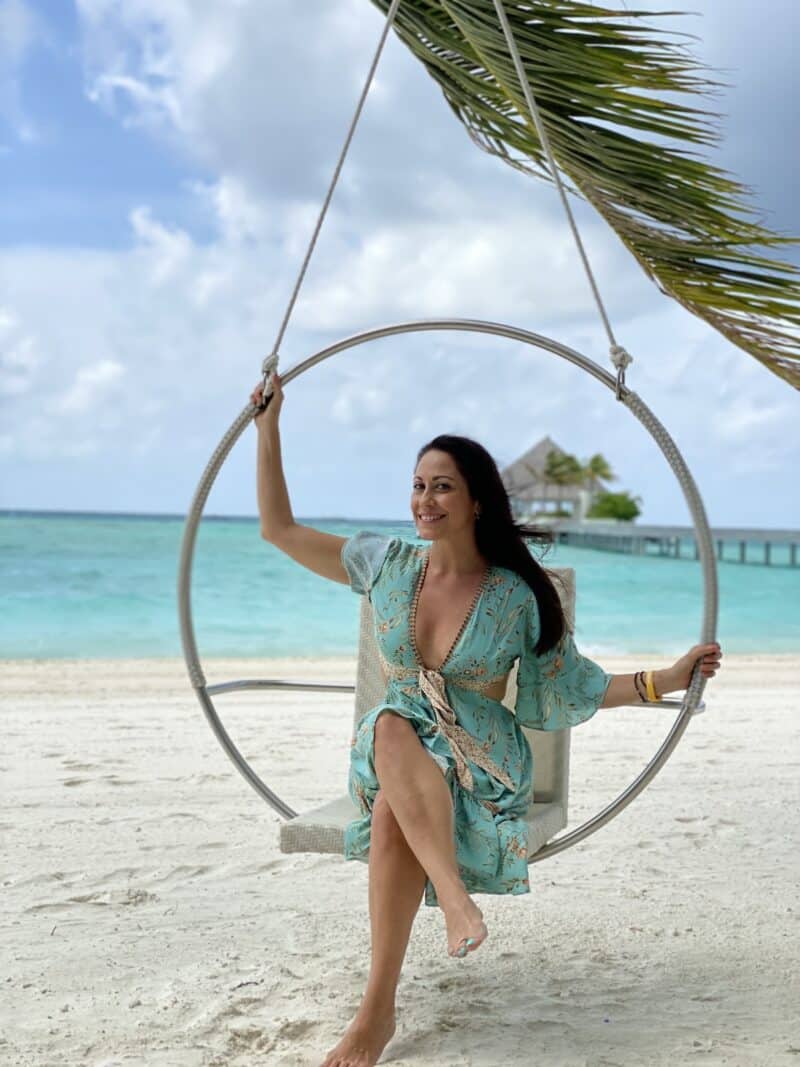 Summers are brutal, so you will need to eat a lot of cool, refreshing food items like ice cream, watermelon, and cold beverages. The heat of the summer months may be excruciating, making it difficult to function. You need to remain hydrated since you will sweat a lot. 
As a consequence of increased body temperature,  ailments such as acne, pimples and palpitations are all common. Spices are a must-have food ingredient if you want to stay cool in the summer. It is possible to reduce the heat in your body by using these natural coolants.
You may be acquainted with some of the spices on this list, but others may be new to you. Here are a few herbs and spices that might help you stay cool throughout the hot months of the year.
Vitamin C is abundant in fennel seeds, which may aid to reduce inflammation in the body. Fennel seeds may assist your body combat heartburn and indigestion by reducing the amount of heat in your body. 
You may soak the seeds overnight in water and drink the strained liquid the next day. To get the most benefit, drink the water every day with a pinch of black salt or a squeeze of lemon in it.
Seeds of fenugreek are great for relieving heat-related discomfort, such as blisters, nausea, and rashes. These seeds may serve as a natural coolant by assisting in the reduction of core body temperature. Soak them in water the whole night. The following morning, you may strain the water and consume it. Fenugreek seeds, on the other hand, may assist alleviate gastrointestinal issues such as diarrhea and bloating.
Amchur, a sweet-and-sour powder prepared from raw, dried mango, is a popular spice. Acne caused by heat may be eliminated with the help of this spice, which is a powerhouse of antioxidants and has a cooling impact on the skin.
 It may improve the condition of your skin and assist in the removal of excess oil and perspiration from your pores. Fresh chutneys, fruits, pickles, and iced beverages may all benefit from the addition of amchur. 
It is one of the most famous spices. Cumin seeds provide several health advantages. One of the advantages is that it aids in the elimination of acidity and gas from the body. Adding powdered cumin powder to summer coolers like lemon soda and lassi, which keep you hydrated and help avoid heat stroke, is an excellent way to get the benefits of cumin seeds. Using it may help alleviate symptoms of indigestion or bloating.
Seeds of the Coriander Plant
When it comes to keeping the digestive system clean, coriander seeds are a great option. They help reduce your core temperature, and thus help in cooling you down. Fever may be alleviated by the diaphoretic characteristics of coriander seeds. Antioxidants and dietary fibers in the seeds help the liver produce more digestive hormones, which in turn helps the liver operate better.
Some Extra Spices
If you're looking for a miracle spice, turmeric is your go to option. Spices having a bitter flavor are believed to have a calming effect on the body. They ease discomfort by reducing swelling and bruising. It also filters the blood and cleanses the liver fluids. Turmeric includes curcumin, which has been shown to benefit cardiovascular health. You can easily buy this herb while buying Indian grocery online.
Traditionally, cardamom is utilized as a savory culinary spice. Taking cardamom may drastically lower triglyceride levels in adults, according to research. It reduces the amount of stomach acid that is produced. Stomach cramps may be relieved by consuming ground cardamom seeds. There are several ways to include cardamom into your diet, such as in curries, stews, and pastries. You can easily get it at any online Indian store.
Conclusion
Herbalists often divide plants into three categories: neutral, warming, and cooling. Focus on herbs that are known for their cooling characteristics in the event that the heat is getting the better of you. 
When the weather is sweltering, all you need to do is grab some herbs. You may put them in your tea, salad, sauce, or curry. Alternatively, you can sprinkle them on top. You may use these herbs to cool down both your body and your mind, as well as reap a host of health advantages.