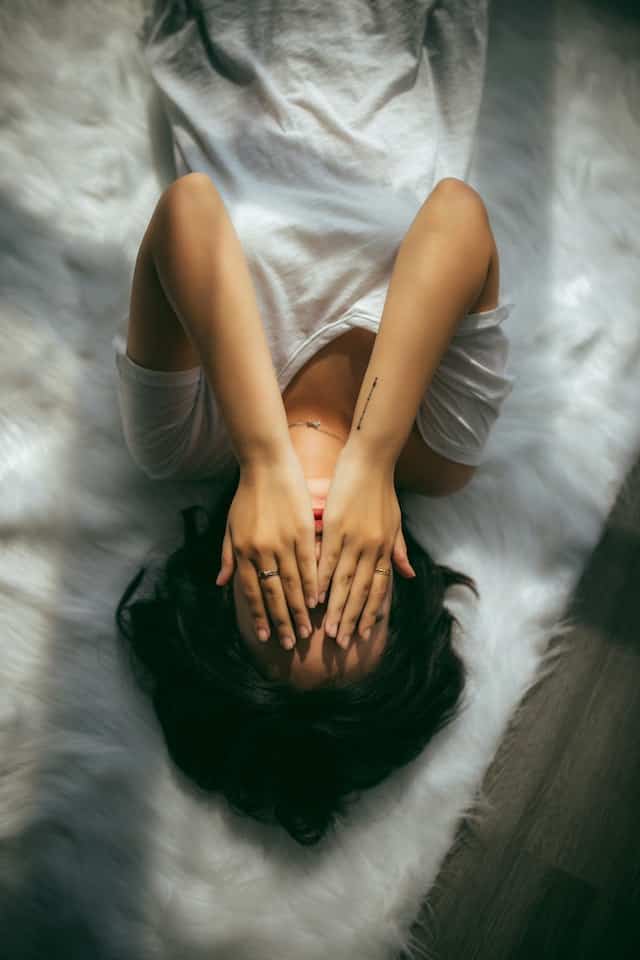 If you have an eating disorder, then it's probably already affecting both your health and well-being. You might spend all day thinking about food, your body, and how what you eat affects you. Eating disorders are considered addictive behaviors and they can cause you physical and emotional harm or even become life-threatening.
Unfortunately, many people with serious eating disorders don't take steps to get help until they experience severe health problems or reach "rock bottom." Here's why taking that first step is just so hard.
Why is the First Step in Recovering from an Eating Disorder the Most Difficult?
The first step in recovery is always admitting you have a problem. This can actually be the most difficult step because lots of people don't think they have a problem, or think they have it under control. They might think they can stop the behavior at any time, they just don't want to.
If you're struggling with an eating disorder, the hardest and most important part of the recovery process is realizing the problem is more than you can handle on your own. It's not easy to admit that you need help, but breaking a pattern of addictive behavior is almost impossible without turning to someone else with experience in recovery.
Acknowledging the Link Between Eating Disorders and Anxiety
Eating disorders often occur alongside other mental health disorders, such as anxiety. The link between these disorders is so strong that one study found 56% of participants with eating disorders also had an anxiety disorder. People with anxiety find different ways to cope with the constant worry and unease and may turn to eat disorders for a sense of control.
We all worry from time to time, but chronic anxiety invades every aspect of life and can cause both physical and mental health problems. People with anxiety get overwhelmed and stressed out by everyday situations and tasks that should not be threatening.
Anxiety is an extremely common problem for millions of men and women in the United States, but it is much more common in women. It's important to acknowledge the link between eating disorders and anxiety so people who are struggling with their mental health can get help when they need it.
Be Kind to Yourself. You are Stronger Than You Know
Lots of people who develop eating disorders are very hard on themselves. Negative self-talk has a devastating impact on self-esteem and can influence disordered eating. Being kind to yourself is so important because if you're always tearing yourself down, you won't feel motivated to reach out for help and get better.
Eating disorders often develop when people are experiencing a lot of stress and change in their lives. College students, for instance, are more prone to eating disorders than many other groups. Factors like academic stress, newfound independence, loneliness, anxiety, and a lack of structure can all affect self-esteem and mental health.
The good news is that even if you've been unkind to yourself in the past, you're still stronger than you realize. If you admit that you have a problem and give yourself the kindness and patience to recover, you can create a happier, healthier future for yourself.
Never be Afraid to Reach Out for Help
Lots of people feel shame surrounding their eating disorders. That can sometimes prevent them from seeking out help when they need it the most. Don't be afraid to reach out! There are wonderful, non-judgmental people ready to help you recover and thrive.
The recovery process isn't easy, so it's important to believe in yourself and find someone you trust to help you through it. Treatment for eating disorders shouldn't just address the symptoms of your disorder, it should involve looking for the root cause and working through your emotional triggers.
Remember: You Are Not Alone!
You're not the only person with an eating disorder, and there are lots of people who care about helping you recover. Remember, you're not alone and there are positive ways to cope! If you're willing to take that difficult first step and ask for help, you'll have people to support you. Take a good hard look at your life and acknowledge where you might need a little extra help!